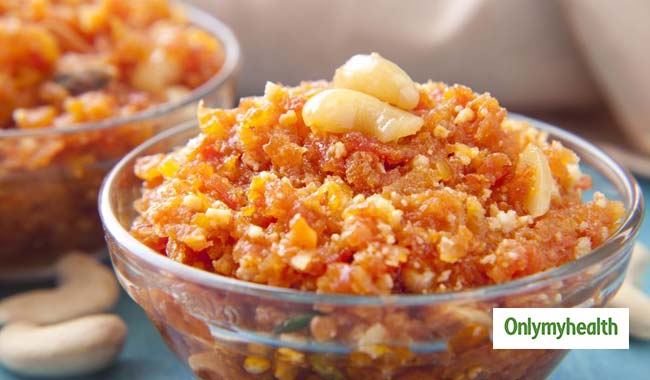 Not just during the festival season sweets are almost everyone's favourite throughout the year. Even if you follow a vegan lifestyle, you can still treat your sweet tooth with the classic Indian desserts.
Here's how you can give your favourite desserts a refreshing, vegan twist:
Figs and Nuts Energy Ladoo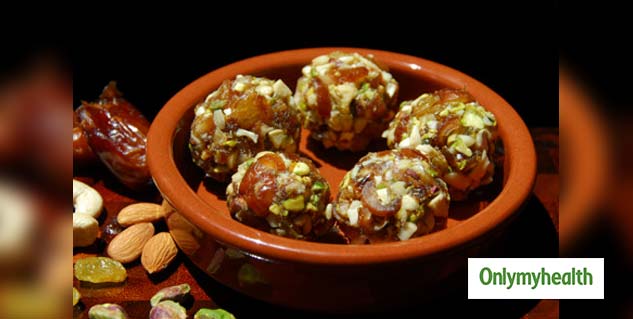 This power packed energy ladoo will not only be apt for the festive season with its delightful taste but also can be used in your daily diet. With just a few ingredients and minimal time, you can consume the best of dry fruits and nuts in this ladoo for better nutrition. To amp the potency of the ladoo, adding a chocolate vegan plant protein will enrich not only its taste but will also make it wholesome
For 20 ladoos, you'll need:
1 cup cashews
1 cup almonds (you can use peeled almonds too)
1 cup skinless peanuts
½ cup pistachios
2 cups de-seeded dates (khajoor)
1 cup figs (anjeer)
2tbsp flaxseeds
2tbsp sesame seeds (you can use black and white both)
1 tsp cardamom powder
1 pinch saffron
2 tbsp coconut oil
Coconut/almond flakes or powder for garnishing
½ cup natural sugar-free vegan plant protein
Water
Grind the cashews, almonds, peanuts, pistachios and flaxseeds together to make a powder. Add in the sugar-free vegan plant protein powder and keep aside. Next, blend the dates and figs with little water till they form a thick paste. Then mix the dry nuts powder with the dates and figs paste to form a dough. Add in the saffron, sesame seeds, cardamom powder and flaxseeds into this mixture. Use water if the dough is too dry. Once everything is mixed together add in the coconut oil, and smear some on your hands and roll out the nuts and figs dough into smaller balls like ladoos. Once the ladoos are ready, roll them in the coconut/almond flakes or powder and refrigerate them to 2-3 hours so that they set well. After they are set the ladoos are ready to be served! You can Store them in an air tight container in the refrigerator.
Buy Online- EXOTES Anjeer Premium Quality Dried Figs 500gm, MRP- 799/-, Offer Price- 499/- only
Chocolate Coconut Ladoo
With just 5 ingredients, these fudgy, coconut ladoos are quite easy to make. You can add some cocoa powder or a chocolate flavoured vegan plant protein as well to add your own spin to it and make it even more rich and delectable.
For 12 ladoos, you'll need:
2 cups of dried, shredded coconut
Seeds of 4 to 5 cardamom pods
2 tsp coconut oil
½ cup full fat coconut milk
2/3 cup jaggery
2 tbsp coconut flour
½ cup chocolate flavoured vegan plant protein
A pinch of salt
In a blender, grind the dried coconut to a coarse powder. Break the cardamom seeds in a mortar and pestle and mix with the shredded coconut. Heat the coconut milk and mix in the coconut oil, jaggery and salt. Once the mixture comes to boil, turn down the heat and cook till it forms a half thread. Take off the heat and add in the coconut flour, chocolate flavoured vegan plant protein powder and the coconut and cardamom mix slowly until you have the desired consistency. Let it cool a little before you roll them into ladoos. To garnish, roll each ladoo in dried coconut flakes. Serve them immediately and store in an air-tight container.
Dates Kheer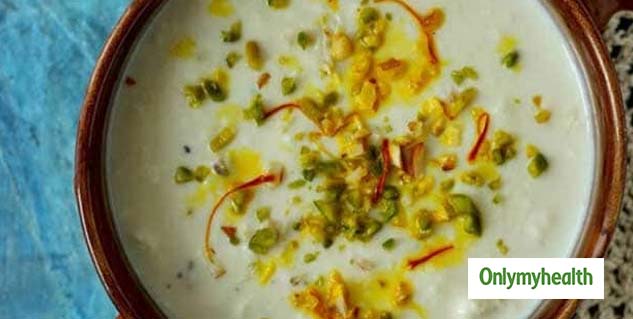 A household favourite during any special occasion, kheer is a must-have on most festive days. Here's a delicious, vegan version of this classic dessert.
For 4 servings, you'll need:
4 cups of almond milk
¼ cup Basmati rice, rinsed and soaked for 30 minutes
Cardamom powder, as per taste
Any sweetener of your choice like coconut sugar or stevia, as per taste
5-6 Dates (Khajoor)
Bring the milk to boil and gradually add in the cardamom powder and coconut sugar while stirring it. Once it comes to a boil, lower the heat and let it simmer.Add the rice and let it cook. Keep stirring to avoid burnt bits. Once the milk thickens and the rice is tender, check and adjust the stevia/coconut sugar and add chopped dates. (You can also opt to use the dates as a replacement for the coconut sugar/stevia). Let it cool, and your vegan dates kheer is ready to be served!
Enhanced GajarHalwa
Who doesn't love a bowl of warm gajar ka halwa? Here's a vegan, gluten-free and soy-free version of it.
For 4 servings, you'll need:
2 tbspof almond butter
3 tbsp chopped cashews
2 tbsp raisins
2 tbsp chopped pistachios
2½ cups grated carrots
½ cup almond meal
1¼ cup almond milk
Stevia as per taste
A few saffron strands
½ tsp cardamom powder
2 tsp coconut oil
Heat the coconut oil in a skillet and lightly fry the cashews, pistachios and raisins.Add the grated carrots and cook for about 5 minutes. Gradually, add in the almond meal and almond milk. Mix well and cook for about 15 minutes on medium-high heat. Mix in the almond butter, saffron and cardamom, and cook till the liquid has almost been absorbed. Check and adjust the stevia according to taste. Once completely cooked, serve the halwa warm.
Air Fried GulabJamun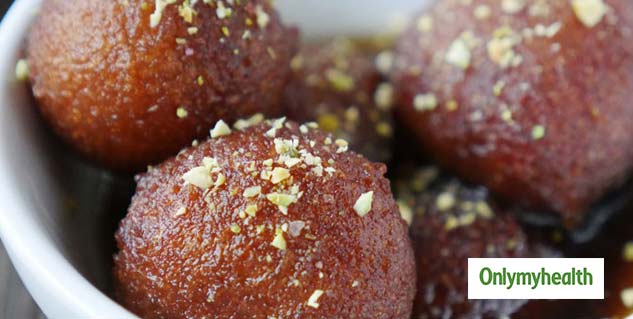 Hot, syrupy gulabjamuns are on top of everyone's lists when it comes to favourite desserts. This vegan version is made with bread and cashew cream, and comes together in almost no time!
For around 14 gulabjamuns, you'll need:
2½ cups of fine, white breadcrumbs (take off the edges of the bread and use only the white portion if making at home)
½ cup cashews
½ cup water
2 tbspof sliced almonds and pistachios for garnish
For the stevia syrup, you'll need,
1 ½ cups water
1 cup stevia
3-4 pods of crushed cardamom
To make the syrup, bring the water to a boil. On bubbling, turn down the heat and add in the stevia and cardamom.
Blend the cashew and water to a very smooth paste to make the cashew cream. Mix in the breadcrumbslittle at a time until you get a pliable dough.Knead it well and divide it into 14 equal parts, rolling each of them into balls. Make sure there are no visible cracks on their surface. Use an Air Fryer to fry the dough balls till they are cooked on the inside and have a golden brown colour on the outside. With a toothpick, poke a few holes in each and soak them in the stevia syrup for an hour. Garnish with sliced and your dairy-free gulabjamuns are ready!
Inputs by- ShivamHingorani, Founder, Ace Blend (Natural Protein &SuperfoodsNourisher)
Read more articles on Healthy Diet.