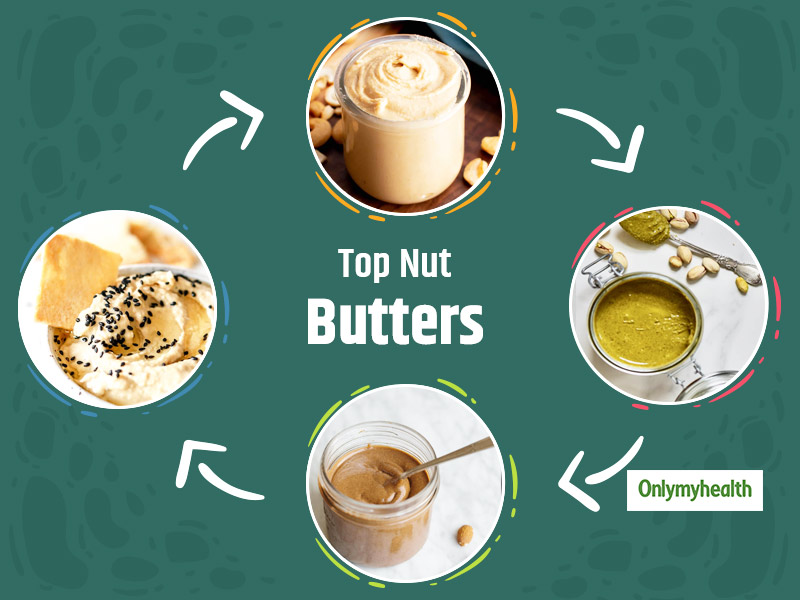 Regular butter toast was the only breakfast option until peanut butter became popular. And then the grocery stores were full of peanut butter stock that used to get empty within a couple of days. People loved the new and amazing taste of peanut butter so much that they invented new ways to have this other than topping the toast. But a lot of you don't know about the existence of many other nut butters that are not only healthy but excel in taste. Eating nut butters in the right portion positively affects health as these are power-packed with essential vitamins and minerals and offer many health benefits. Without making you wait further, let us take you through top nut butters listed by Ms. Manisha Chopra, Nutritionist, Dietician and Fitness Expert.
Peanut Butter
It all started with peanut butter. This was introduced long back and gained popularity in past few years. Peanut butter has healthy fats and vitamin E but it has got the highest protein content as compared to other nut butters. Besides, it is also high in folate & iron to prevent iron deficiency or anaemia. Zinc and vitamin B6 in peanut butter is great for the immune system. Magnesium and potassium are also there that upscale bone and muscle health respectively.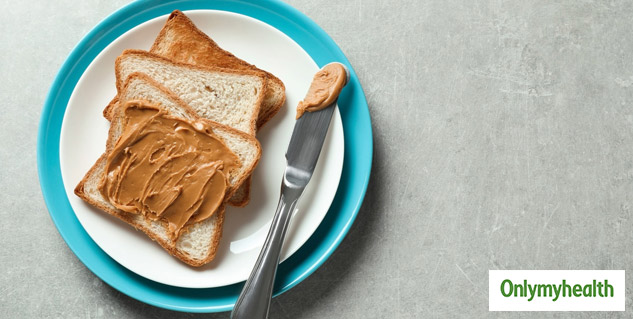 Interesting Fact: Studies have found that eating peanut butter can cut down the risk of diabetes and heart disease. Imagine butter that won't give you cholesterol and diabetes!
Almond Butter
You'd forget peanut butter if you have almond butter! Yes, it excels not just in terms of taste but also nutritional values. It has the highest amount of pf healthy fats as compared to any other nut butter. Even the same serving of the healthiest peanut butter has about 3 grams less monounsaturated or healthy fats than almond butter. Therefore, from a nutritional perspective, almond butter is better. Not just heath fats but almond butter also has protein, fibre, vitamin E and antioxidants. Apply almond butter on a toast and have it as a post-workout meal. The only drawback is that almond butter is pricier than peanut butter.
Pistachio Butter
Had you ever thought about pistachio butter? Pistachios are salty nuts that we love to munch on but you can eat its butter! This is certainly something that all of you must try out and especially those who take protein supplements. Pistachio butter is supremely high on protein and thus, it can aid mealtime satiety and boost muscle repair. Also, pistachios are high in B vitamins that allow the conversion of calories to energy. This makes pistachio butter less in calories but high in protein. You must try this lip-smacking nut butter.
Also Read: Ways To Use Peanut Butter For Getting In Shape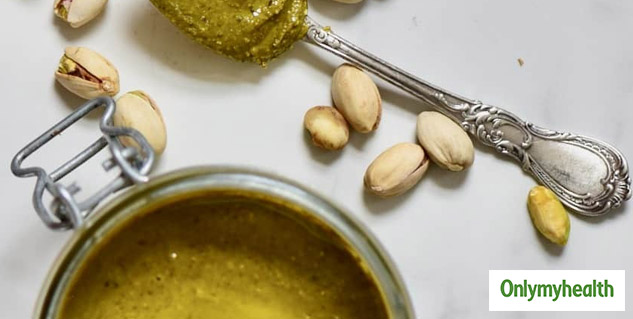 Walnut Butter
Brain-like looking walnuts are great for cognitive functions. We all know that eating walnuts boosts memory but eating walnut butter is equally beneficial. Walnut butter is high in protein, omega-3 fatty acids and alpha-linolenic acid. Do we need to tell you that these acids are great for overall health as these combat free radicals and boost health in many ways? By eating walnut butter daily, you can stay protected from cholesterol, fluctuating blood pressure and other cardiovascular diseases. ALA also reverses the blood vessel hardening and thereby providing heart-boosting benefits. Walnut butter also has vitamin E and monounsaturated fats that hold supreme health benefits along with anti-inflammatory benefits.
Sunflower Seed Butter or SunButter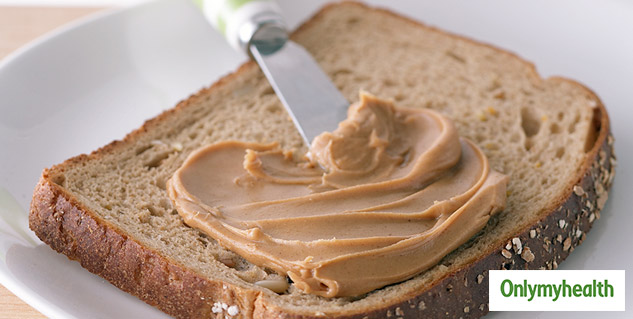 This isn't a proper nut butter but it is there in this list because of the multitude of benefits it provide. This one is highly popular in the USA as a lot of people are allergic to tree nuts especially peanuts. Therefore, sun butter is widely used as spread on toast and fruits. People who have a nut allergy or are sensitive to nuts shall try sunflower seed butter. It is also high in vitamins A and E that accounts for glowing skin and better eyesight. On the other hand, it has high magnesium content that is higher than other nut butters. It is a potent beauty-sleep supporter and a great inflammation controller. The only drawback we found in sunflower seed butter is that it is low in protein and high in calories. You need to have it in a little amount to not get overboard with calories. It is not the healthiest but the best alternative for people who cannot have nut butters.
Hazelnut Butter
Are you allergic to peanuts? If yes, then you must try hazelnut butter. This is another great alternative to nuts and indeed tasty too. Hazelnut butter has high monounsaturated fat in the form of oleic acid that cuts down the risk of stroke and heart diseases. Another good thing about hazelnut butter is that it has vitamin E and it doesn't have sugar which means fewer calories. But there's a catch. Hazelnut butter is calorie-free and not hazelnut spread that is just like Nutella. If you think Nutella is healthy, you must read this. Just spread hazelnut butter on your toast and have it with a cup of steaming hot tea or coffee.
Tahini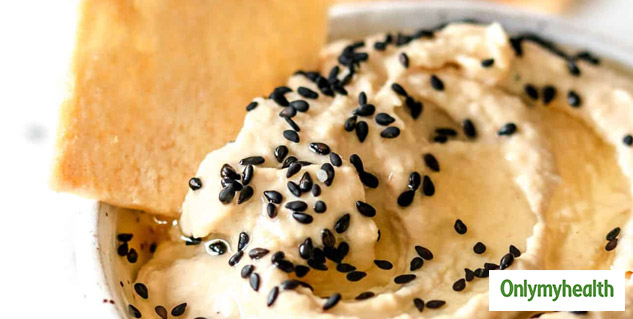 Another seed butter we have here is tahini which is made with sesame seeds. It has gained popularity very recently after celebrities started to highlight this in their dishes. Just like nut butters, tahini is high in vitamin E and antioxidants along with copper. Yes, copper mineral holds a significant role in producing red blood cells. Tahini is one of the yummiest additions to your butter collection. You can also eat it as a spread with your meals. It goes amazingly well with continental and Italian foods due to similar taste.
Also Read: Health Benefits of Eating Sesame and Jaggery
Cashew Butter
Cashews are one of the most-loved nuts and the same goes with cashew butter which is as appreciated as whole nuts. It is naturally sweeter and makes for a great alternative to sweets when you crave it. By eating cashew butter you aren't increasing your sugar consumption but satiating your sweet tooth. The only unimpressive thing about cashew butter is that it is low in protein and slightly pricey as compared to most nut butters. You can have it occasionally but if you can afford it, go for it.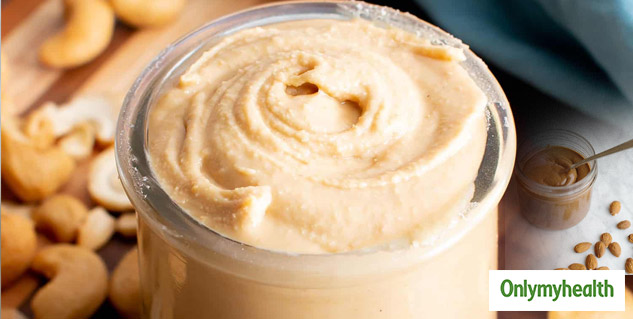 Also Read: Nutritionists Call Coconut The most Versatile Food, Know Why
Coconut Butter
Lastly, we have coconut butter which is not a nut butter but a fruit butter. Although it is better than most nut butters considering the ample benefits of eating coconut. Let us tell you about the benefits now. Talking about the highest fibre content, coconut butter tops the list. We know how much is fibre important for the body and this is why we root for coconut butter. It helps in maintaining digestive health, blood sugar regulation and heart health. Apart from fibre, coconut butter is also rich in potassium, protein, iron and magnesium. Coconut butter has saturated fats which is not a good thing but that can be ignored keeping other positive points in mind. Eating coconut butter is healthy and you can have it with your meal but don't go overboard.
These were some of the best nut, seed and fruit butters. You can replace regular salted pasteurised butter with these to make your snacks healthy and tasty. These are the best options and you can choose any of these to compliment your meal. Some of these might not be easily available in local stores but you can get them online. You just need to search a bit and you'll definitely get it.
Read More Articles in Healthy Diet