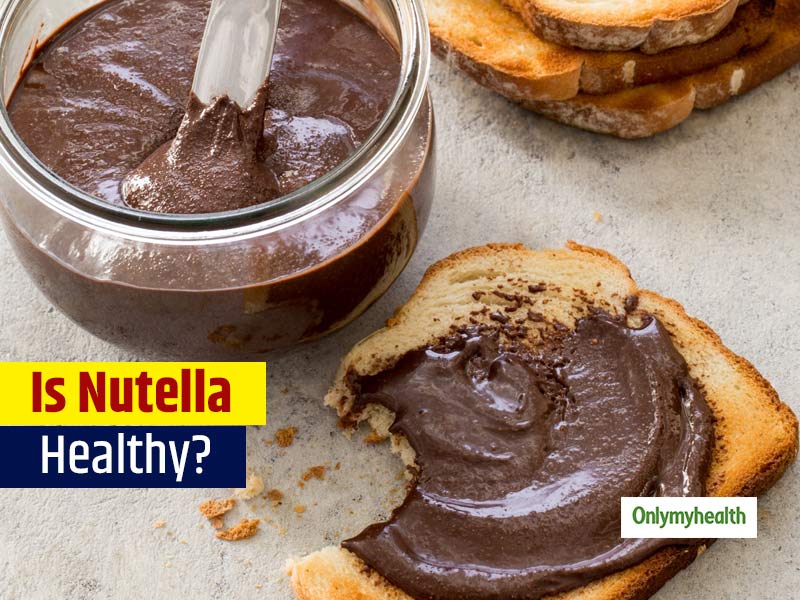 It is difficult to find a person who isn't a fan of Nutella. It would take hardly 10-15 minutes to finish one bottle of Nutella as it gets opened. From Nutella bread spread to Nutella-flavored desserts to Nutella ice creams, this hazelnut-cocoa spread has admirers all across the globe. In fact, it has become a kitchen staple that we love to devour almost daily. But sadly, taste takeover health a lot of times which is the case in Nutella also. This scrumptious condiment might please your taste buds but it is unpleasant for your health. If you think Nutella is healthy, we're sorry to burst the bubble for you. This article has important details to conclude if this dessert spread deserves a place in a healthy diet.
What Is Nutella?
To begin with, let us brief you on some diet aspects of Nutella. The manufacturer of Nutella is Ferrero, an Italian chocolate producer company which is the third-biggest chocolate manufacturer in the world.
The history of Nutella goes back to World War II when the founder of Ferrero, mixed grounded hazelnuts to cocoa spread to atone for cocoa shortage in Italy.
Soon after, it became a popular condiment not just in Italy but all across the globe. It has now become the most popular breakfast topping after nut butters and fruit jams.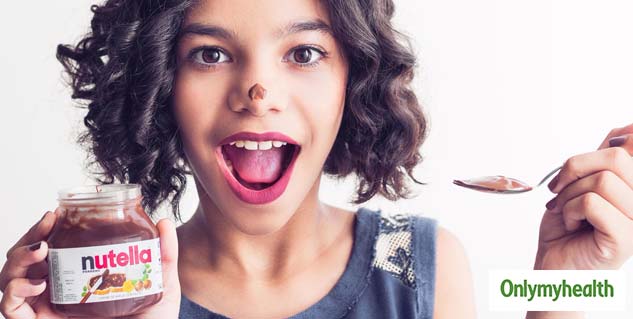 Nutella Nutritional Facts
A lot of consumers believe Nutella to be a substitute to nut butters which is not true. Nut butters are healthy while Nutella is not! People perceive Nutella to be low in calories, fat and sugar while the truth is that is has a high-calorie profile.
Upon seeing the nutrition chart given on the label of the pack where values are small, people presume this to be healthy. Lesser do they know, the values are given as per the serving size, for example, 1 tablespoon(18.5 grams) or 2 tablespoons (37 grams), etc. This is nearly equal to the calorie profile of sugary fruit jams.
Also Read: Health Benefits of Eating Sesame and Jaggery
Nutella Ingredients
Hazelnuts: One of the main ingredients of Nutella is hazelnut paste. One jar contains 100% pure paste of about 50 hazelnuts.
Cocoa: The second prominent ingredient is cocoa which is exported from Western Africa. It provides the tasty chocolaty taste to the spread.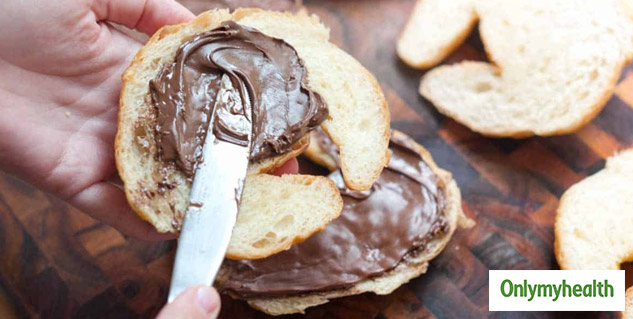 Skimmed milk powder: This milk powder is made by pasteurized zero-fat milk. It is used in place of milk has milk powder has a high shelf life than milk.
Soy lecithin: This is an emulsifier that maintains the smooth and uniform texture of nutella. This is derived from soybeans.
Vanillin: This compound is found in vanilla bean extract that gives vanilla flavor. However, nutella is made using synthetic vanillin.
Sugar: Last but the most important ingredient is sugar. You might be surprised to know that 57% of the weight of nutella spread is due to sugar!
Also Read: Healthy Condiments To Replace Butter
Eating 2 tablespoons of Nutella gives:
Calories: 200
Sugar: 21 grams
Fat: 12 grams
Protein: 2 grams
Calcium and Iron: 4% of the RDI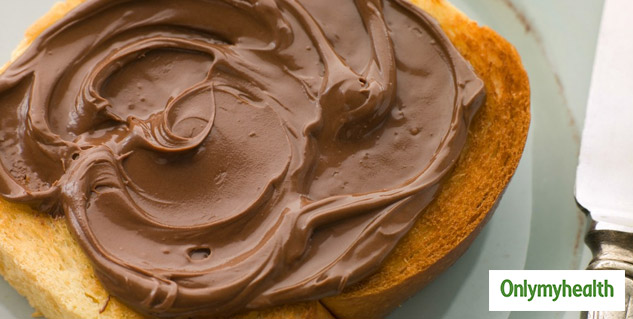 Is Nutella Healthy?
All in all, Nutella doesn't qualify as a healthy condiment due to its high sugar, high fat and high-calorie count. One should limit its consumption to prevent excessive sugar intake. You can certainly consume it but do it in small portions to not let it hamper your health. Also, prevent eating nutella in the morning as there is nothing worse than loading your body with sugar in the day.
Read more in Healthy Diet