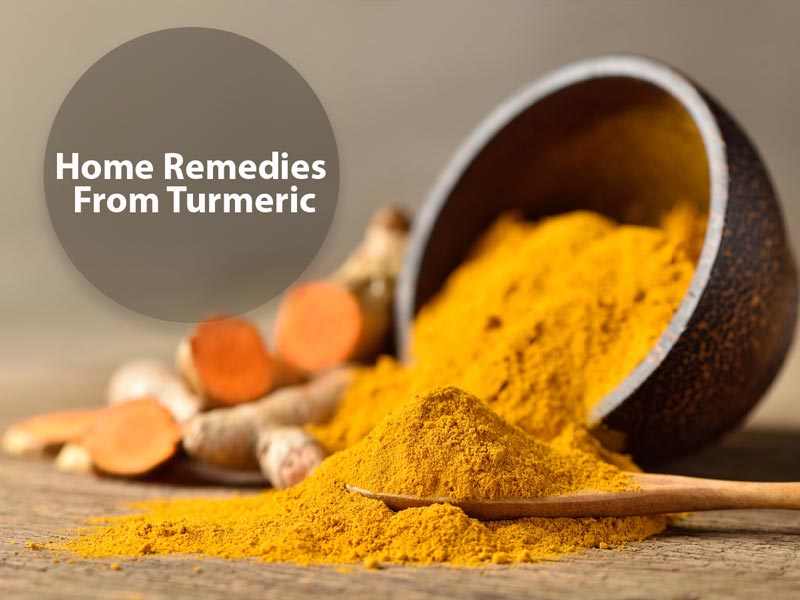 All of us have turmeric in our kitchens and it is our mother's best friend when it comes to food ingredients. You must have noticed how your mother would quickly serve some turmeric milk when you are suffering from any kind of pain. It is not in vain. Turmeric originally known as Haldi is one to the best pain killer which directly aids the mind and body.
Turmeric is a yellow colored spice which is also used as a medicinal herb. Recognized by yogis and Ayurveda healers, turmeric is known golden spice of India since it is mainly grown in India and is a close cousin to ginger.
Benefits Of Turmeric
Arthritis
Heartburn (dyspepsia)
Stomach pain
Diarrhea
Liver problems
Gallbladder disorders
Headaches
Bronchitis
Skin Diseases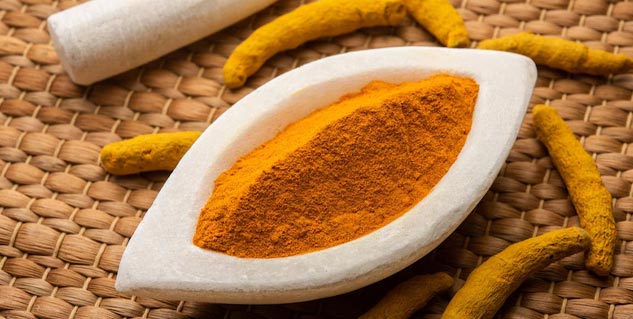 There are a lot of ways in which you can cure the everyday ailments you or any of you family member face and turmeric just comes to rescue in such times. For any minor discomfort, DIY these home remedies from turmeric for quick and easy breezy results.
Also Read: Try These 10 Impressive Home Remedies To Reduce Stretch Marks Naturally
Top Home Remedies With Turmeric
1. Turmeric Milk
Turmeric milk is one of the most common grandmothers' recipes when anyone in the family falls sick with cold and cough or is in any kind of pain. To prepare this just simply mix half tablespoon of turmeric in boiled milk. Mix well and drink it. Turmeric has healing properties, the milk will instantly take away all the pain and associated discomfort as turmeric will boost immunity, improve digestion and reduce chronic cough.
2. Face Masks
When it comes to face masks, turmeric is your go to ingredient. Turmeric has natural glowing properties. Applying a turmeric face mask enriches the skin leaving it glowing and radiant. For a smoothed and brighter skin take a tablespoon on curd or besan, add half a tablespoon of turmeric power. Mix well and apply it to your face and neck (body). Let it skin for 15 minutes or until it is dry. Rinse off thoroughly with cold water.
For best results it is advised to apply a turmeric face mask at night. Do not wash your face with any soap or face wash after rinsing the mask as likewise turmeric gets to do its charm all night.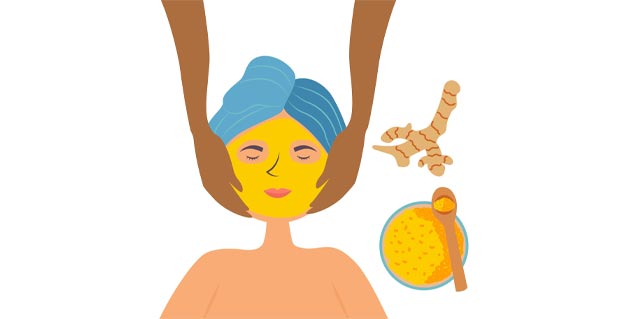 Also Read: Want To Treat Rashes On Skin? Here Are 7 Effective Home Remedies To Get Rid Of Them Naturally
3. Skin Problems
Iching, rough skin and cuts are a few daily ailments that comes in handy in the daily chores. Turmeric is one of those kitchen ingredients that helps with even such petty but discomforting issues. Take some turmeric powder, mix it well with aloevera gel and apply it on the affected areas of your body. Rinse it with water and pat dry. You can apply some moisturizer or antiseptic cream if needed. This helps the skin to heal naturally.
4. Weight Loss Drink
When it comes to losing weight naturally, the ideal way is to go the turmeric's way. Turmeric is really effective in losing weight. Boil a glass of water. Add half a tablespoon of turmeric and half a tablespoon of ginger juice in it. Have it every morning on an empty stomach and wait for the results. Losing weight is not an easy job and will not happen over night. Be consistent and eventually it will happen. In case you find the taste unlikely, add honey to tasty for sweetness.
Like they say anything in excess is bad. So, how ever readily available turmeric is, it is necessary to intake it in proportion as it can have some adverse effects on your skin and health.
5. Detox Drink
Turmeric is known for its detoxification properties which leaves a person soothed and refreshed. If you drink it every day, this also acts as a rejuvenating drink. Turmeric detox drink is an extremely simple recipe and can be prepared just by adding 1/2 tablespoon of turmeric, honey (to taste), and 1 tablespoon of lemon juice in lukewarm water. Have it everyday empty stomach in the morning and seek benefits from the tasty and healthy drink.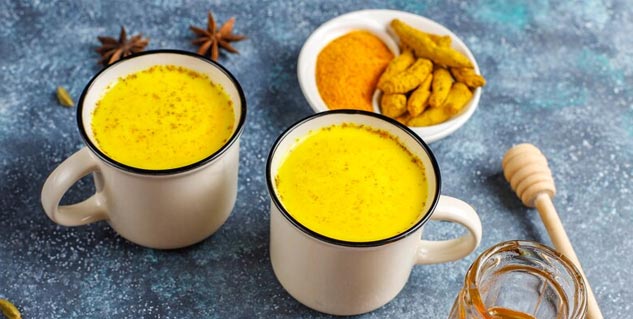 Side Effects of Turmeric
Excess consumption of turmeric can cause:
Nausea
Diarrhea
Increased menstrual flow
Low blood pressure
To beat the heatwave this summer season, it is vital that you take your health and skin seriously. Apply the masks in case for sun tans and sun burns. While gulp down the drinks to keep dehydration at bay.