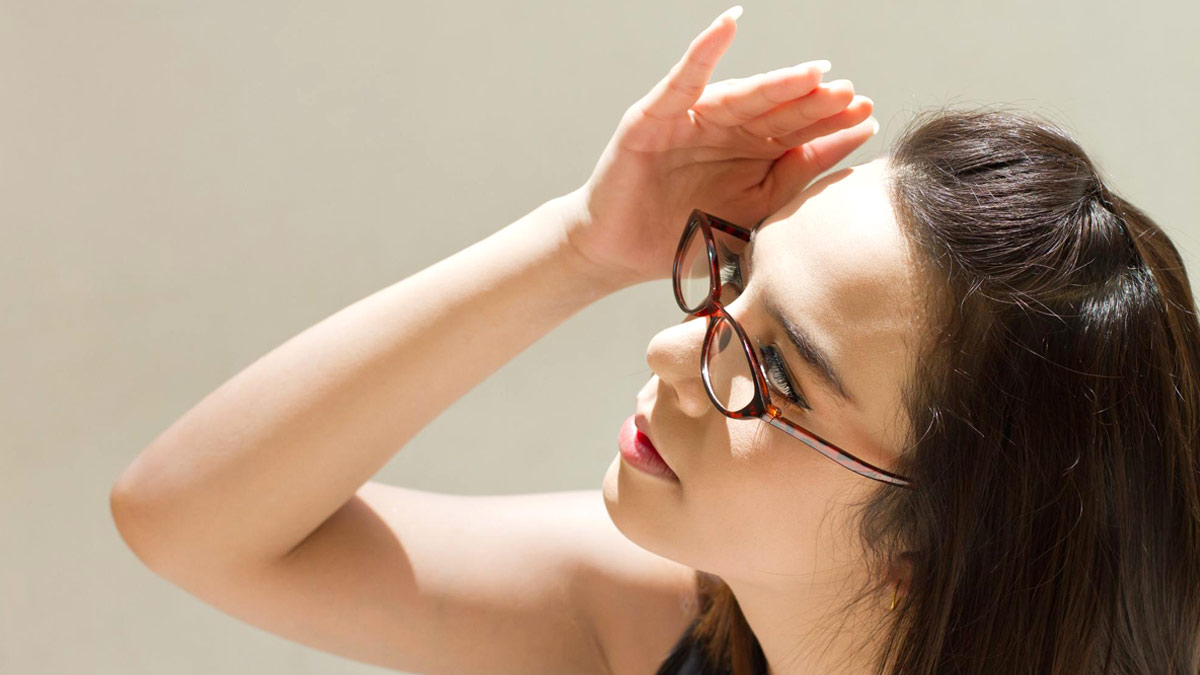 Even though summer is a time to relax and show off your bright and colourful clothes, it is a reality that the heat and humidity spoil all of your plans and goals. We are all at the thrall of air conditioners during the Sweltering Six (April to September) when the heat saps our vitality and sucks the body's hydration. Now that summer is here; it's more important than ever to maintain a good skincare and beauty regimen that takes care of your skin and keeps you looking great in the heat. These beauty tips by Beauty Guru Shahnaz Husain will assist you in navigating the hot summer months and combating the summer heatwave.
Stay Hydrated
Consuming an ample amount of water on a daily basis is the cheapest and most convenient approach to staying hydrated and protect face from sun. It not only cools your system but also cleanses it. The good old H2O does wonders for your skin and hair, naturally giving you a gleaming sheen all year.
You may also apply rosewater to your face to keep your skin hydrated and protect skin in summer.
Rosewater has hydrating characteristics and assists in keeping your skin bright and vibrant.
Keeping fresh rosewater in the refrigerator and sprinkling it on your face and skin several times a day during the summer can help you appear radiant and tan-free.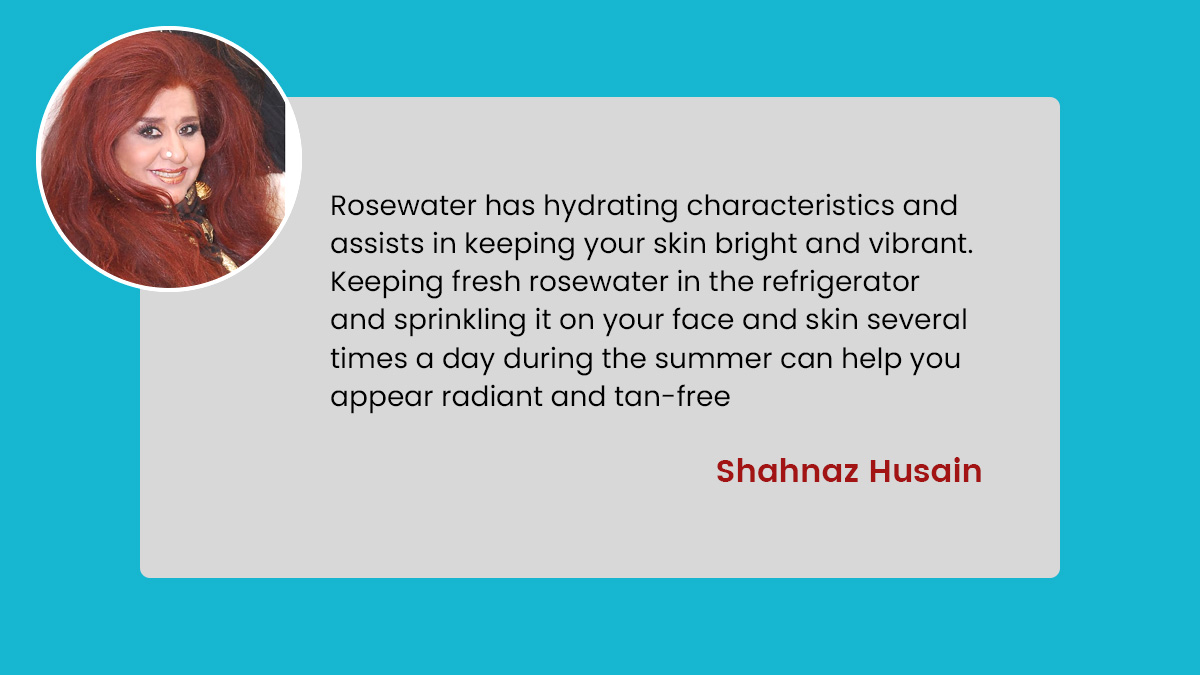 Despite the sweltering heat, this beauty tip will help you see an instant effect on your skin, making dull skin brighter, smoother, and hydrated.
Must apply Sunscreen
Whenever you are visiting a sunny place, it is essential to apply Sunscreen for sun protection. Sunscreen can be beneficial even in the winters. It protects skin from ageing, retains moisture and radiance, decreases wrinkles, and avoids dryness and grease, all of which are caused by solar rays when you don't apply protection.
Applying Sunscreen for at least 20 minutes before leaving the house is the greatest approach of getting protection from the sun.
This method allows the Sunscreen to dry and penetrate into your skin.
You'll be preventing more harm and lowering the quantity of tan this way.
Also, it is recommended to use Sunscreen with SPF 25 to 40.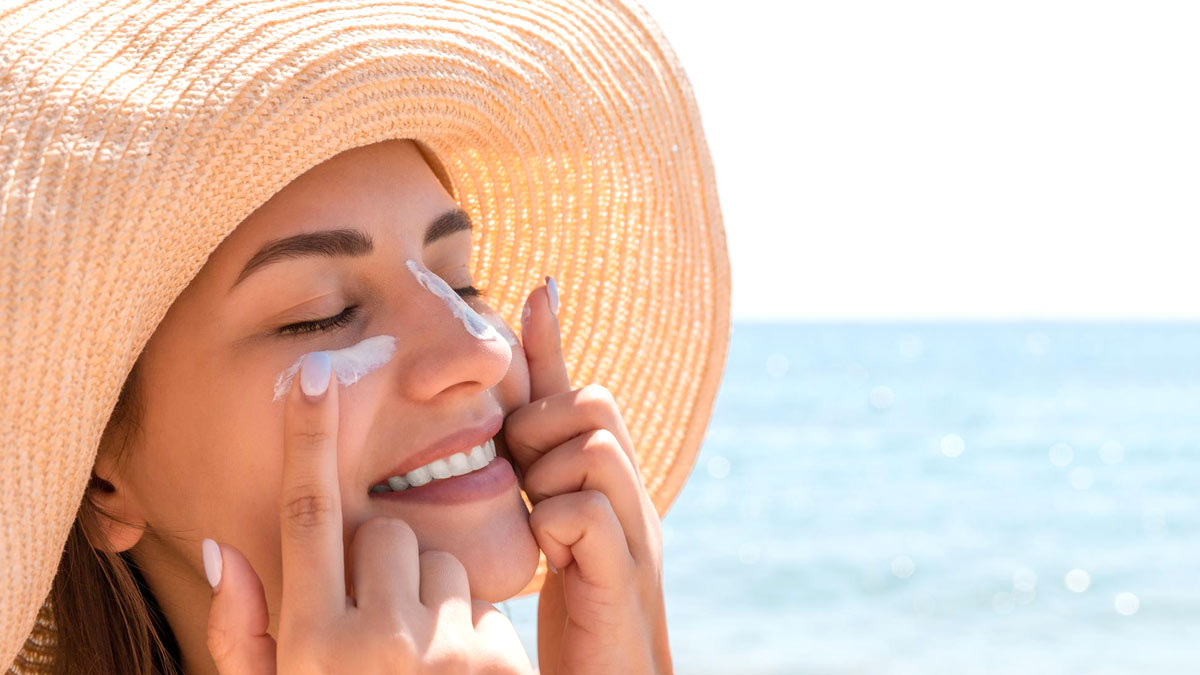 Use Waterproof And Lightweight Makeup
No one really wants greasy eyelids or makeup that melts on their skin. Choose lightweight makeup products to get a summer-friendly appearance without having to worry about your makeup smearing. With a fresh, dewy appearance, swap out your liquid foundation for a powder-based foundation or even a lightweight BB cream. To avoid panda eyes, use waterproof mascaras, lip and cheek tints, and blushes that enable your skin to breathe while they perform their magic.
Also Read: Use These Natural Moisturizers For Oily Skin During Summers
Cleaning and nourishment on a regular basis
During the summer, our pores tend to widen to allow our skin to breathe more freely. Excessive perspiration and dirt clog the pores, resulting in blackheads and outbreaks. Thereby, cleaning, toning, and refreshing the skin should be a top priority. To get rid of dry cells growing on the surface of your skin, apply a gentle cleanser, toner, and moisturiser according to your skin type once a week, followed by a moderate exfoliator.
Also Read: Try Virgin Mojito Scrub To Exfoliate and Rejuvenate Your Face in Summer
Use Mild Scrubs
Clogged pores, due to oiliness, perspiration and grime, lead to blackheads and breakouts. Furthermore, summer dust and environmental pollution can make your skin dull. Use a good scrub to eliminate dead cells and impurities.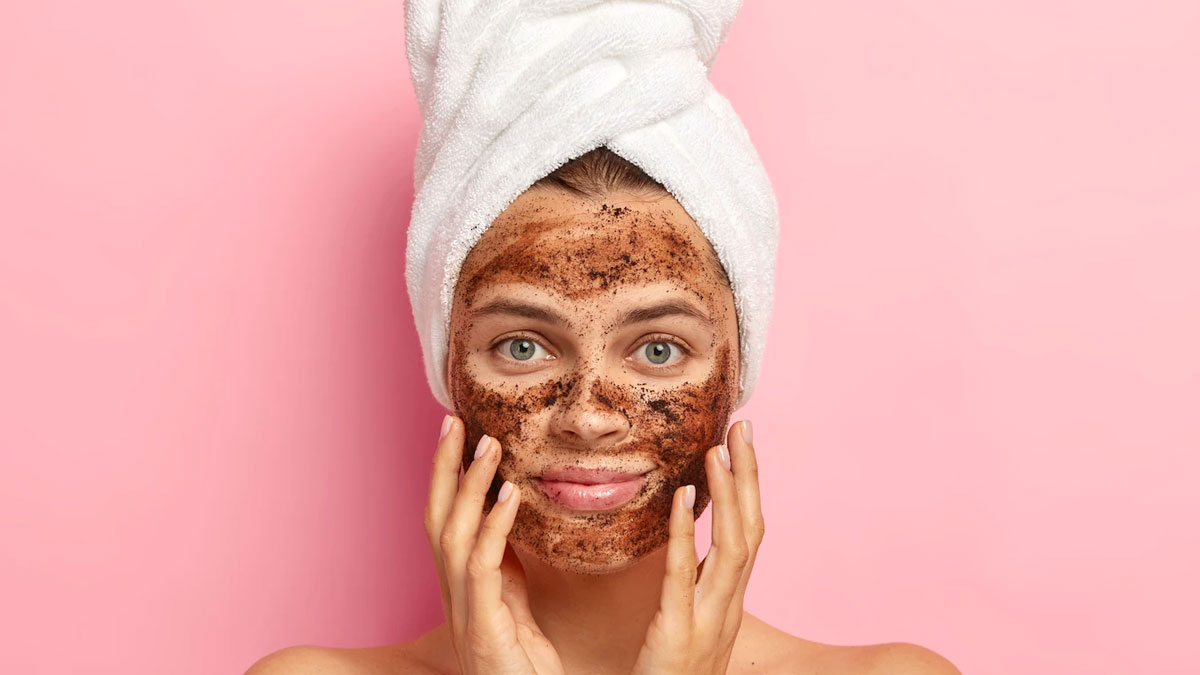 You may also use homemade scrub. One of the easiest and most effective scrubs is sea salt scrub.
Combine two teaspoons of sea salt, one tablespoon of fresh lemon juice, and a few drops of olive oil in a mixing bowl.
Mix the ingredients and use a gentle hand to rub them into your face and neck in a circular motion.
Allow for 20 minutes before rinsing with warm water.
While sea salt will scour away any residue, lemon will aid in brightening the skin's look.
Additionally, employing herbal products as part of your skincare regimen is usually a good idea. Even better are products available in your own kitchen that can really enhance your skin. Also, never walk outside in the blistering heat bare-skinned, and prefer to protect your skin and hair with a hat, scarf or parasol.
Image credits- freepik