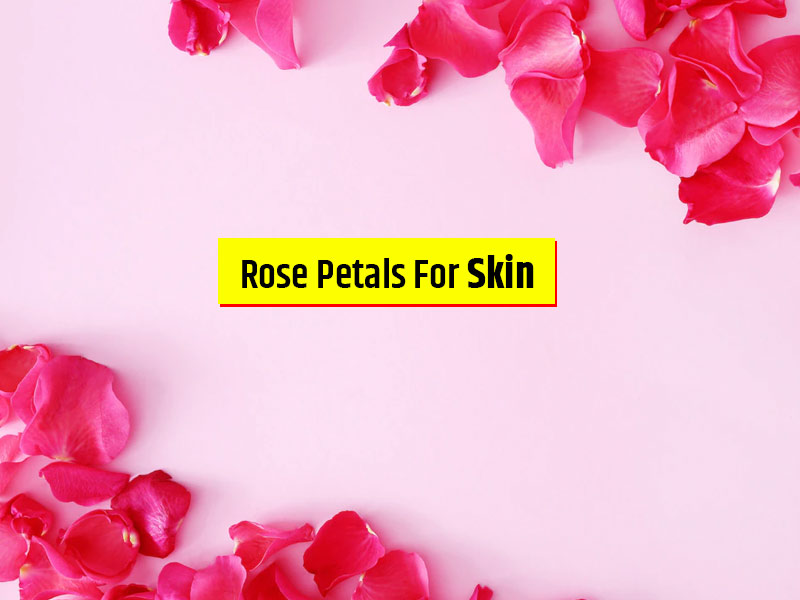 The most beautiful and adored flower has to be a rose, agree? This symbolizes love and beauty which is why it is abundantly used to express feelings and enhance beauty. Roses have got calming properties that soothes your skin and helps enhance natural beauty. There are many ways in which roses are used in skincare and beauty but today we will specifically talk about rose petals skin benefits and different ways to incorporate rose petals to your skincare routine.
Rose petals benefits for skin
Rose petals are good not just for skin but also overall health. Not only it is used topically but also consumed which makes it edible too! The flavorful Gulkand is a fine example of rose petals in diet. One of the main reasons why roses are good for skin is because:
They lock moisture in the skin
They makes the skin and body cool down
They act as natural sunblock to protect against UV rays damage
These soothe sensitive skin
Now let us tell you how to use rose petals on face to get its nourishment.
How To Use Rose Petals For Face
Scroll down to know different ways to use rose petals.
Homemade Rose Water
Also Read: How To Make Rose Water At Home: Know Benefits, How To Use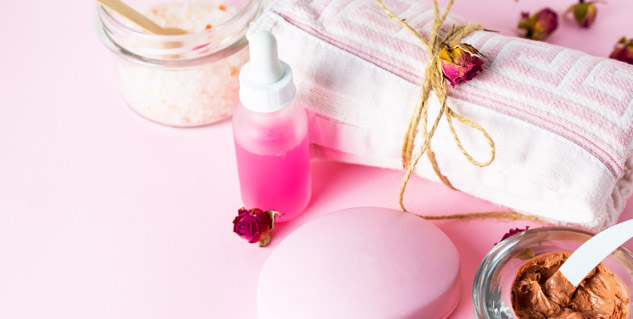 Most of us use store-bought rose water but these do contain some sort of preservatives to preserve the fragrance and freshness of rose water. So, it is better to make it at home.
Take fresh rose petals and wash them to remove dirt and debris.
In a pan, put rose petals and water in 1:2 ratio. Put this on low flame.
When the water is reduced and roses become pale, turn off the gas.
Keep it aside and let the water cool.
Transfer this to a spray bottle for regular use.
You can also freeze this water in ice tray to use it as cubes for face massage.
Rose Petals Bath
You must have seen those dreamy rose petal bath tub pictures and scenes in movies. These surely make us want to live the moment. The time is finally here when you can make a lovely rose petal bath mix to pamper your body and soul.
All you need is a cup of rose petals, sliced lemons and mint leaves.
You can do it in two ways.
Either put all the ingredients to your bath tub and then shower.
Or, you can mix the ingredients in a bowl.
Use this as a bath salt or bath mix and scrub your skin.
This is extremely soothing and refreshing, making it apt for summer skin.
Sandalwood and Rose Petals Face Pack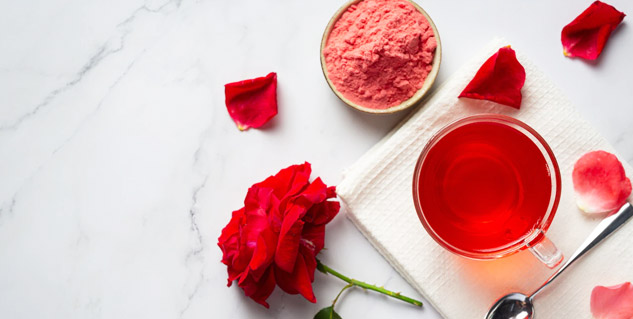 If your skin gets burn easily in hot and humid summer weather, this face mask is the best thing you can do for your skin to calm it down.
Take clean and fresh rose petals and mash them.
In a bowl, add mashes petals, sandalwood powder and water.
Make a smooth paste and apply it all over your face and neck.
You can use this on your hands too after getting sunburnt.
Keep it until it is dried and then wash it off.
You can also scrub it and remove to eliminate dead skin cells along.
Hydrating Rose Petal Mask
This is one of the basic face masks made with limited ingredients that are easily available in your kitchen. For this mask, you need mashed rose petals, chickpea flour, yogurt and water(or rosewater). This mask is great to hydrate dry and dehydrated skin.
Simply mix all the ingredients in a bowl.
Apply it all over the face and keep it for 10 minutes.
Wash the mask and apply a good hydrating moisturizer to lock the moisture.
Rose Cleanser
Have you ever used rose-based facial cleanser? If not, let us tell you make one at home. However,this facial cleanser doesn't aid dirty and polluted face. You can use this best at night to cleanse the skin and allow all-night rejuvenation.
In a bowl, put one cup of fresh rose petals and soak them in water for 4-5 hours.
Now, as the petals become soft, mash them in the same water.
Add two teaspoons of honey to it to make a cleanser.
Store it in a bottle and use when you wish to.
These are five ways to use rose petals for face. You can brainstorm and experiment to make many more such skincare products with rose petals. It is best for summers to soothe skin and save it from the wrath of heat.
Image credits- freepik