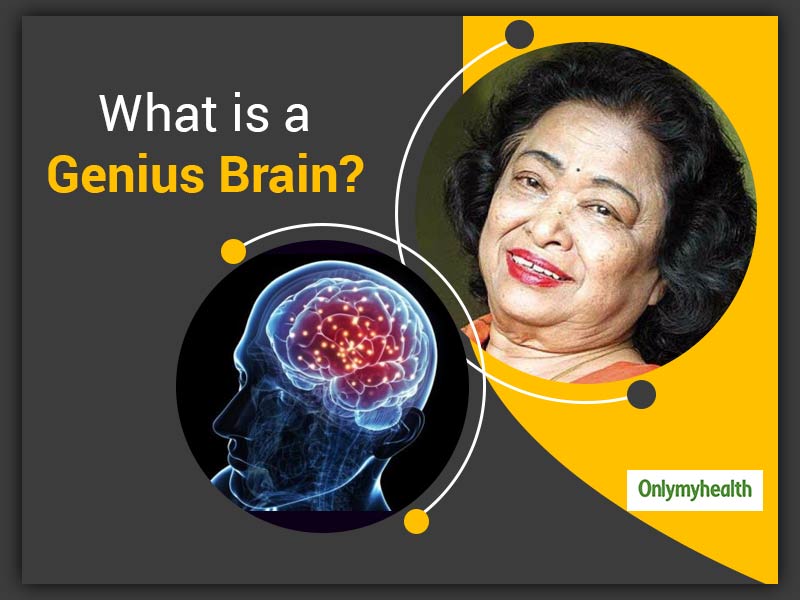 Shakuntala Devi was a genius and her mathematical skills made her popular as a human computer. Know how are genius brains different from normal brains
Shakuntala Devi, the mathematics wizard is the pride of India. Her genius brain is the talk of the town after the release of the Bollywood film based on her journey where Vidya Balan has enacted her with perfection. People are now curious to know about the late mathematician's extraordinary brain. In this article, we are talking about how a genius's brain is different from a normal person's brain. This would help you understand what makes the difference between the IQ of two people.
Interesting Things to Know About Shakuntala Devi
When Shakuntala Devi was alive, she pledged her brain for research. While we are trying to get an update on that, let us just brief you about the Human-Computer Shakuntala Devi. Despite attending any formal schooling, this lady was a genius. It takes an average person one minute to multiply two four-digit numbers but it took her only 28 seconds to tell the output after multiplying two 13-digit numbers! This is not possible for a person with a normal brain. Let us tell you the differences between the normal brain and genius brain.
Genius Brain vs. Normal Brain
There are different parameters on which the intelligence quotient of a person depends. We will differentiate between these parameters to give you a brief on what brings the difference.
Cortex
Normal Brain: A normal person's brain is equally inclined between short connections and long connections between different regions of the brain. This is why the brain works average. However, with some exercises, you can improve your brain power.
Genius Brain: The brain of a genius is heavily inclined towards either short or long connections. While biasedness towards short connections indicates propensity in one area of interest, long connections show an inclination towards many areas and the ability to have different perspectives for one problem.
Frontal cortex
Normal Brain: This part of the brain is involved in abstract thinking and made up of microprocessors or mini-columns. A normal brain has fewer microprocessors where each mini-column has about 80-120 neurons.
Genius Brain: The concentration of these microprocessors is dense in genius brains. The more mini-columns a brain has, the higher is the thought processing ability. This is why they can grasp things quicker and better.
Also Read: Know From Pediatrician Foods That Are Good For Your Child's Brain Growth and Development
Dopamine receptors
Normal Brain: Dopamine receptors partly regulate the relay of information. The sensory parts give information to the thalamus where they are first filtered and then sent to the cortex. This makes people see only obvious solutions as other information is termed useless and discarded by the receptors. Although dopamine levels manage mood.
Genius Brain: The lesser dopamine receptors, the better. Why? Upon examining the genius brain, it was found that there are fewer receptors in an average brain. This means the information reaches out to the brain is unfiltered. It helps a person establish different angles to a situation and find an apt solution.
Also Read: Coronavirus Can Cause Brain Inflammation and Delirium, Claims Study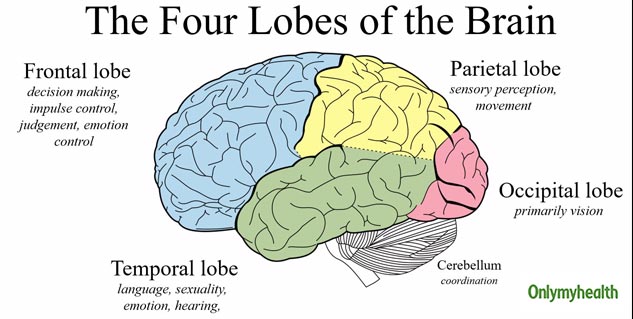 Parietal Lobe
Normal Brain: This is the part of the brain that is dedicated to mathematics. How? Upon attempting a maths problem, this area of the brain enlarges. Basically, when a part is constantly used such as that of a mathematician who keeps on tackling one of the other problems, that part of the brain enlarges and strengthens.
Genius Brain: If you look at the pictorial representation of Einstein's brain, the parietal lobe is enlarged. His brain was relatively smaller than the average human brain size, but it was enlarged.
This shows how are genius brains different or what makes a genius brain different. These characteristics of genius mind help to determine the signs that someone is a genius.
Read More in Miscellaneous