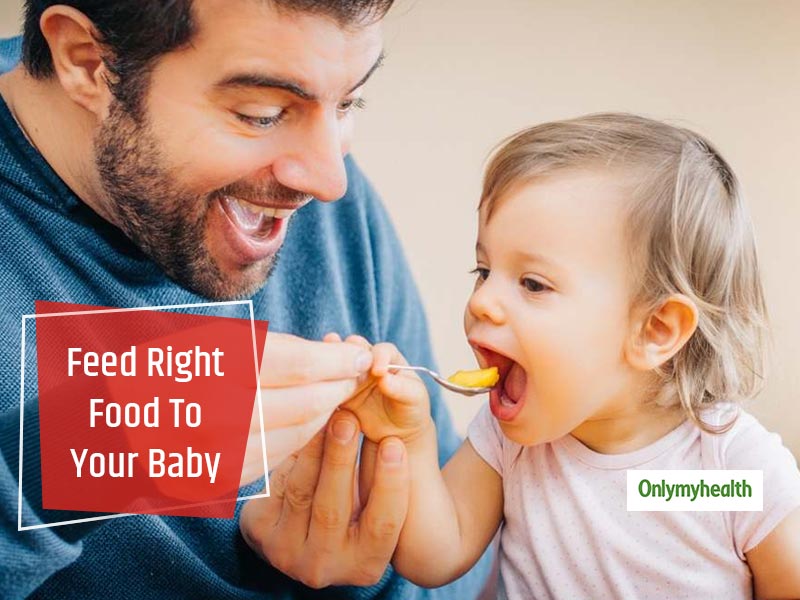 In their developing years, babies' nutrition should be on point. Food(including mother's milk) is the only source of nutrition for them. As a parent, you should know about the right foods to feed your baby with. Initially, only mother's milk is advised for the infant. As they grow six months old, you can introduce solid foods to them. Some babies adapt to solid foods easily while it may be difficult for some. Ask your pediatrician for the list of foods that you can give the baby. Since every child has different needs and adaptability in the beginning, a pediatrician can suggest the best diet. Here are some general food recommendations by Dr. KK Gupta, MBBS, MD and Consultant, Paediatrics at Saroj Super Speciality Hospital, New Delhi for brain development and cognitive growth.
Dr. Gupta says, "90% of a child's brain development happens in the first six years of life and the food they eat plays an important role in keeping their brain healthy. Omega-3 fatty acids that are needed for brain growth and well being in kids getting enough of these fatty acids can help kids improve their mental skills. It is important to feed children with a healthy, balanced diet, good fat, which is essential for the brain's proper development during childhood."
1. Greek yogurt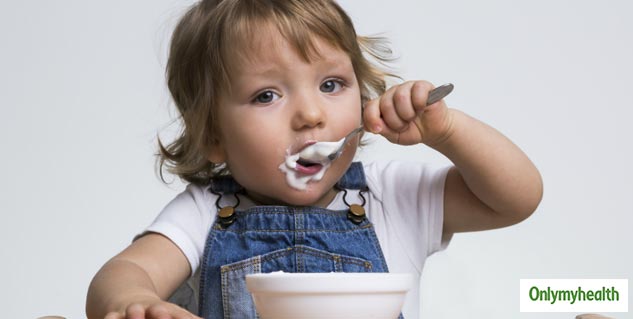 Yogurt is one of the best foods as it has calcium, protein, healthy fats and probiotics. All of these are good for a human body. Giving these foods from the beginning helps in strengthening their immune system and fighting off infections. The soft and creamy texture of Greek yogurt is liked by babies. What's more satisfying than this for a parent that the child is eating nutritious food with love!
2. Avocado
Just like yogurt, avocado also has a rich, creamy texture that is easy for a baby's diet. Avocado is a nutrient-dense food with loaded vitamins, minerals and healthy fat. This nutrient profile is known to boost brain cell development of an infant. Just mash a ripe avocado and feed it to the child. Also, follow these recommendations to protect child from COVID-19.
3. Cheese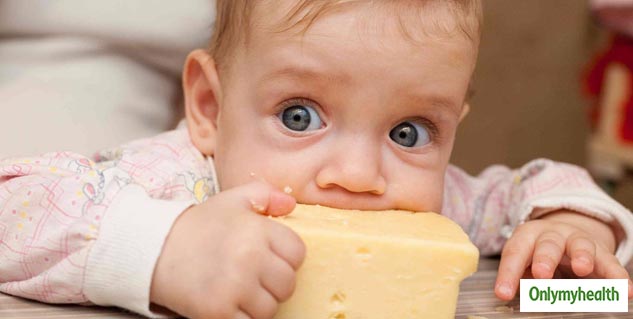 Well, this might sound unconventional for some parents but cheese is actually good for your baby and his overall growth and development. Cheese is light, soft and tasty. All of these qualities make it tolerable for a baby. It has healthy fats that promote the cognitive growth of the baby. You can either give a chunk to the baby to eat or mix it in meals.
Also Read: Night Terrors In Toddlers: Causes, Symptoms and Tips For Prevention
4. Whole grain porridge
This is quite a popular baby food in India. It is a nutritious blend of whole grains, lentils and cereals that provides the baby with necessary nutrients. However, the texture should be easy-to-digest. Since the baby cannot chew these grains, you need to fine powder all the ingredients and then cook them to make it soft and digestible. You can add boiled vegetable puree, yogurt or breast to milk to it to make it wholesome. Whole grains are rich sources of protein and fiber for the baby's health. Whole grains provide constant supply of glucose to the brain in multiple forms. They contain fibre that helps regulate the release of glucose into the body and control childhood obesity.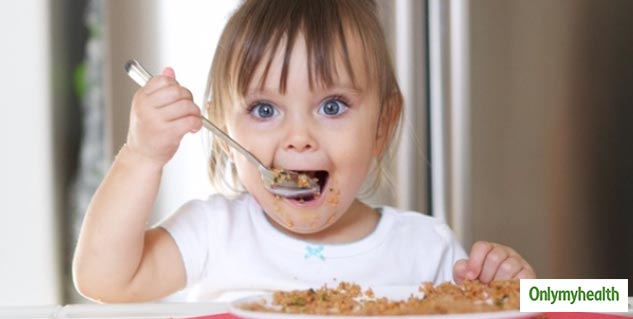 5. Nut Butters
All of us love to gorge on nut butter, right? You can give these to babies also as they have healthy fats in it that can help your baby grow and develop faster. Peanut butter, almond butter and cashew butter can be given to the baby but only after your pediatrician's nod as some kids are allergic to nuts. Ask your pediatrician if sun butter can also be given since it doesn't have any allergen. Just a spoonful butter mixed to their food would do wonders for their health.
6. Apples
Apples contain a compound called quercetin. This is known to stimulate the brain activity of the child. Apples are very easy to be given to the babies as the first food. As they grow, you can give them apple slices to eat on their own.
Also Read: Hearing Loss In Infants: Here's Everything You Need To Know About The Need Of Early Diagnosis
7. Green leafy vegetables
These are slightly tricky to give to the baby because of their weird taste. While you cannot give these as single, you can blend them with other sweet foods and fruits. These have vitamin K and lutein which promote brain activity.
Foods That Are Bad For Kids' Brain Development
Here are some foods that you should not give to your child as it affects the growth and development of their brains.
Quick snacks and fast foods
No matter how much your kid loves eating chips, fries, burgers and pizzas, you should avoid giving them these as they contain harmful ingredients including preservatives that negatively affect the child's brain and may trigger cognitive disabilities.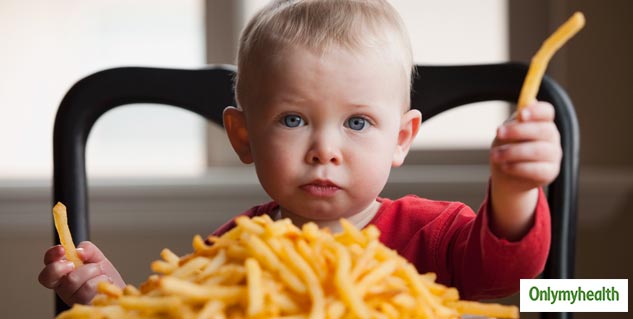 Overly colourful foods
These look tempting to kids as they get attracted to the colours but we know that most of these have artificial colours and flavours that are unhealthy. These are also loaded with sugar which is bad for kids. A study revealed that such foods may cause ADHD.
As a parent, it is your responsibility to take care of the diet and nutrition of kids. They need to have a nutritious diet in the growing years for better development.
Read More Articles in Children's Health