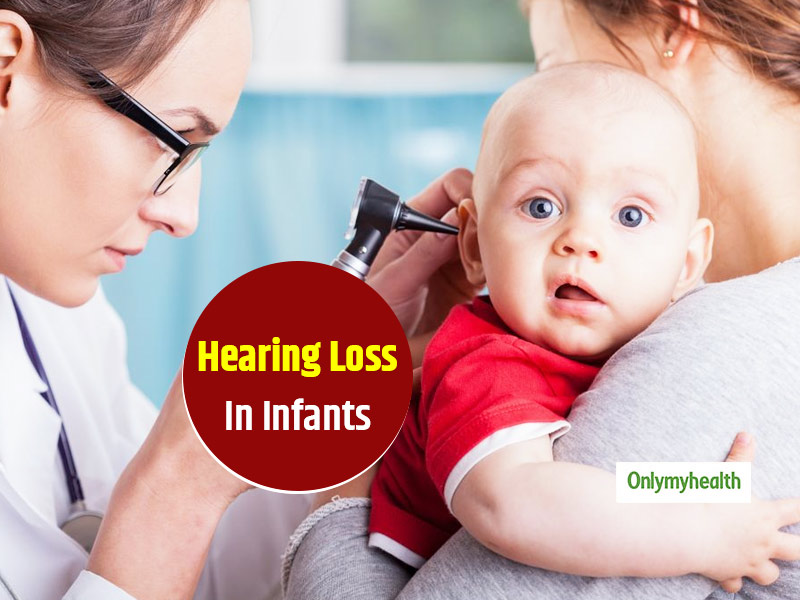 A widespread congenital disability encountered in infants and young kids is hearing loss. This defect enables the child to develop speech skills. Hearing loss in kids happens when the ear does not function as it does in typical cases. The condition may differ from case to case, and it may be from mild hearing loss to complete or profound in severe cases. The critical aspect here is to understand the reason behind deafness in newborns. As per Dr Dathathri H A, Consultant ENT, Head & Neck Surgeon Cochlear Implant Surgeon, Columbia Asia Hospital Mysore, it could be upsetting not to know the reason behind hearing loss even before childbirth. Also, the doctor says that getting to know the reason every time is not possible.
Also Read: Can COVID-19 Cause Deafness? Senior ENT Specialist Answers
Reason Behind Hearing Loss
It is easier to see if there are any external deformities in the child to understand the cause behind the condition. However, any abnormality, which does not exist when seen from the naked eyes makes the case a tab bit more complicated. The inner ear complications can happen due to loss of cells in the inner ear, making the early diagnosis a distant dream. Diagnosis of hearing loss in infants in such cases becomes difficult. Also, the diagnosis takes times in infants as they certainly cannot speak anything after childbirth, and it is sort of a mind game to understand the child's actions. The reason being, apart from activities including walking, standing, crawling, etc, it isn't easy to analyse the situation and lesser-known to parents and the public.
Somethings to understand when it comes to diagnosis of hearing loss in infants: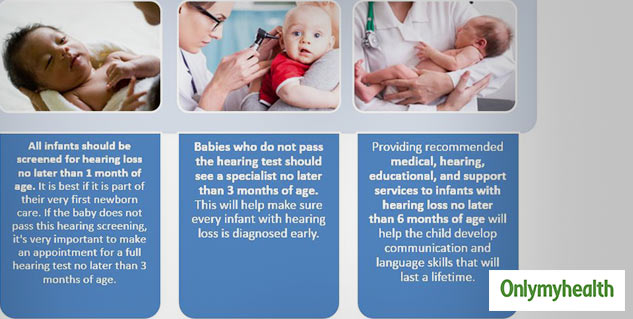 Early Diagnosis Of Hearing Loss
When it comes to infant care, and in situations like these, Dr Dathathri says that it is essential to have an early diagnosis for kids born with hearing loss for proper rehabilitation and management. To start with, there should be hearing screening at childbirth, which could give an insight into the rate of hearing in newborns. Some common points of delay as per Dr Dathathri are:
Lack of knowledge about the development of speech in kids
Lack of vigilance in mothers when kids do not respond to noises and sound in 2-3 months after their birth
Lack of knowing whether the child rolls his/her eye to sounds by the age of 4 months
There is no movement in the child's head in 5-6 months of birth in case of any unusual sound or noise.
The most significant alarm is when the child does not pay heed to simple commands from 9-12 months of age.
Also, do not forget to take your child for regular vaccinations, be it in any situation:
Treating Hearing Loss in Infants
Treatment of hearing loss in infants is done mainly through amplifying of sounds. It is done with the help of digital hearing aids to aid up to 70dB hearing loss. When the damage is more than just to be cured with hearing aids, or kids who are born with more than 80-90 dB hearing loss, infants are given cochlear implants. Dr Dathathri explains how these implants work, "Kids start to pick speech with undisturbed signals with the help of cochlear implants. Hence, if the hearing loss is not diagnosed in children by the age of 6 months, it could be possible for the child to respond late to the treatment as hearing loss treatment takes a great deal of efforts for the child to get used to the implants and technology at such a young age. Also, in cases where the diagnosis is not early, it might lead to a significant impact on the mind of the toddlers, leading to toddler depression.
Here's how implants work for infants: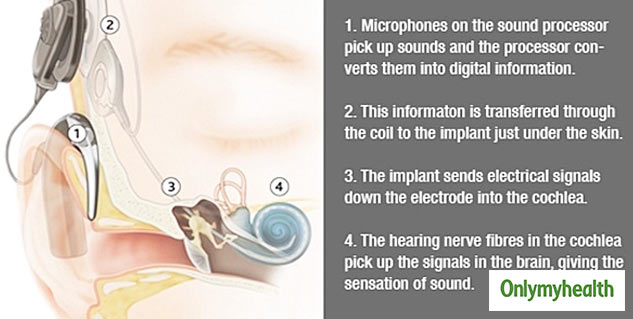 Also Read: Is Your Child Suffering From Chronic Constipation? Here's Why and How You Can Prevent It
Some takeaways to manage hearing loss in infants, as told by Dr Dathathri:
Speech development may vary with age in infants.
Implantations done after the age of 5 may face issues in clear development of speech.
Those with cochlear implants may develop speech better as compared to those with hearing aids.
There will be a need for speech therapy for at least 1 year after the implants where not just kids, parents should be a part of it too!
Read more articles on Children's Health