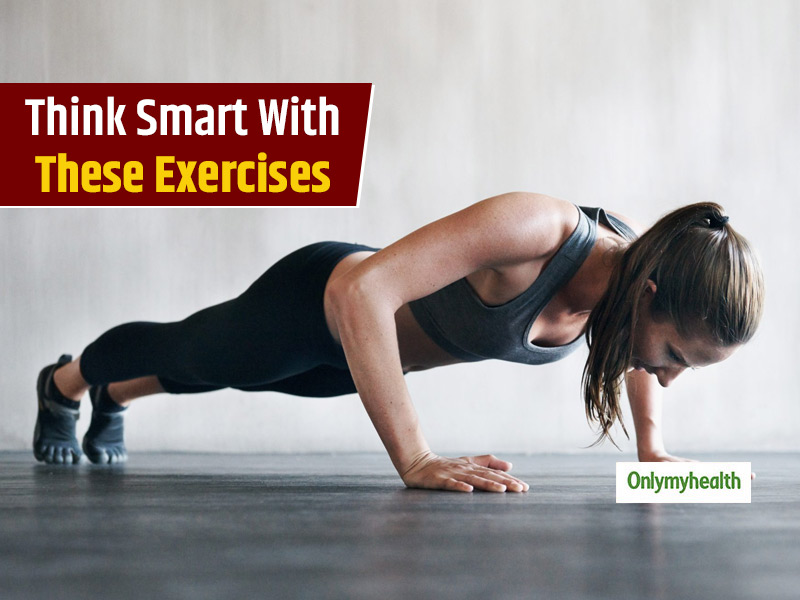 Exercise improves blood flow to the brain and lessens inflammation. To improve blood circulation to your brain, start with basic walking, as walking for 20-30 minutes can help you to improve blood circulation. It helps to strengthen your heart and boosts cardiovascular health as a healthy cardiovascular system is essential for proper circulation. Hence, exercising is not just to keep one in shape but also for overall wellbeing. Basic home exercises can help make a difference in your overall health without actually jumping and running.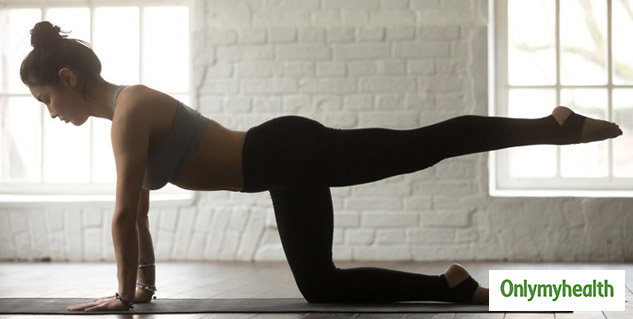 Also Read: Workout At Home: Use Your Bed, Sofa And Chair For These 5 Simple Exercises At Home
Benefits of Low Impact Exercises: Low impact exercises are great to be in shape without actually a lot of jumping and heavy weights. A lot many people cannot do high-impact exercises due to various reasons. Hence, it such exercises are great for those who have weak joints, any past history of injury or are extremely overweight too. To start with, one should always start with low-impact exercises only as directly going on HIIT workouts or heavy-weight workouts can lead to workout injuries.
Listed below are 3 low-impact exercises, which can be done in your home comfort, to sharpen your brain and mind:
Forearm Plank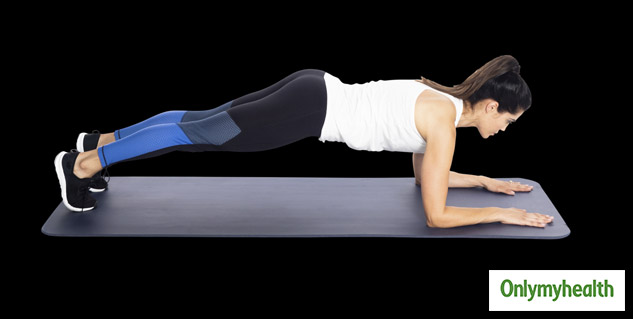 Come on your forearms and knees, shoulders directly over elbows and hips align with the body from head to heels. Your entire body works against gravity in this way. Nose lined over your thumb so that neck stays longer and make sure your shoulders don't start to sag, so pull your shoulders wide on your back because back strength is essential for your core strength. Try to hold this position for about 60 seconds. You can also jog your legs right and left, try to keep your core still. By this way, every part of your abdomen is working. You get deep core strength and oblique's wrapping, making the back muscle strong.
Squat Jumps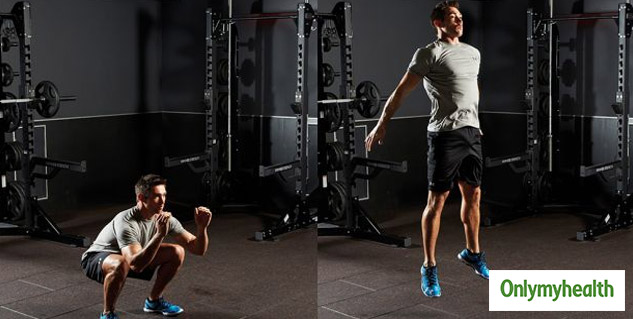 Take your feet about shoulder-width apart. Make sure your knees do not cave in or bow out. Keep your knee caps just kind of shooting right between your big toe and second toe. Bend knees until legs form 45-degree angles. Your chest should be higher than your hips. From there, you jump. So, you are going into your squat then jumping up and then landing. It is more about the proper landing because you want to decelerate, leading to lesser on your knee joints. So, ensure that you land slowly and softly on your joints. Make sure you get back the weight on your heel before you take off again. Exhales as you jump up and inhale as you jump down. You can use your hands to propel yourself that would make it easier. But if you want to make it harder, keep your hands behind your head, also known as prisoner squat jump.
Also Read: 6 Exercises That Will Help You Build Muscles But Not Make You Bulky
Lateral Weight Shift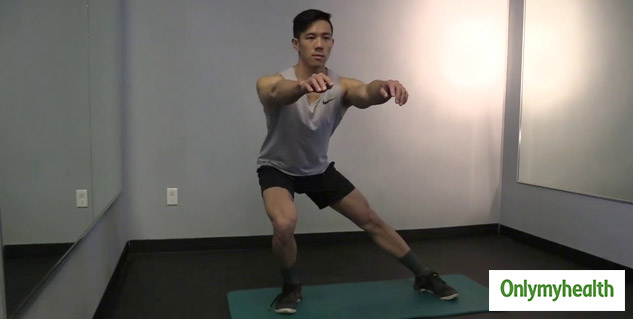 Stand with the feet shoulder-width apart. Toes bowed out slightly. Shift body weight to the left and bend your knee slightly, then with your hands touch the side, ceiling, or feet. Shift weight to right and repeat. Alternate sides for one minute, reaching out at different speeds.
Read more articles on Exercise And Fitness