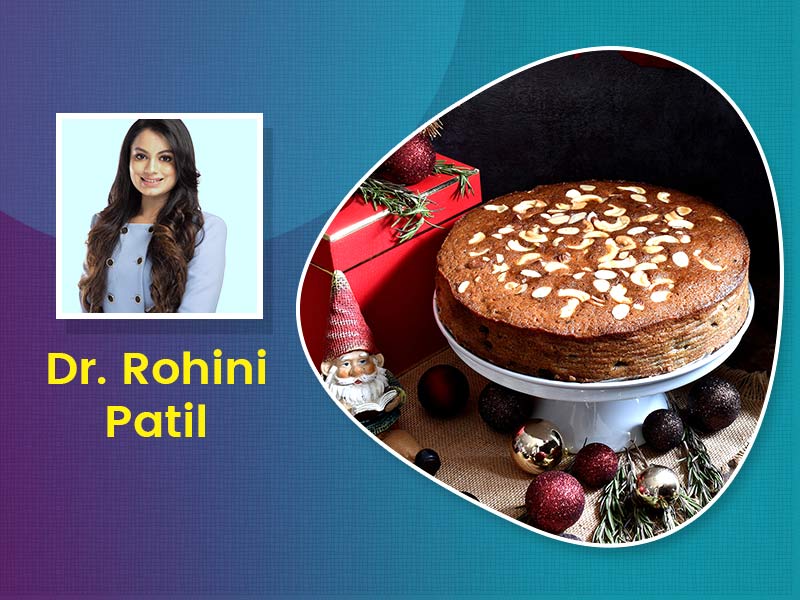 Cakes have become a dreaded Christmas dessert, but no one will say no to a slice of this delicious cake. So, during the holidays, what could be more joyful than sharing handmade cake with family and friends? Baking is one of our favourite things to do, but just because you're lowering your sugar intake, like many of us, doesn't mean you can't enjoy it. Artificial sweeteners, which many people loathe, are the only option to produce a cake without sugar. You can make a lot of cakes without it if you're willing to use alternate sweetening components instead of table sugar. If you are interested, check out this recipe by Diet & Nutrition expert Dr. Rohini Patil, Founder & CEO of Nutracy Lifestyle.
Even if people are aiming towards a healthier lifestyle, they may not be aware of what gluten is? So, Gluten is a protein found in wheat, barley, rye, spelt, Kamut, oats, and triticale, among other cereals. Gluten is responsible for the structure and chewy texture of many meals. Generally, because of their thicker crumb structure and complex flavours, gluten-free cakes commonly utilise ground almonds instead of flour, making them incredibly flexible. You don't need much more than ground nuts to add sweetness. The cake is gluten-free and grain-free, and it can easily be made dairy-free by substituting coconut oil for a tiny quantity of butter. Also, you can choose whatever dry fruits you wish as dried fruits has many benefits.
Healthy Christmas Cake Recipe
If you are wondering how to make a healthy cake, here is the recipe: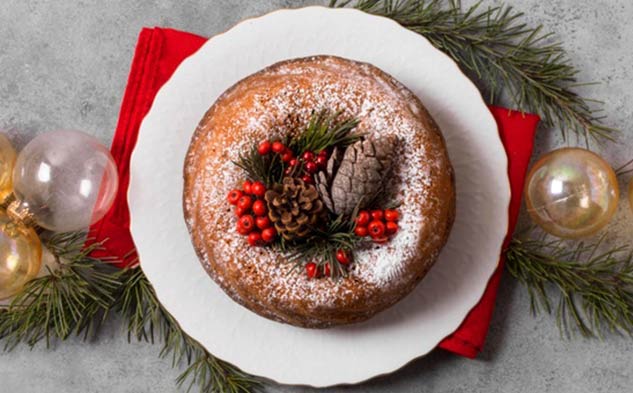 Ingredients Needed for Fruit cake Recipe
500 grams mixed dried fruits
75 grams walnuts (3/4 cup)*
1 orange
125 grams almond flour/meal (1 1/4 cups)
67 grams coconut flour (1/2 cup)
1/2 tsp bicarb soda
1/2 tsp salt
3 tsp mixed spice *
1 tsp ground cinnamon
5 eggs
50 grams butter or coconut oil, melted (1/4 cup)
1 tbsp vanilla extract
60 mL amaretto or other liqueur of choice (optional) – if you don't use this we recommend adding an extra 60mL of orange juice instead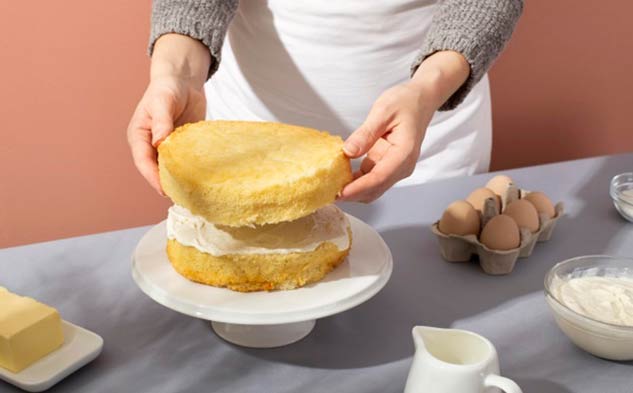 Step-By-Step Method
Here is how to make tasty christmas cake at home:
Soak the fruit first. Fill your kettle with water and set it to boil while you gather all of the dry fruit into a big mixing dish. If you're using larger fruits, such as dates or apricots, cut them up beforehand. Allow the fruit to soften in the boiling water for 10 to 15 minutes before draining and allowing to cool to room temperature.
Preheat the oven to 150 degrees Celsius. Line the base and sides of a 20 cm cake tin (ideally spingform) with baking paper.
In a large mixing bowl, combine the almond flour, coconut flour, bicarb, salt, mixed spice, and cinnamon. Add the zest and walnuts to the bowl after zesting and roughly chopping the orange. Keep the orange in your possession.
Whisk together the eggs, melted butter (or coconut oil), vanilla, and amaretto (or extra orange juice if not using liqueur) in a separate bowl. Squeeze the orange juice in (it doesn't matter if some pulp gets in).
Make a well in the centre of the dry ingredients and slowly pour in the wet mixture, stirring constantly (coconut flour absorbs a lot of liquid, so it's best to add it slowly). You should have a thick batter that resembles a moist crumbly dough.
Make sure the soaking fruit is completely dry before adding it to the cake batter. With a spoon, fold it in until it is uniformly distributed.
Scoop the cake batter into the prepared baking pan and level the top with your fingertips or the back of a spoon until no gaps remain and the surface is smooth.
Bake for 60–70 minutes, or until the top is nicely browned and the centre is firm to the touch.
If you're going to glaze the cake, do it right away while it's still hot, using a pastry brush to apply your glaze of choice. If you want to use a lot of it and really soak the cake, poke a few holes in it and then drizzle it over it. To make the glaze I mentioned above, simply heat the honey until it's very runny, then combine it with the amaretto and brush it over the top of the cake.
Allow the cake to cool in the tin for 30 minutes before transferring to a wire rack to cool completely. (Keep refrigerated for up to a week, or freeze for extended storage.)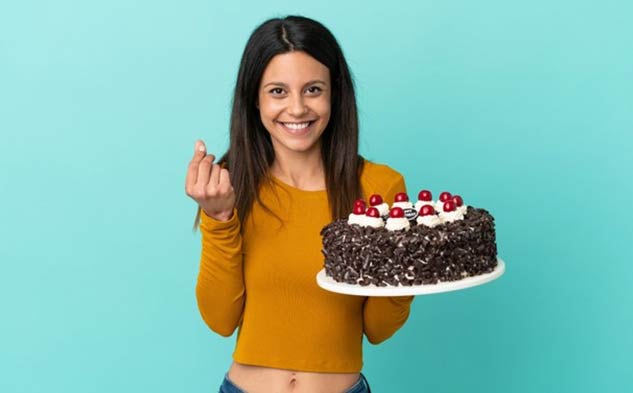 Things to keep in mind while making the cake
If you can't find mixed spice, substitute 1 tsp cinnamon, 1 tsp allspice, 1/2 tsp nutmeg, and 1/2 tsp ginger for the 3 tsp mixed spice.
Instead of walnuts, pecans can be used in the cake. I also like to use a blend of walnuts and pistachios in the cake because it tastes great and looks great.
The dried fruit in this cake makes it naturally sweet, but you may boost the sweetness by adding a few tablespoons of maple syrup or honey to the batter.
Finally, please WEIGH the ingredients if at all possible when creating this cake. If you're using a cup to measure the flour, put it in loosely rather than pressing it into the cup. If you add more than you need, the cake will be excessively dry, especially if you use too much coconut flour, which has a very dry texture and absorbs a lot of moisture.
Image credits- freepik