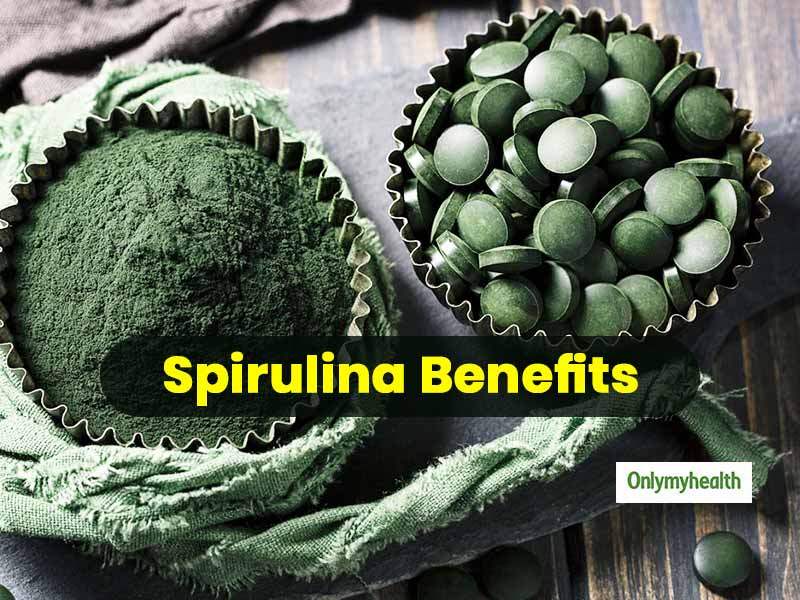 Wondering what spirulina is? Read below to know all about this wonder food item for a healthy living
Spirulina can be categorised as cyanobacteria or blue-green algae. It is a globally accepted food supplement with high nutrient scale. It is a microalga, which is grown or harvested in alkaline water bodies. It has been in use by the human civilisations from centuries, but in the present context, it has gained a lot of eyes on it. Ancient civilisations of Mexico and Spain had used spirulina extensively.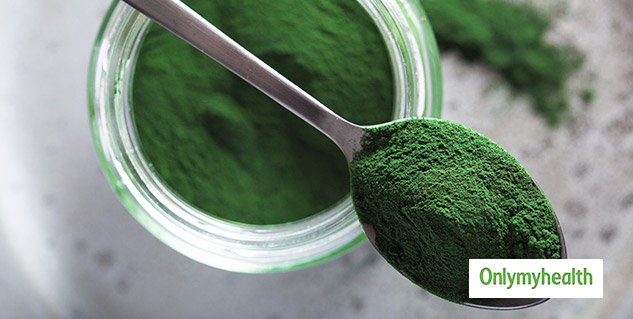 People add spirulina powder in ice creams, shakes, smoothies, etc. All it does is to do wonders by exceptionally accelerating the nutritional value of that particular food product. Spirulina is popularly known as astronaut's food. It is called so because it is consumed by astronauts whenever they travel to outer space. Having a high degree of protein content within a few grams of spirulina, this property makes it a must for healthy living.
Also Read: Honey For Winter Season: Go Organic This Season For A Healthy Body And Glowing Skin
HOW IS SPIRULINA HEALTHY
Following are some health aspects of Spirulina:
Full of nutrients: Spirulina is full of proteins and vitamins. It has vitamin B1, vitaminB2, vitamin B3, copper and iron.
It is a powerful antioxidant with anti-inflammatory properties: Spirulina has antioxidant properties due to the pigment phycocyanin present in it.
Controls bad cholesterol: Apart from just being a food supplement, spirulina is also used by patients suffering from heart diseases and diabetes.
Can cure cancer: Spirulina has abundant nutrient benefits; therefore, scientists think that this could also be used to cure cancer.
Controls blood sugar: Doctors prescribe spirulina as a food supplement to patients who have diabetes.
Induces Haemoglobin production: the patients of anaemia can also consume spirulina. It increases the production of RBC (red blood cells) and therefore, haemoglobin level increases.
QUANTITY MATTERS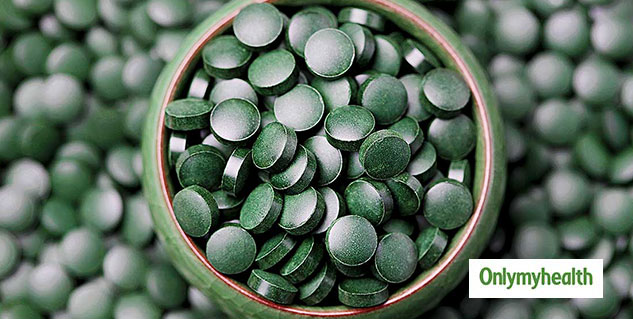 The quantity of spirulina one should take ideally is 3 gram or 1 teaspoon daily as powder. But if someone is taking it through tablets, one tablet of 500 mg would do the work. Consuming spirulina in large quantities can make your gut gassy. Also, everything takes time, and so does spirulina. Instant results should not be excepted. It works from inside. Once you start consuming it regularly, you'll start feeling more energetic and lively.
Also Read: Polyphenol Food Sources: Become Healthier By Taking A Polyphenol-Rich Diet
SIDE EFFECTS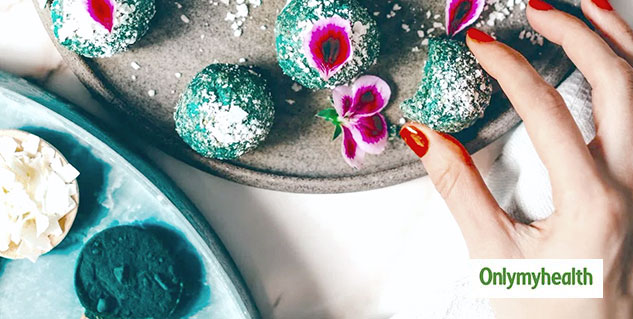 Apart from benefits, excess of spirulina can have specific side effects too:
Can have some toxins: As spirulina is an algae, which grows on the surface of a water body, it may be contaminated by harmful particles. This way, it could even do more harm as compared to be of any good.
Retardate the blood clotting process: Spirulina is found to have an anticoagulant effect. This could result in blood thinning and hindrance in the wound healing process.
Allergen: Spirulina can be allergic as well. Many people all over the globe have reported that they are allergic to spirulina though the scientists have not confirmed any allergic properties.
Read more articles on Healthy Diet