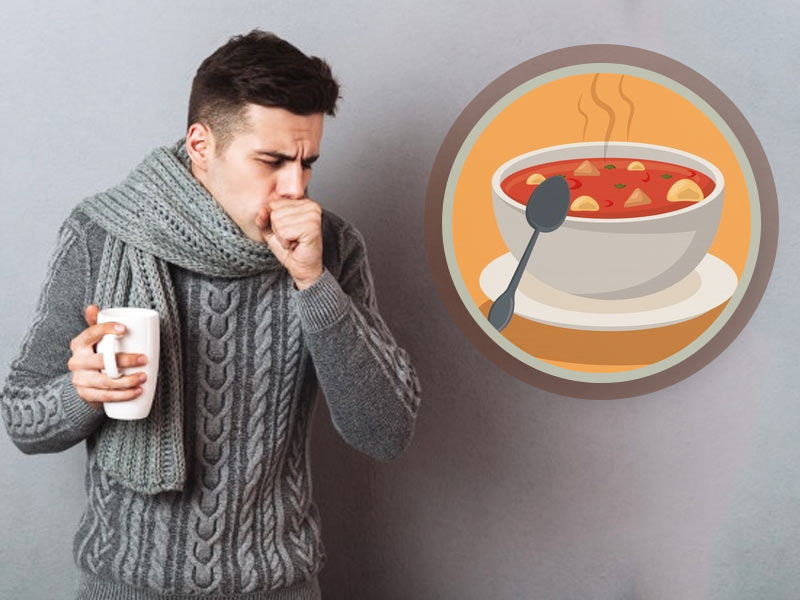 Common cold is one of the common problems when the season changes especially during summer to winter transition. The abrupt highs and lows in temperature along with unpredictable rain showers can take a toll on your health. It is very important to tackle common cold as soon as you notice initial symptoms including sneezing and wheezing. You must take steps to strengthen your body's immune system to fight off the virus and bacteria and what is better than good food to boost your immunity. Consuming fresh, nutritious and hot foods such as soups and other warm liquids can not only treat the symptoms of common cold instantly but also boost the defence mechanism of the body. In this article, we have included 3 soup recipes that are exceptionally good to combat common cold. Make these at home to reap more benefits.
Hot and Sour Soup
Ingredients:
Cabbage
Carrots
Bamboo shoots
Bean sprouts
Spring onions
Soy sauce
Vinegar
Salt
Cornflour
Black pepper powder
Vegetable stock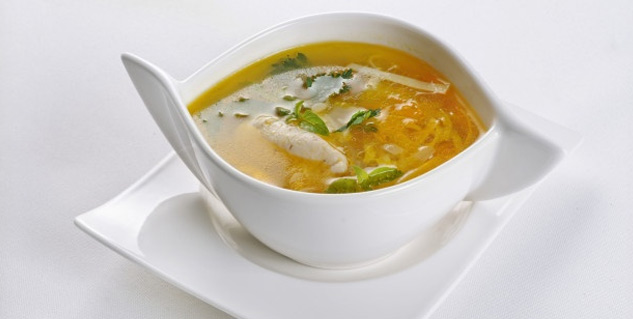 Method:
To make this soup, finely chop all the vegetables mentioned in the ingredients section.
Heat the vegetable stock in a pan and add the chopped vegetables
Bring them to a boil and then add soy sauce, salt and pepper.
Dilute some cornflour in a cup with some water.
When the stock starts to boil, add cornflour solution to thicken the soup.
Stir it continuously so that no lumps are formed.
Remove the soup from the heat and add vinegar to it.
Your hot and sour vegetable soup is ready. Drink it to reap the benefits.
Also Read: Try These Almond Soup Recipes To Keep Yourself Fit And Healthy
Minestrone soup
Ingredients Needed:
Carrot
Cabbage
Leeks
Celery
Zucchini
Onion
Garlic
Green peas and beans
Oregano, Rosemary and other herbs
Spaghetti
Basil
Tomato puree
Black pepper
Salt to taste
Method:
To make this soup, wash and cut all the vegetables.
Add olive oil or butter in a pan and heat it.
Add chopped onion and garlic to it and fry till they are lightly roasted.
Now add all the vegetables and stir fry for two minutes.
Add vegetable stock(or water if you don't have vegetable stock), tomato puree and stir.
Add black pepper powder and salt as per your taste.
Pour your soup into a bowl and drink hot.
Fish soup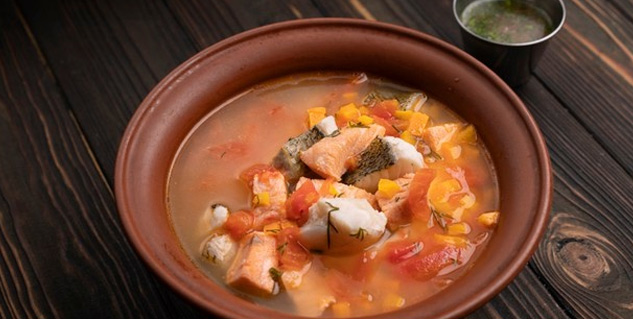 Ingredients Required:
Fish pieces
Lemon juice
Mustard paste
Turmeric
Curd or yogurt
Mustard oil
Banana leaves
Black pepper powder
Salt as per taste
Method
To make this fish soup, you first need to prepare the fish by cleaning it thoroughly and applying salt and lemon juice to it.
Now prepare marination by mixing all the ingredients in a bowl.
Now, marinate the fish by applying this mixture properly.
Take a banana leaf and keep marinated fish to it and wrap it.
Put these in a steamer and steam for 15-20 minutes.
Now, take out the fish and remove all the thorns from it.
In a pan, add water and fish.
Cook it until it becomes soupy consistency.
Add salt and black pepper as per taste and drink hot.
These are three unconventional soup recipes that can act instantly in reducing symptoms of common cold. You would feel relieved after consuming these soups.
Read More Articles in Healthy Diet
All Images Credits- freepik.com