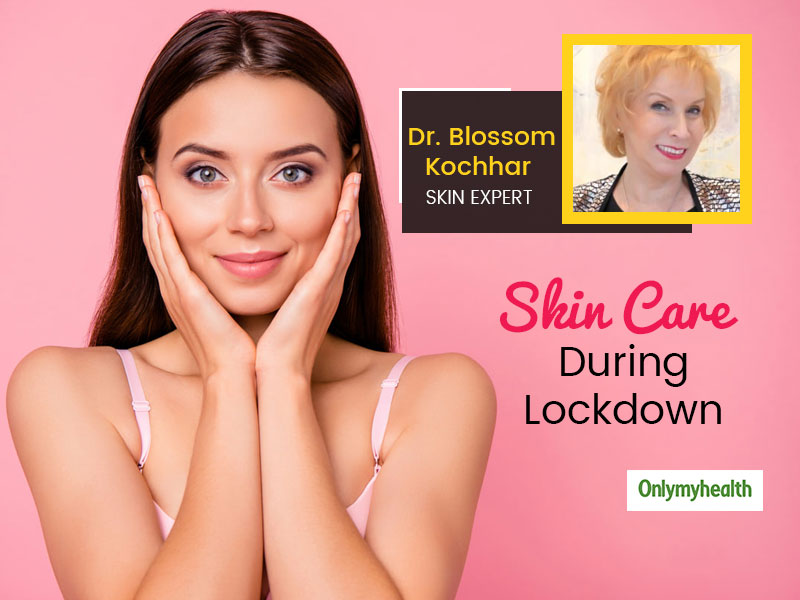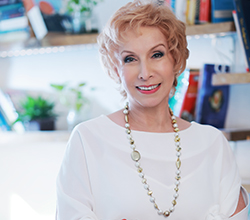 Skin Care
Reviewed by: Blossam Kochhar, Aromatherapy
Published at: May 15, 2020
Written by: Chanchal Sengar
Lockdown has put brakes at our normal life but you must not stop taking care of your skin all this while. Even if the salons are closed, you must do everything possible to groom yourself at home. Dr. Blossom Kochhar, an eminent skin specialist and founder of Aroma Magic connected with OnlyMyHealth to talk about how to care for your skin and hair during the lockdown. From skincare advice to hair hacks to facial exercises, there are a lot of takeaways that you must utilize.
Grooming Is Important Even In Lockdown
For a woman, grooming is much more than just looking good and presentable. Grooming ignites confidence and boosts the mood. When you feel low and grumpy, just put on some makeup and it will instantly boost up your mood. Not feeling good? Put on a good red lipstick. Summers are for bright colors.
Even in lockdown when you have nowhere to go, being groomed helps in mental health. Of all that's happening around, when you look yourself in the mirror, it decides your mood. Therefore, grooming is a must no matter what.
Hair Care during lockdown
Most complaints regarding hair care are of hair fall. Since you cannot seek professional advice at this time, you must look out for natural remedies. Dr. Kochhar believes that our kitchen is a natural laboratory with wonderful things for perusal.
Also Read: Treat Hair Dryness With DIY Avocado Hair Masks
Take coconut milk, add some lemon juice and massage your scalp with this mix. Keep this for 1-2 hours and then shampoo your hair. This would work wonders for hair fall condition.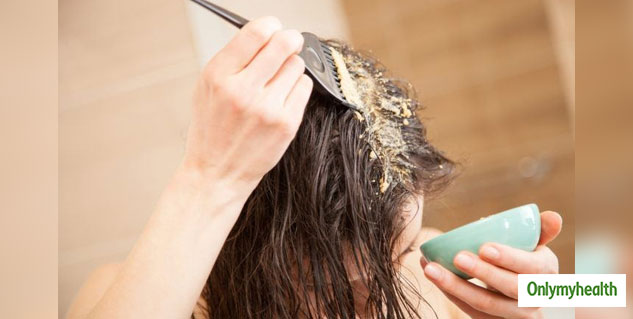 In a bowl, add castor oil, olive oil, some peppercorns and a garlic clove. Heat them and strain the oil. Transfer this in a container and use it. Massaging hair with this oil would bring the natural shine and luster.
Grandmother's Secret Recipe for Gray Hair
This is not an external or topical remedy but a recipe that you are required to eat daily to prevent hair graying. For that, grind curry leaves and garlic to form a chutney. You may add lemon juice and salt for taste. Eat one teaspoon of this chutney daily to prevent gray hair.
Expert Tip: To hide your gray or white roots instantly, you can apply a coat of mascara and there you go! They won't show until you wash them.
Also Read: Make Organic Shea Butter Eye Cream At Home
Eye Care
Since most of us are working from home on the laptops for the most time, it puts a strain on the eyes and also causes dark circles. For that, Dr. Kochhar has an amazing home remedy. Apply yogurt around the eyes and massage it. Take two slices of the potatoes and place them on your eyes. This helps in lightening the dark circles.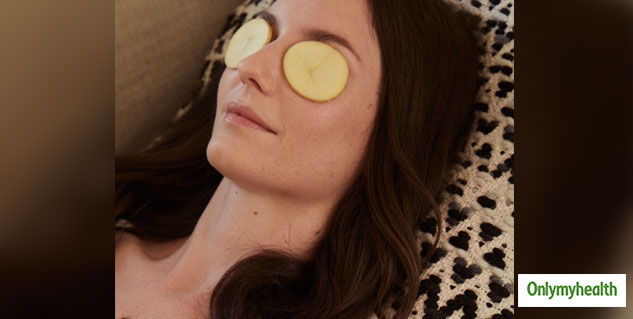 Homemade Scrub
Blackheads and whiteheads are something that we believe is not easy to remove at home. But Dr. Kochhar has an amazing homemade trick for that.
Take yogurt, rice flour, black salt and lemon juice. Mix these up and apply on your face. After it is dried, scrub it off. This would not only exfoliate the dead skin cells layer but also removes blackheads.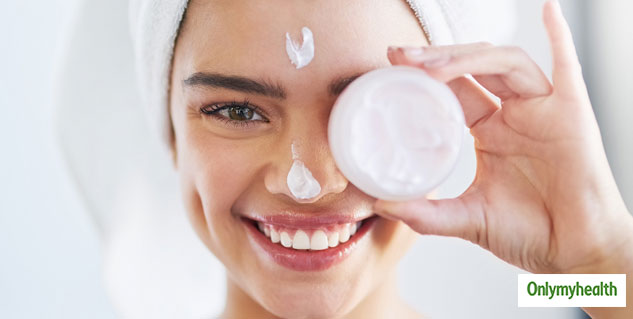 Apply a toner and moisturizer after that to see your skin glow naturally.
Read More in Skin Care