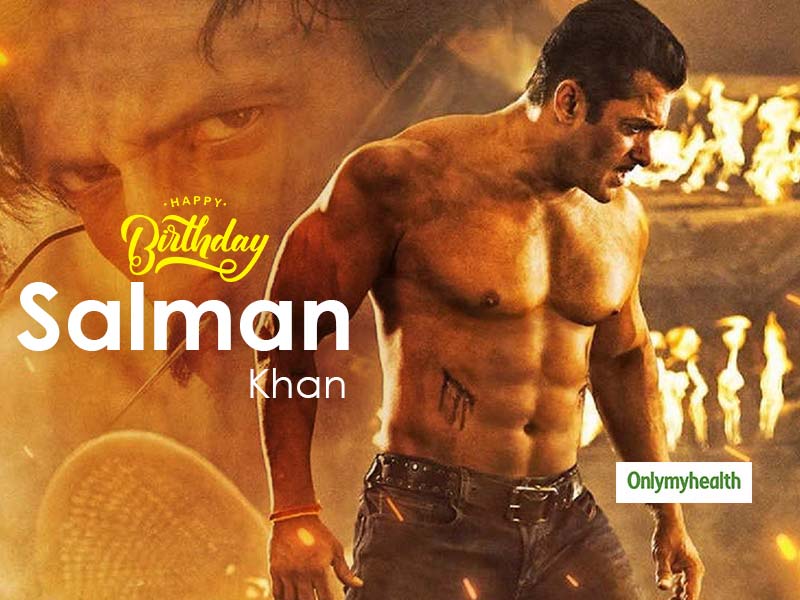 The Bigg Boss anchor never fails to impress his fans. For his latest Dabangg 3, here how he got those perfect abs
Happy Birthday, Salman Khan: We all love to watch the Dabangg star in every Bigg Boss episode and also in the movies. He celebrates his birthday on December 27 but likes to keep everything low key. A humanitarian by heart and a true entertainer, his recent Dabangg 3 in no time has already crossed the 100 crore marker and continues to be houseful. What makes this film even more special is how the star surprised his fans by sporting 6 pack abs. We all know how the nation wants to know the secret behind Salman Khan's 6 pack abs. Speaking to MensXP, celebrity personal trainer and expert Rakesh Udiyar, who has been with Salman for more than 10 years now, spill the beans on how he got those perfect abs for the film:
Also Read: Salman Khan Workout, Training, Diet and Fitness Routine: Know how Salman keeps himself fit
Rakesh Says... About His Workout
No matter where Salman is, Rakesh told how he always manages to eat only home-cooked food and despite having a hectic schedule is pretty much serious about his plans. Even when not exercising, he continually has 4 pack abs. The actor himself knows so much about fitness that no one can mess with him. For Dabangg 3, his workout had to be completely changed, and he did follow everything to the last core for maximum results.
View this post on Instagram
His workout routine is all about discipline. He never skips meals nor exercise sessions. If not in the day, he works out in the night. He did the heavy lifting, kickboxing, volume and bodyweight training. Post lunch, he did slow cardio exercises like squats, pushups, lunges, etc. He also took occasional walks and jogging sessions. He always says that fitness has no shortcuts and ego should be kept aside while exercising. Rakesh mentions how he said that watching others lift heavier weights and envying won't reap any benefits. Overall, his body is 30 years of complete fitness and hard work.
View this post on Instagram
Also Read: Sonam Kapoor's Workout, Diet and Fitness: Here's How Sonam Shed Weight Despite Having Diabetes
Rakesh Shares His Diet Secrets
Despite a busy routine, Salman has always made sure that meals are still on time. Even on shoots, he has meals coming from home. During this time when the star was busy making abs, the following diet helped him achieve results:
Oats and egg whites for the breakfast
Dry snacks and fruits for in-between munching
Fish/chicken for the lunch
Brown rice, fish and salad for dinner
Most of all, everything he had in his dabbas was home-cooked by his mother, which he loved. Salman was also famous for treating everyone on the sets for the food he always bought for others.
Read more articles on Exercise & Fitness