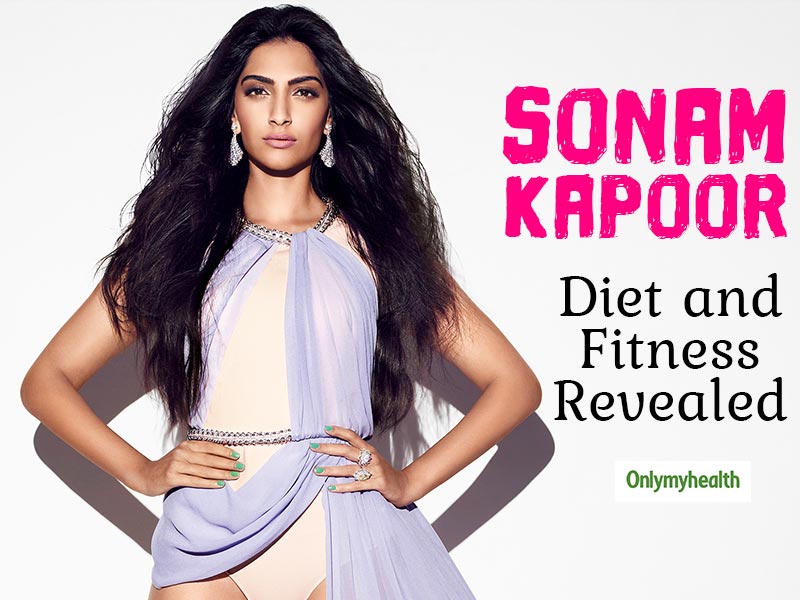 In love with the stylish Diva Sonam Kapoor? Do you know the level of hard work and efforts she has put in to lose almost 36kgs to look stunning, read the inspiring details...
Every time Sonam Kapoor steps out, she stuns everyone with her fabulous and unique looks. She is considered to be the most stylish diva of Bollywood. She is admired by many for her beauty and fitness. But things were never too easy for her. Being a star kid doesn't mean a bed of flowers. Her determination made her stand where she is today. She was diagnosed with diabetes and also with PCOD at a very tender age. However, she never lost hope and changed her life and health completely.
Sonam Kapoor, in an interview, told, " I was overweight ever since I was 12. By the age of 15, I had put on so much more weight, and by the age of 19, I was 90 kilos. I was diabetic, I had PCOD, and I had every weight-related issue I could have had. I was abnormally unfit and suffered from a lot of diseases when I was fat."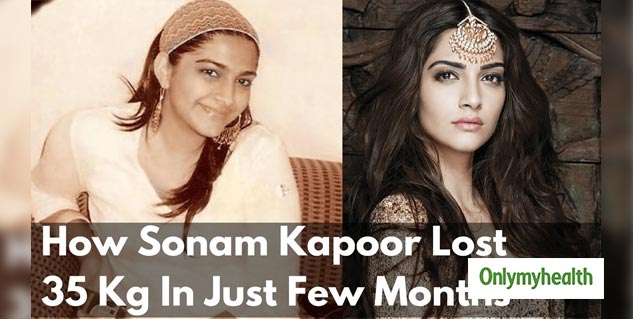 Things changed after she was offered a role in a Bollywood movie Saawariya, and she was advised to lose weight to get into the right shape. Director Sanjay Leela Bhansali's encouragement, made her take a step ahead and it took her almost two years to shed all the extra pounds and become fit. During the interview, she also reveals, "I did yoga for about three hours every day and followed a strict diet plan. "
Also Read: Kiara Advani's Fitness Workout Regime, Diet Secrets and Skincare Routine
Sonam Kapoor's workout routine: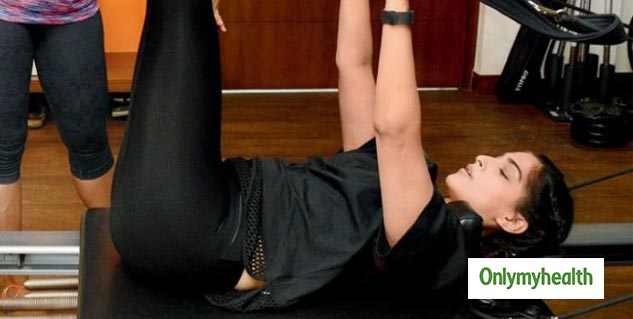 Sonam Kapoor does a mix of various weightlifting and pilates every day. Today, even after shedding all those extra kilos, she follows the same rigorous workout. She uses different weightlifting training to keep herself motivated and flexible. This has also helped her increase strength, and pilates to increase flexibility, concentration, and balance while maintaining long and lean muscles, which earlier helped Sonam lose inches. Sonam owes her stamina to cardio, which she does three times per week for 60-75 minutes in the evenings. She practices dance exercises twice in a week. Practice power yoga every alternate day. Whenever free, she likes swimming and plays squash.
Sonam Kapoor's Diet plan:
The fame of 'Neerja' movie, Sonam followed a rigorous diet plan to lose weight. She left all that she loved like chocolates, chips and other fried food during her intense weight loss time. She started with her focus on moderating the diet.
She starts her day with a glass of warm water followed by a honey and lemon mixed in a glass of warm water.
Breakfast: A seasonal fruit, egg white omelette with toast and warm water. For a change, she sometimes includes poha, upma or idli.
A protein shake makes up her mid-morning snack post workout.
Lunch: Heaviest meal for her is lunch, which comprising of grilled chicken, curd, fruit and any seasonal veggies with multigrain chapattis made of bajra, bran or jwar.
Some nuts and fruits for the evening snack
Dinner: She prefers a veg or chicken sandwich with a green salad. Sometimes, grilled fish cooked in Spartan gravy for a change.
A glass of soya milk or protein shake was her type if she still feels hungry.
Besides all this, She has multivitamins, drinks a glass of coconut water. She avoids red meat and excess salt and sugar in her diet.
Also Read: Alia Bhatt's Weight Loss of 16 Kgs in 3 Months: Get Inspired from Her Workout and Diet Regime
Sonam's Skin Care Secret:
For smooth and perfect skin, Sonam explained that she does Exfoliation, sunblock and moisturisation. She uses an undereye cream, cleansers and masks for the excellent skin. She also mentioned using a good concealer as she has hyperpigmentation. Also, before going to bed, removing makeup and applying moisturiser is her daily routine accompanied by drinking a lot of water. Being a star kid, her efforts have made her the style diva. Her battle with weight and then her motivation toward fitness give inspiration to a lot of people.
Read more articles on Exercise and Fitness