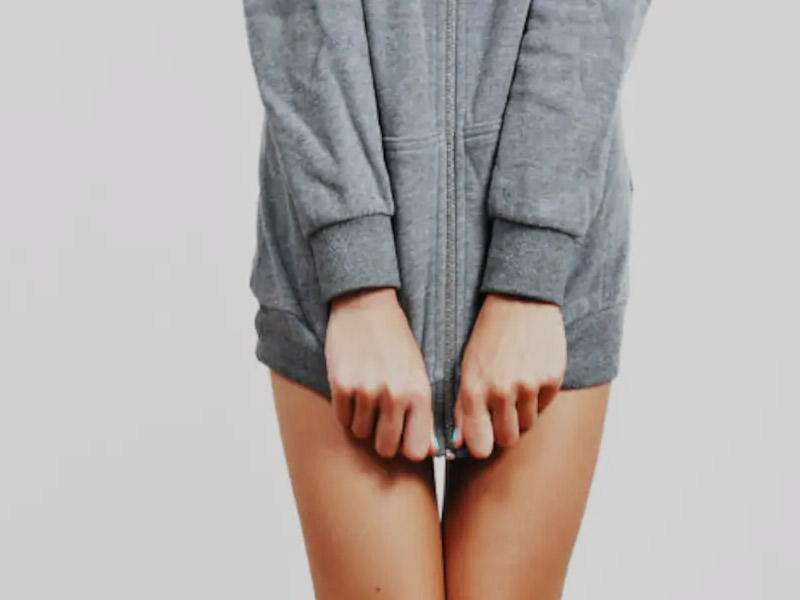 Skin darkening in the inner thigh region can be experienced by anyone regardless of their skin color. There can be various reasons due to which one can get dark inner thighs. Although melanin is something that needs to be blamed for this hyperpigmentation and discoloration of thighs, it can also be caused due to various other factors like hormonal imbalance, chafing, dry skin, diabetes and sun exposure. If you are someone who wants to get rid of those dark inner thighs we have got your back. Try out these 5 simple home remedies to get rid of dark inner thighs.
#1. Oatmeal And Yogurt
Who knew that a healthy breakfast can actually be used as a skin care ingredient as well? Oatmeal is not just something that comes with plenty of health benefits but can do wonders to your skin too. A gentle exfoliant that can be used to treat skin conditions like eczema and other inflammatory diseases. Oatmeal helps to get rid of dead skin cells, debris and dust from your skin by providing a gentle exfoliation.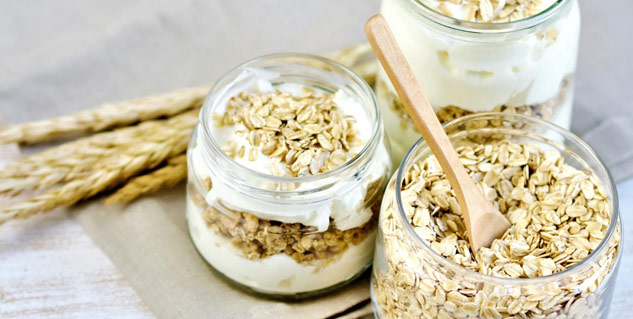 Image Credits- Live About
When combined with the goodness of yogurt, oats can do wonders to the skin. As yogurt is rich in lactic acid, it is very helpful in improving skin health.
Here's how you can prepare a simple oatmeal and yogurt scrub-
In a bowl take 3 tablespoons of oatmeal and add equal amounts of yogurt to it.
Mix the ingredients well in order to prepare a paste.
Apply this paste on the affected area and scrub gently.
Scrub it for a couple of minutes and then rinse off with plain water.
Also Read: Oats Vs Daliya: Which One Is Better?
#2. Potatoes
Ever thought that the potatoes which you love to eat in the form of fries can help you get rid of those dark thighs? Well potatoes are known to be versatile and can actually be useful when it comes to solving the skin care vows. The presence of an enzyme called catecholase in potatoes helps to get rid of dark spots and lighten the skin. This skin bleaching enzyme can not just get rid of dark inner thighs but is also effective in reducing the appearance of freckles, melasma and sunspots.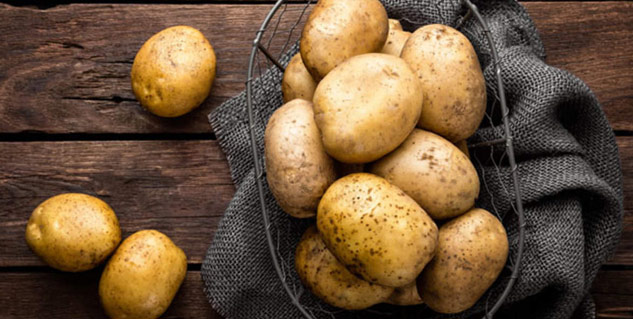 Image Credits- Economic Times
Follow these steps to get rid of inner thighs with potatoes
Take a potato and cut it into thin slices
Gently rub these potato slices on the affected area for 15 minutes.
Wash with plain water.
#3. Lemon Juice And Coconut Oil
When life gives you lemons, use it to lighten the dark inner thighs. Packed with the goodness of Vitamin C lemons help to lighten the skin tone and get rid of hyperpigmentation. Lemon consists of citric acid which helps in breaking down the dead skin cells. Due to its bleaching properties lemon helps to remove tan and helps in skin whitening. On the other hand coconut oil helps to moisturize the skin and make it soft and supple.
Try this DIY pack to get rid of inner thighs-
Take a bowl and squeeze half of the lemon.
Add a few tablespoons of coconut oil to the bowl.
Mix this well.
Dip a cotton ball into this mixture and apply it on the affected area.
Rub it on for about 10 minutes.
Rinse this mixture off with some plain water.
#4. Aloe Vera
A magical plant that is known for its various skin and hair benefits. Aloe is an ingredient which has taken over the beauty industry. Let it be masks, creams, gels, face wash, shampoo, conditioners you can find aloe vera in any of these. Aloe helps to soothe the irritated and inflamed skin due to the presence of aloin in it. Aloin helps in skin lightening and also has the potential to treat chafed skin.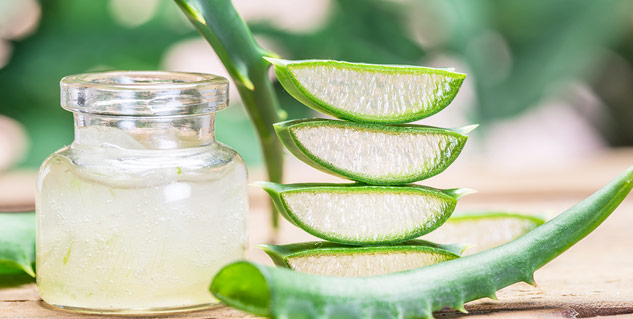 Image Credits- EMediHealth
Here's how you can use aloe vera gel to treat dark inner thighs.
Take an aloe leaf and slice it half with a knife.
Scoop out the gel with the help of a spoon.
Apply this gel on the affected area and massage it for about 10 minutes.
Rinse it off with some cold water.
#5. Sugar
An ingredient which helps to satisfy your sweet tooth and is used in a variety of food items can be beneficial for your skin too. Sugar is an excellent exfoliator which helps to get rid of debris, dirt, dust and dead skin cells from the skin's surface. As dark inner thighs can be caused due to the buildup of all these particles on the skin, exfoliating gently with a sugar scrub can help you to get rid of it.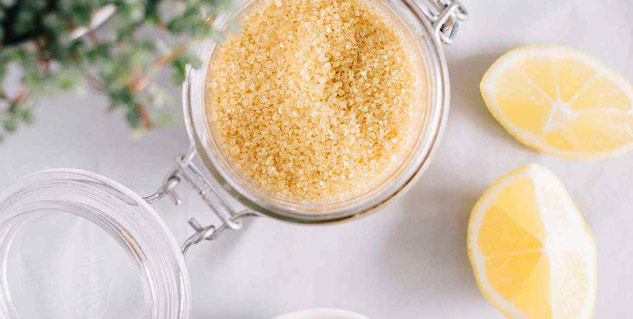 Image Credits- Miss Wish
Also Read: Replace Sugar With These 6 Natural Sweeteners
Follow these simple steps to prepare a sugar scrub for inner thighs-
In a bowl take a teaspoon of sugar, a teaspoon of honey and juice from half a lemon.
Mix all the ingredients together.
Gently scrub this mixture on the affected area.
Rinse it with some plain water.
Try out these simple DIY home remedies prepared with ingredients which can be easily found at home. Use these recipes regularly to get rid of dark inner thighs. Before using these remedies make sure that you are not allergic to any of the ingredients being used in them.
Read more articles in Home Remedies