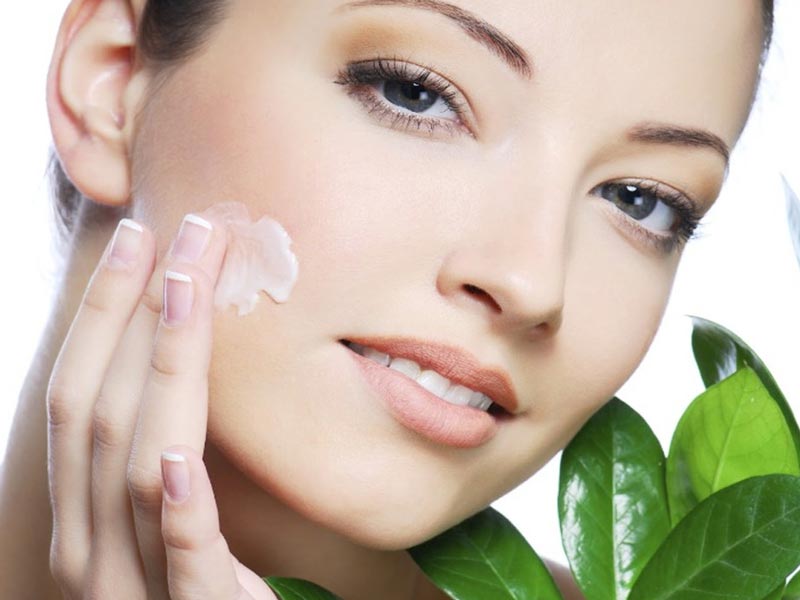 We are susceptible to more skin and hair care issues in the rainy season. Along with the light drizzling, this weather makes our skin prone to allergies, infections, itchiness and humidity problems. It is important to take care of your beauty routine in every season, especially monsoon. Using a soap-free cleanser, exfoliating regularly and not missing out on using the toner are some things that you need to take care about. In fact, there are several home remedies that can help you in fighting monsoon skin care problems. Many experts also suggest you to take extra care of your skin and hair in this season due to the increasing humidity. Keep reading to know about some simple and amazing monsoon skin care tips for glowing and healthy skin.
Monsoon skin care tips
Maintaining a healthy skin does not mean that you have to keep washing your face throughout the day. There are a number of season specific tips that one needs to keep in mind when it comes to beauty care routines. Therefore, here are 6 useful monsoon skin care tips:
1. Tone the skin
Toning your skin is one of the most important monsoon skin care tips that you should surely follow. We might face sweat and humidity a lot in this season and it can cause the skin pores to open up. Using a toner after cleaning can help in reducing or closing the open pores. You can choose to buy an alcohol-free toner that contains antioxidant ingredients such as green tea and glycolic acid that helps in tightening the skin, reducing acne and removing dead skin cells.
2. Exfoliation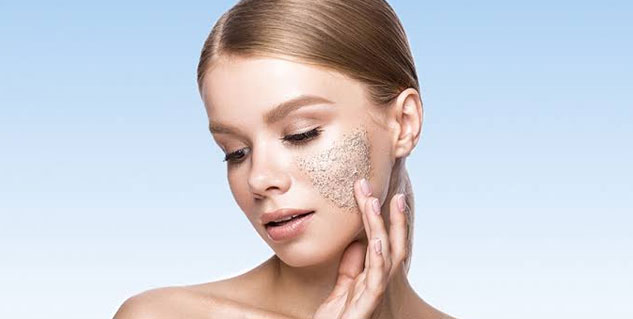 Exfoliation should be a regular practice during monsoon. It can help in getting rid of skin pores and dead skin cells. There are several scrubs available in the market and you can use natural ingredients like sugar and coffee as well. It is also beneficial in flushing out toxins from your skin. You can exfoliate your face and the whole body too, and make sure to do it after cleansing. Massaging with an exfoliator gently for atleast 15-20 minutes daily can help in maintaining the glow on your skin in this season.
3. Sheet mask
There are many sheet masks available in the market that can help in locking the moisture in your skin. In fact, you can make your own DIY face mask for monsoon. It is best to lock the moisture using a mask. Due to humidity in this season, there is too much oil on the skin, which can be absorbed naturally using a clay mask once or twice a week. You can choose to go for a tea tree or green tea extract mask along with little exfoliation to remove dead skin cells and extra particles from the open pores.
Also read: Essential Skin Care Tips For Monsoon
4. Drink plenty of water
Drink plenty of water throughout the day and do not leave your body and skin dehydrated. Hydration can help in fighting skin infections and in getting rid of the humidity. Drinking a lot of water everyday can help in flushing out the toxins from your body and can also prevent acne breakouts. During monsoon, it is essential to drink atleast 7-8 glasses of water daily.
5. Avoid makeup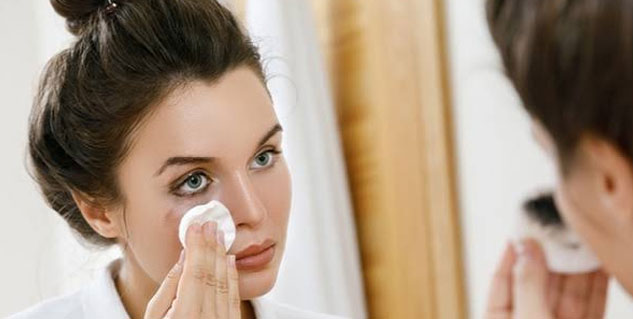 Another monsoon skin care tip is to avoid using making on face. It is important to avoid using any makeup and chemical based products on your skin. Always go for a less make-up look and even if you use any product, then prefer organic ones. This helps your pores in breathing properly. At max, you can apply a simple lip balm to moisturize and hydrate your lips.
Also read: Common monsoon skin problems and treatments
6. Use natural products
Use as much natural products as possible, including beneficial ingredients that are available at home such as coffee, turmeric, aloe vera and lemon. Products that are made up of these items promote healthy and glowing skin. Natural products can helo in fighting monsoon skin care problems effectively. Natural moisturizing is important in all the seasons but one should know about the quantity and number of times for application.
Read more articles on Skin care