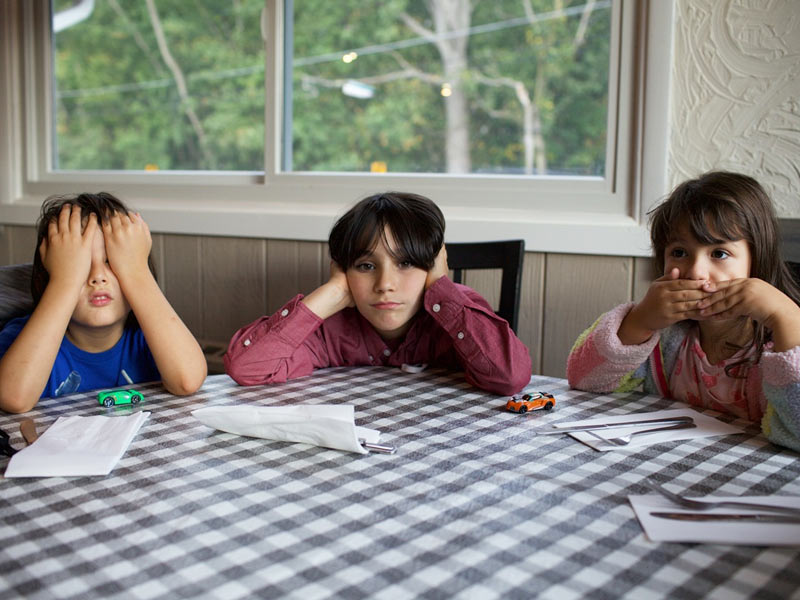 Coronavirus-induced lockdown in the ongoing second wave of the deadly infection has thrown life out of gear for most. Children and adolescents are among the worst affected mentally because of the lack of outdoor time in their routine and inability to physically meet their peers. It is natural especially for adolescents to feel the need for independence and freedom from parental authority which is difficult in pandemic times considering everyone is staying under a single roof 24/7. Young children are equally distressed or more as they need guidance by parents at every step. Extended and frequent lockdowns have affected everyone's routines with the lines between workspace, leisure time, play time, personal time blurring. Left with little choice, children are mostly glued to mobile, laptops and other screens. Increased screen time is proving to be problematic for kids though. In this ever expanding virtual world they sometime lose interest in reality and that's something which is troublesome for both kids and parents.
Before the pandemic time, on a regular day, kids were happily engaged as their days had the right mix of outdoors, school, connecting with friends and teachers, family time coupled with a bit of screen time. Holidays were the only time when kids had to be consciously engaged by parents in activities.
An article published in The Lancet Psychiatry journal confirms parent's worst fears as it explains how home confinement is leading to stress among adolescents.
"Coronavirus disease 2019 (COVID-19) might not be as lethal in children and adolescents as it is in adults, but it does cause a lot of psychological distress in this age group. Adolescents are experiencing acute and chronic stress because of parental anxiety, disruption of daily routines, increased family violence, and home confinement with little or no access to peers, teachers, or physical activity," says the article.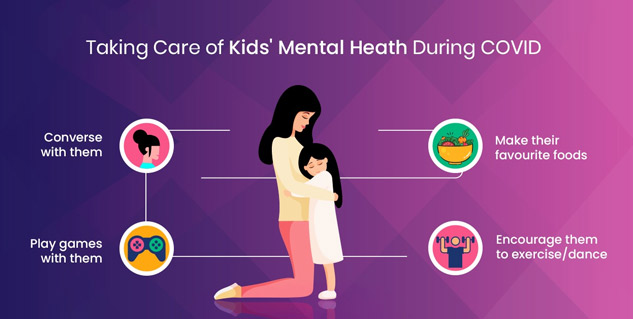 Rise In Behavioral Addictions Among Children And Adolescents
Dr. Monalisa Palit - Senior Consultant; Clinical Psychologist; Child & Adolescent Mental Health Issues at Vimhans Hospital, says there has been a massive increase in cases of behavioural problems and psychological issues in kids due to extended lockdown and it's primarily because of the unstructured day and lack of engaging activities.
"There are a lot of behavioural addictions which can be seen in children and adolescents in terms of screen time, social networking, and overuse of technology. This is basically happening because nowadays we are sitting at home with more or less about 15-16 hours of wake time," she says.
Dr. Palit says she asked a young patient who had come for counseling if he liked spending time on screen. His answer may not come as a surprise as he said he didn't like to look at the screen at all but picks it due to sheer boredom. The doctor says it's happening because parents are not able to structure the days properly for little and older kids.
"Sometimes they pick up the screen because it is convenient and thus makes it their default choice when nothing constructive is happening around them. Before the lockdown or the pandemic, half of their day would go in school, tuitions, extra-curricular activities etc. The reason we are not able to structure our days is because we have not learnt the alternative ways we can keep ourselves busy," says Dr. Palit.
Also Read: Is Your Child Stuck To Computer And Tablet Screens The Whole Day? These 5 Eye-Care Tips Can Help
Loneliness And Mood Swings In Children Due To Home Confinement
Social skills of children shape up during their formative years but due to the pandemic the loneliness and limited interaction is leading to mental health problems in children.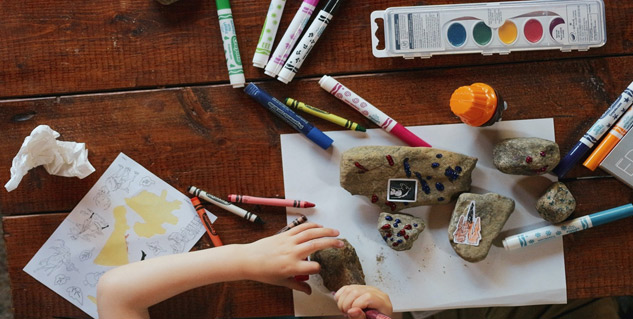 "Due to online schooling and the closure of playgrounds, children can only interact with their families and have given up on their social skills. Children end up being lonely, confused regarding the current pandemic situation, get stressed, panic, depressed, violent, and have constant mood swings. This has happened as children are unable to meet their friends, play with them or go out with their parents," says Dr. Rahul Kabra, Paediatrician Kohinoor Hospital, Mumbai.
How Children Are At Risk In Virtual World
Apart from impact on their emotional and mental wellness, loneliness could pose serious risks which might endanger a kid's safety or even lead to data breach and financial frauds.
Also Read: How To Establish Positive Parent-Teen Relationships? Take Tips
"Because many kids are not able to talk to anybody in real, they are making virtual friends that may put them at risk. The other day, I was dealing with a case of a 12-year old befriending a much older person because the kid just wanted to talk. The guy turned out to be a hacker. This kind of behavior is on rise these days and people may take advantage of children," says Dr. Palit.
Is Your Child Throwing Tantrums Of Late?
Like adults children and adolescents also get affected by negative news. And it is important for adults to notice any change in their behavior due to excess consumption of such news and take remedial measures.
"Nowadays, children have easy access to social media or news related to Covid and can read or hear some news that may cause emotional trauma in them. Your child may feel left out and can stop interacting with others. Many children will also become frustrated as they are unable to step out of the house. They may cry, yell or throw things as they want to go out and play. Some children who are stressed will also encounter difficulty while sleeping, not feeling like eating, and may become sad. Moreover, they may give up on their favorite activities they like," says Dr. Kabra.
When To Seek Psychological Help
"If there is disturbance in sleep, appetite, persistent mood swings, increase in irritability, that is the time you should seek psychological help," says Dr. Palit.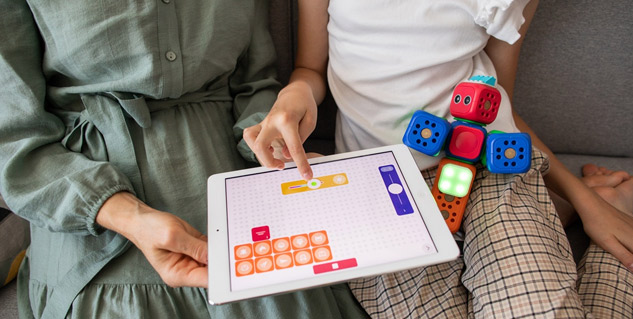 Psychological help can also be taken for overall mental well being even if there is no illness.
"Even if you don't have psychiatric illness, you can take professional help so that they are able to guide before it becomes a mental health issue," adds the doctor.
Tips To Deal With Mental Health Issues In Children By Dr. Monalisa Palit And Dr. Rahul Kabra
Make a proper routine and keep children constructively busy by designing creative activities. There are certain activities that kids can do when the parents are busy.
Educate your child about the pandemic via reliable and trustable sources. Monitor what your child views in a day. Limit his/her exposure to social media or television.
Spend some quality time with your children by playing with them at home. You can opt for indoor games likes chess, carom, scrabble, solving puzzles, reading books, exercise or listen to music. Doing so will make your children happy.
Do not scold them. Just comfort them by saying that things will be OKAY, and you are there to protect them and they need not worry.
Give your child some duty to perform and reward the child when he/she completes the task given by you.
Read More Articles on Tips For Parents