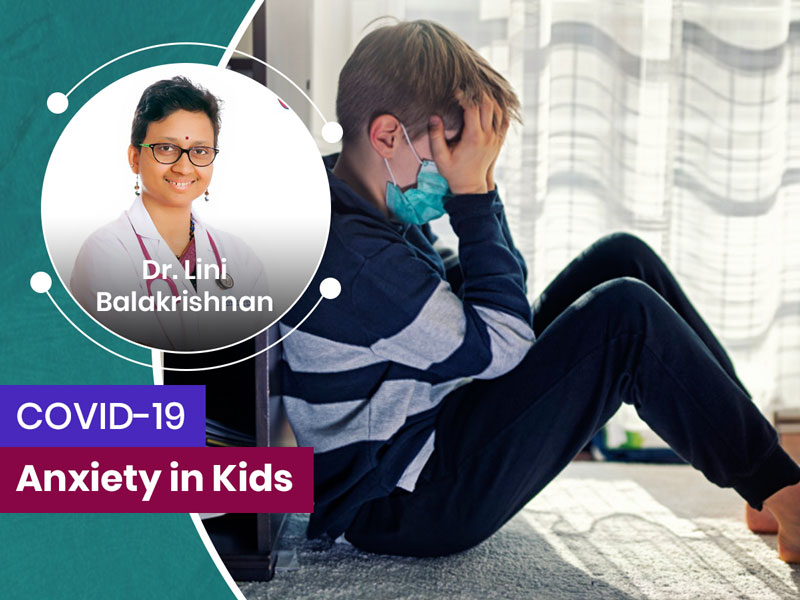 COVID-19 has had a ripple effect on our lives. There is constant update in the news about the virus and this tends to worry a lot of us. It is not easy dealing with something so serious as a pandemic. Especially the second wave has made us more stressed as most of us are dealing with the loss of family and friends. There is a new variant that has been found in India which is labelled as 'variant of concern' by the WHO. Children, specially are more scared this time witnessing the wrath of virus. Many children have lost their parent(s) and grandparents which have raised their anxiety levels. If you have also had an unfortunate incident with a close family member, your child must have gotten affected too. These days, children are becoming more anxious and most parents fail to identify the symptoms. Read this article to understand how this pandemic is triggering anxiety in children and what measures can parents take to tackle that.
Are Children also suffering from COVID-19 anxiety?
Dr. Lini Balakrishnan, Consultant Paediatrician, Motherhood Hospitals, Sarjapur, Bangalore says, "Children and young teenagers have had to deal with these dark times very early in their life. This tends to make a person more anxious about things. Challenging time in one's life can have long-term effects on them. Adults tend to forget that they have a sense of the world and have their fair share of experiences, but their children have not really had any experiences, to begin with. With so much happening around them, children might be inclined to feel that the world is a dangerous place for them. They might start thinking that their defence is only to be defensive or be furious. Stress, anxiety, and insecurity might start controlling their life."
How Stress/Anxiety Is Affecting Children?
It is normal to feel a certain amount of anxiety while you deal with the pandemic, but a high level of anxiety and stress can be a cause of concern. Increased levels of stress can cause a child to have:
Racing thoughts
Children may have anger outbursts or be teary
Might develop new fears
Trouble sleeping at night
May have no desire to eat, play or interact
Worsening of any underlying medical condition and inflames physical issues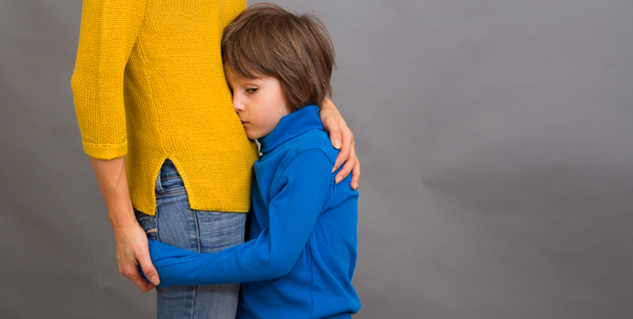 How is Coronavirus-led anxiety different from normal anxiety?
Anxiety can arise at any time but regular anxiety and coronavirus-led anxiety are different. Here are some points that you need to check:
If your child never showed anxiety symptoms before this pandemic
If your child gets irritated and sad upon hearing or watching covid-19 news
If your child doesn't leave your side even for a minute
If the kid fears going out(even it is for play)
If he/she breaks down more often or frequent episodes of meltdown
If the child asks disturbing questions related to covid
If the answer to all these questions is a yes, your child is dealing with COVID-19 anxiety. If you find out this in time, take immediate steps to tackle the problem. Scroll down to read how parents can tackle anxiety in children.
Also Read: COVID Can Also Cause Multi-Inflammatory Syndrome In Children
What can a parent do to help cope with their child's anxiety?
Every child reacts in a different manner according to their age and levels of anxiety. Some children may become overly attached while some might withdraw themselves from the parent. There is no one way to resolve your child's anxiety. As a parent, we should lead our child's way. What we can do is: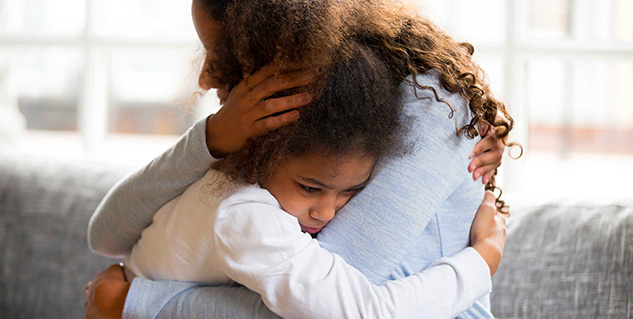 First and foremost, find ways to deal with your own emotions about the current situation, because children tend to pick up on the mood around who they are.
Acknowledge their feelings. One must never avoid such topics, as it tends to make the child feel even more anxious/insecure about what he/she is feeling.
Let them know that some things in their lives are out of their control. Teach them how to solve problems/situations that one can do something about.
Talk to them and try to find out what they know and answer some of their questions by providing reassuring facts
Decrease their screen time, because too much exposure to social media can be harmful
Encourage them to play, find out their interests and hobbies. Try spending more time with them.
Ensure that regular exercise and sleep requirements are met
Try to fix a routine for them as it might help them take their mind off other things. Help them find a balance between fun, relaxation, and productivity. If necessary, you can also pay a visit to a child phycologist- it might make the child's life a bit easy. These few tips might help your child in coping with the anxiety and stress of the pandemic.
Read More Articles in Children's Health