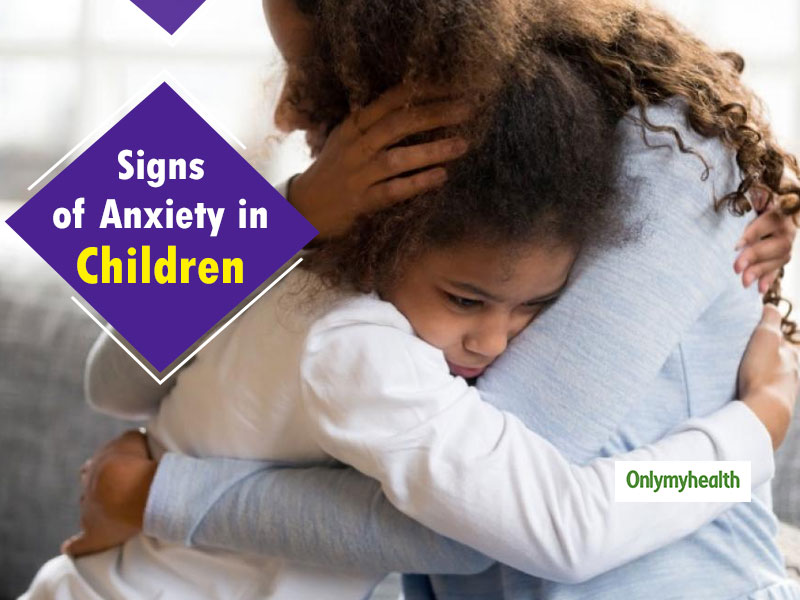 Children aren't always vocal about their problems so, parents need to be extra watchful towards them. It is very easy to spot anxiety in adults as they know what they're dealing with. But children themselves don't understand what they're going through. Which is why parents should observe kids' strange habits carefully as they might warn them of their kid's poor health. Here are 10 warning signs of anxiety in children.
1. Suddenly wants to sleep with you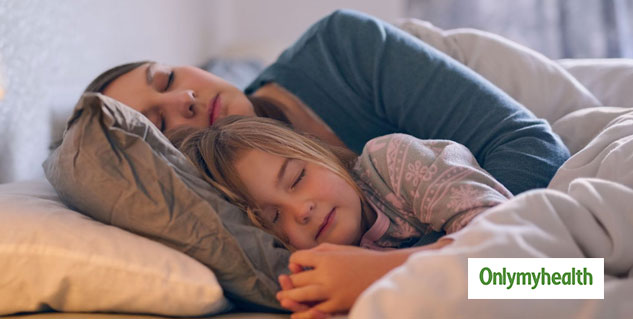 One of the most common symptoms of anxiety in children is their sudden urge to sleep with you. Just to cope with their anxiety, they might change their nighttime habits including sleeping with you.
2. Refuses to eat their most-loved foods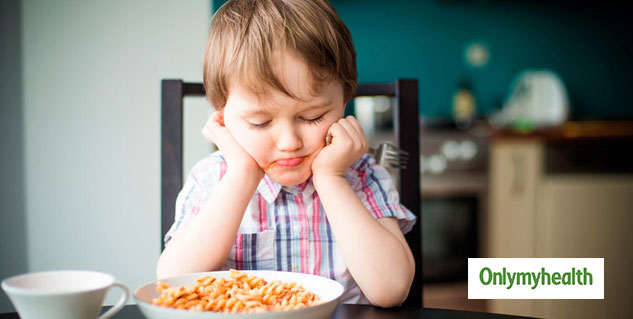 Children are very choosy about their food but what if your kid refuses to eat something he/she used to relish? This could be a sign of anxiety. A study suggests that change in eating habits and patterns is a serious symptom of anxiety in children.
3. Looks irritated all the time
Does your child's mood swing a lot? Is he/she gets irritated very easily? This might mean that they are feeling anxious. If you see this problem with your kid, make a friendly conversation with him, ask what's wrong and try to pacify them.
Also Read: Intense Mood Swings In Kids Can Be An Alarming Sign
4. Feels completely drained out after school
Though it is completely normal to feel tired and exhausted after school, if this occurs almost daily, it is something to worry about. A normal kid feels excited to go to school and if that's not the case with your child, it might indicate anxiousness in them.
5. Tries to please you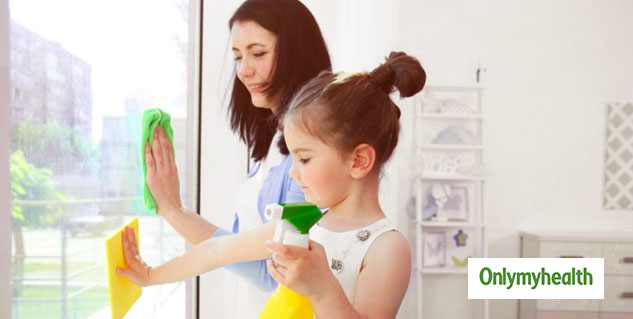 Anxiety makes a child people pleaser. He/she will try to please you by helping you with household chores or by showing active participation in other activities that might bring them appreciation. This is due to the fear of rejection that they generally develop during anxiety.
6. Distances from their close friends
A depressed child doesn't like being around people, not even their best friends. They like to stay alone preferably at home depressed all the time. In such a case, you must push your kid to go out and take part in activities.
Also Read: 7 Signs Which Indicate That Your Kid Is Suffering From a Sleep Disorder
7. Washing hands very often
Washing hands is a good habit but over-washing is alarming. As per experts, anxiety comes in multiple forms out of which one is washing hands very often. If you see your kid doing this, you need to check with them.
8. Ask you about anything and everything
Generally, kids don't involve in serious family discussions. Their increased questions and constant interest in knowing everything is not normal. Out of anxiety and worry, they try to talk to you as much as possible.
9. Frequently complains of pains and aches
Physical pains and aches are a part of anxiety. This might be generic sometimes but for that, you need to talk to your kid!
10. Doesn't like to participate in after-school activities
If he/she finds reasons to skip after-school activities and prefers to just stay indoors, this could be signaling towards their disturbed mind.
Read more on Children's Health