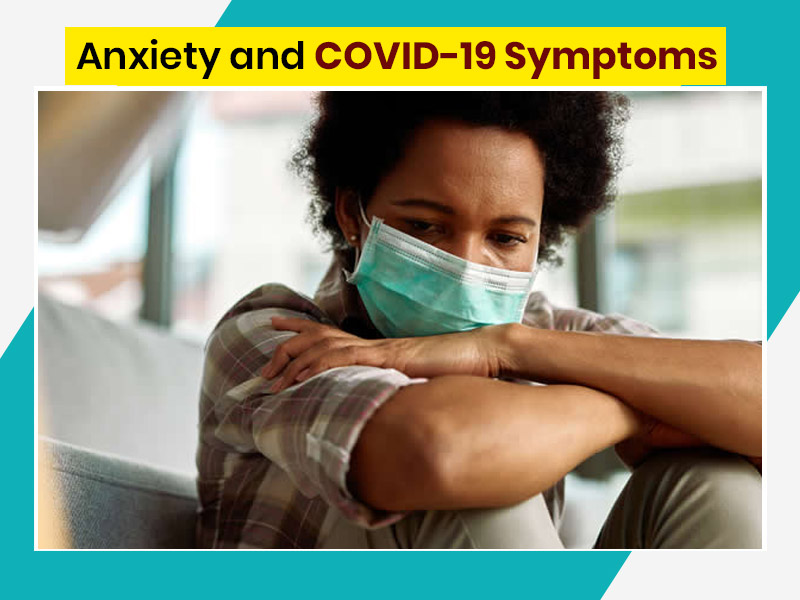 This pandemic is getting bigger and stronger. It was just a virus earlier and now has become a deathly autoimmune disease that targets the weak points of the sufferer's body. We are constantly being updated about the new symptoms of COVID-19 every now and then. The researchers find new things while trying to know more about this contagious disease and trying to develop its vaccine. The latest addition to the Coronavirus symptoms list are bouts of anxiety, panic and depression. A lot of people do not know that anxiousness is also a sign of infection. To know how are these linked, keep reading.
Can Coronavirus Trigger Anxiety and Panic Attacks?
If you are feeling blue all the time, your mood has hit an extreme low, you suffer from anxiety and get bouts of panic, the virus might have hit you! The Laryngoscope published a study that states panic and anxiety to be new COVID-19 symptoms and are closely related to this autoimmune infection.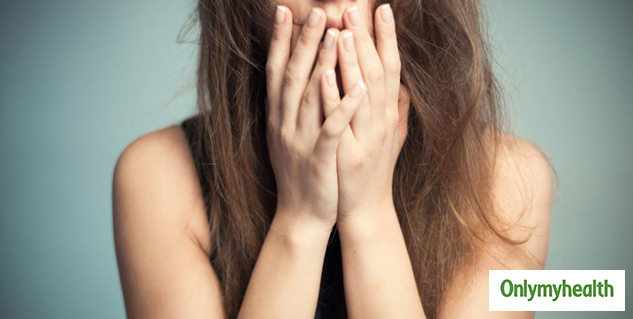 This virus not just attacks your respiratory system but your vital organs, and stomach also. Basically, it tempers with your central nervous system and may bring unanticipated changes. While you might be expecting cold, cough, fever, and breathing problems to occur on contracting the virus, the symptoms cannot be the same with everyone. If you notice a sudden change in your taste, smell, mood and health, it might be novel coronavirus.
Arouba Kabir, Mental Health Therapist/ Counsellor and Founder of EnsoWellness explains that "Anxiety is caused by a heightened sense of worry in response to a stressor. The stressor can be real or perceived- internal or external. This worry builds and the stress becomes overwhelming, which can eventually manifest as an attack. When anxiety intensifies over time it sets the stage for an anxiety attack. As the stress levels increase, anxiety too increases and this increases the risk of an anxiety attack."
Also Read: What Are Your Chances Of Getting COVID Infection? Take This Quiz To Know Your Susceptibility
How does Coronavirus affect the nervous system?
While the severe symptoms remain the same(shortness of breath, fever, cough), there are other symptoms that you should not ignore. However, many times, these symptoms are out of fear and psychological. You feel anxious doesn't mean you have corona or you have a fever may not make you COVID-positive. Recently, it was found that brain inflammation is caused caused by COVID-19.
The co-author of this research Ahmad Sedaghat from the University of Cincinnati in the US explains: "None of these symptoms that portended morbidity or mortality was associated with how depressed or anxious these patients were. The only element of COVID-19 that was associated with depressed mood and anxiety was the severity of patients' loss of smell and taste."
The researchers conducted a questionnaire session with patients who were diagnosed with covid-positive. They inquired about the characteristics they experienced over the time span of 6 weeks. According to their inputs, about 20% of the patients suffered from mood disorders almost every day. While only 10.5% of them experienced severe anxiety and panic, 44.7% of patients experienced only mild anxiety and mood swings. Sedaghat concluded by saying, "We think our findings suggest the possibility that psychological distress in the form of depressed mood or anxiety may reflect the penetration of SARS-CoV-2, the virus that causes COVID-19, into the central nervous system."
Also Read: 5 Types Of Meditation That You Must Do Now To De-Stress From Corona Scare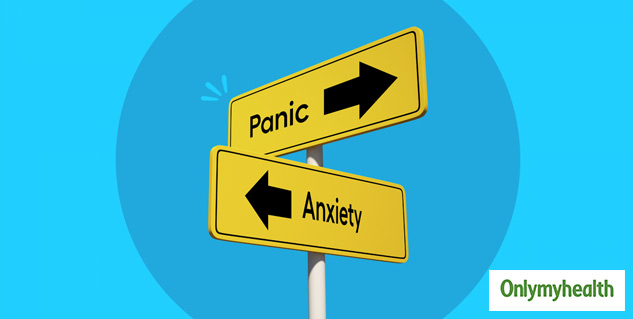 COVID-19 Symptoms
Dr. Seema Dhir, Senior Consultant, Internal Medicine, Artemis Hospitals says, "The prominent symptoms that are being observed more in the new Covid strain are chest pain, rashes on the skin, discolouration of fingers and toes, diarrhea and breathlessness. The other symptoms like cough, fever, weakness, etc, are common in both the strains of COVID-19.that the new coronavirus variant that was first identified in the United Kingdom is most likely to cause one or more changes in the virus' spike protein. The symptoms are mostly common in both the Covid strains. The new strain has proved to be more dangerous because it is more communicable and spreads very easily. A person is at a greater risk of getting infected by the new virus than with the older Covid strains. There is not enough evidence to claim that the new strain would be more difficult to diagnose. The treatment also remains the same like in case of older strain and healthcare experts continue to rely on symptomatic treatment."
Thus, it is proved that anxiety and panic could be signals of coronavirus penetrating the body. If you see regular episodes of panic, depression and anxiety, get yourself tested.
Read More In Other Diseases