The second wave of COVID in India is proving lethal and swift. Hospitals are busting at the seams. Doctors and paramedics are overworked. Ambulances, medicines, oxygen are in short supply. Everyday more and more people around us are falling into the deathly clutches of the coronavirus. Numbers and statistics have become names and faces, our family, friends and colleagues are battling COVID-19. Some succumbing to it and some winning the battle against it, all carrying the scars of COVID-19.
As we fight to save ourselves and our loved ones from the Covid infection, you may have wondered what are your chances against it. Will you be the one next to catch the dreaded virus? Or will you be able to avert the disaster? One of our biggest weapons against the coronavirus is self-care and covid appropriate behavior. In an exclusive chat with Onlymyhealth, Dr Rommel Tickoo, Director, Internal Medicine, Max Super Speciality Hospital, Saket stated, "One must stay indoors as much as possible, wear appropriate masks, sanitise and wash their hands, surroundings and surfaces as much as possible and get vaccinated. This is how one can beat or stay safe from COVID."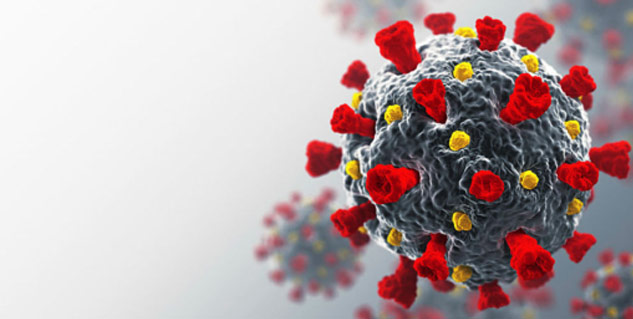 Also Read: OMH Masterclass: Vaccination Is Not Protection, Read Why Dr. Rommel Tickoo Said This
Boosting your immunity through right nutrition, sleep and exercise is also important, especially in these times. Swati Bathwal, a public health expert, nutritionist and diabetes educator, stresses upon including vitamins in diet, "A simple thing as having chutney as a part of your meals can help with vitamic C levels. Adding Zinc to your diet is also important in Covid times."
Your immunity and your exposure to the virus will eventually determine whether or not you contact the infection. Listed below is a quiz listing out real life scenarios that will help you understand how well you are taking care of yourself in this pandemic and how safe you are from getting infected from the COVID virus.
Q1: Have you been in physical proximity to anyone who has tested positive?
a) Yes, someone at home has tested positive
b) Yes but we were wearing masks
c) Yes but we were wearing masks and were socially distanced
d) No
Q2: What kind of mask do you wear when you step out?
a) No Mask
b) Cloth mask
c) Surgical Mask
d) Double Mask
Q3: How often are you stepping out of home?
a) Multiple times everyday
b) Once a day
c) Once a week
d) Not at all, I am home quarantined till the peak subsides
Q4: Do you suffer from any of the following comorbidities?
a) I have diabetes and high blood pressure
b) BP
c) Diabetes
d) None
Q5: How often do you sanitise or wash your hands?
a) 2-3 times in a day
b) Before and after meals
c) Sanitise only when you enter home
d) Every time after touching a packet or after coming from outside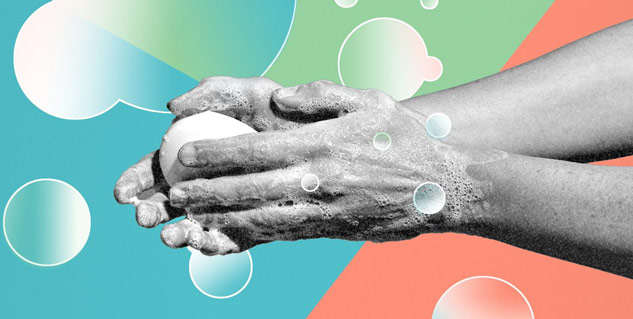 Q6: What is your take on COVID vaccine?
a) It is a hoax
b) I am scared of side effects so not taking it
c) I want to take it but hesitant in taking an appointment
d) My slot is booked for vaccination already
Q7: What do you do when you receive a parcel from outside?
a) Immediately open it
b) Keep it for half an hour and then open it
c) Sanitise and then immediately open it
d) Sanitise, let it stay for 2 hours and then open it
Q8: What does your daily diet comprise?
a) Chips, soda, sweets in between meals
b) I am trying new recipes and cuisines in the lockdown, so noodles, pasta, pav bhaaji
c) Home cooked meals
d) Home cooked meals with salads, oats, curd, chutney
Q9: How often do you exercise?
a) Not at all, I don't feel motivated enough
b) Not regularly
c) Once a week
d) 3-4 times a week
Was most of your answer's 'A'? Then you must know that you are highly prone to get the virus, especially in the second wave when COVID cases are everywhere. So better buck up and take all necessary precautions to be safe from COVID virus as the mutant strain is way stronger and is doing the damage that is difficult to keep a check on. There are fatalities due to negligence. Hence, if you feel the symptoms, don't delay in taking the COVID test or the vaccine if you are completely safe. Confused which vaccine to take? Read about covaxin and all about covishield before taking the jab.
If you chose 'B' as your answers, then you should be more careful. You may be better than the negligent lot, but still, a lot has to be done and followed to be safe from the COVID virus. Maintain caution, follow a COVID-appropriate behaviour and stay indoors as much as possible. Only venture out for essentials that cannot be ordered in. This is not the time to take chances; it is that time to be extra sure of your own health and wellbeing.
If you are one of those who has answered mostly 'c', you are almost there to take the right kind of precautions but still need to be a tad bit more cautious. Hence, for that, one must know that maintaining hand hygiene, social distancing is of great importance in these testing times. Wondering where are you lacking? Watch this video below on COVID essentials by Dr Rommel Tickoo, Director, Internal Medicine, Max Super Speciality Hospital, Saket, where he talks about important measures to be safe from COVID-19.
And, last but most important, If you are one of those who has answered mostly 'D' to all these questions, then we must say that you are taking all necessary precautions to stay safe from the virus. It is highly unlikely for you to catch the virus. Hence, stay indoors, practice what you are preaching and look for ways to strengthen your immunity with a healthy diet further. Follow what our in-house nutritionist Swati Bathwal has to say on immunity-boosting diet tips to follow during this pandemic.
Also Read: OMH Exclusive: Public Health Expert Swati Bathwal On Tackling COVID-19 At Home With Home-Care Tips
We hope this quiz did help you understand the need to be careful as these testing times are here to stay until we all do not follow what is necessary, a COVID-appropriate behaviour. The virus is unpredictable, and so take this quiz more like an indication and an interactive away to remember the covid appropriate behavior and not like a replacement to a Covid test. Remember to mask up, wash hands and stay alert.
Read more articles on Miscellaneous