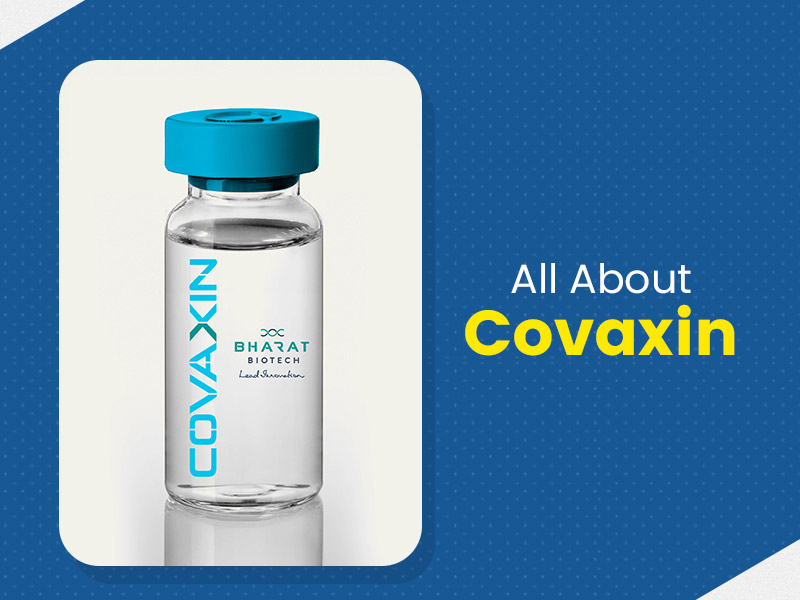 The world is fighting with coronavirus and this pandemic doesn't seem to end anytime soon. The only way to come out of this chaos healthily and safely is by getting vaccinated and practising covid appropriate behaviour. Currently, there are two vaccines that are being given in India and one of them is Bharat Biotech's Covaxin. This is a wholly and solely Made In India vaccine with 81% efficacy rate as touted by the company. A lot of people are confused as to which of the two vaccines is better in terms of protection. If you want to know, you should know the facts about them. In this article, we have talked about Covaxin in detail to help you understand the formula, benefits and potential risks of this vaccine.
What is the Covaxin vaccine?
Covaxin is a vaccine for coronavirus to prevent the SARS-CoV-2 viral infection from happening and worsening of health condition of those already infected. For those who think vaccine is treatment, it is not. This is just a preventive measure to reduce the virus transmission rate so that it doesn't transmit easily from one person to the other. This vaccine is approved by the Central Licensing Authority for emergency use in the public interest. According to the details given in the fact sheet provided by Bharat Biotech, "In Phase 1 and Phase 2 clinical trials, about 680 (300 in Phase 1, and 380 in Phase 2) were administered with 2-doses of COVAXIN. Phase 3 clinical trial in 25,800 participants, with interim analysis results showing vaccine efficacy of 81%". However, the makers emphasize the importance of protection along with vaccination. In order to prevent infection and reduce the risk of transmission, you need to keep following practices such as wearing masks, hand sanitisation and physical distancing. Considering that the community transmission has begun in India, these steps are imperative and being a responsible citizen, you must abide by them.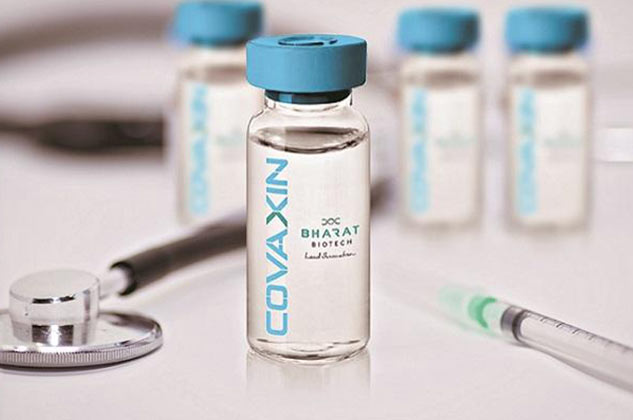 Covaxin Vaccine Ingredients
If you have also fallen for the myth that covid vaccines contain traces of the virus, let us break the bubble to you. As per the data provided by the company, Covaxin contains inactivated antigen that doesn't make you covid-positive. Instead, it helps in building an immune response against the virus. Here is the detailed list of ingredients in Covaxin coronavirus vaccine:
Whole-virion inactivated SARS-CoV-2 antigen (Strain: NIV-2020-770)- 6µg
Aluminum hydroxide gel- 250 µg
Imidazoquinolinone- 15 µg
2-phenoxyethanol- 2.5 mg
Phosphate buffer saline- 0.5 ml
NOTE: This vaccine contains killed or inactivated virus along with aforesaid active ingredients(chemicals). It doesn't inject the virus into your body but the inactivated virus helps in building antibodies.
Also Read: Can Covaxin and Pfizer Can Neutralize The Double Mutant Corona Virus?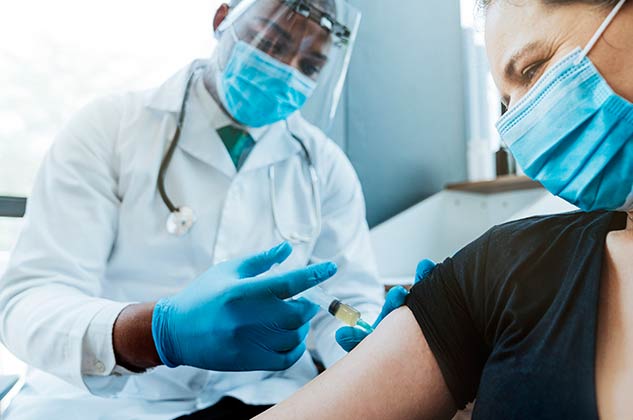 Process of Giving Covaxin Injection
Anyone who is 18 years or above can be given Covaxin. Trials are still on for children and pregnant women whether they can be given this vaccine or not. Those who are immunocompromised or are dealing with multiple chronic ailments shall consult a doctor before taking the vaccine shot. This is to ensure that no health damage is caused by the vaccine to the person.
There are two doses of the vaccine that are to be given 4 weeks apart. This vaccine is injected on the upper arm into the deltoid muscle. If you miss the second dose at the scheduled time, you can consult your healthcare provider to know if you can get it done later.
Also Read: Vaccination Can Reduce The Risk of Indoor Transmission of COVID-19 by 50%, Finds Research
Who should not take the Covaxin vaccine?
While this vaccine can be given to people above 18 years, there are certain groups that are not advised to take the vaccine. As per Dr. Manohar KN, Consultant-Internal Medicine at Manipal Hospitals, here are some exemptions that you should know and see if you fall into any of these:
If you are allergic to any given ingredient that this vaccine contains
If you have an allergy or have suffered from a chronic allergy in the past
If you suffered severe allergic reaction after the first dose of Covaxin
If you have fever
If you have a compromised immune system
If you are pregnant or nursing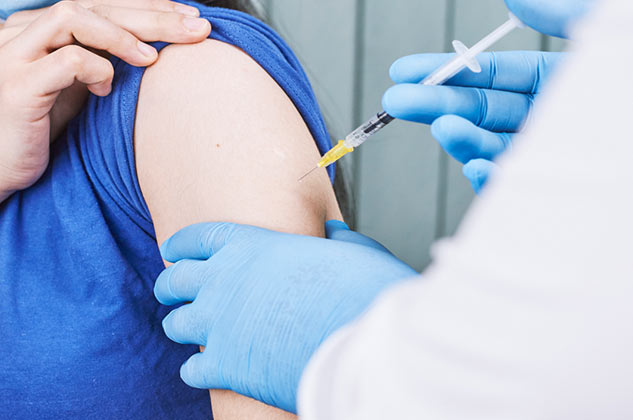 What are the side effects of Covaxin?
The manufacturer of Covaxin Bharat Biotech has mentioned in their fact sheet about the possible side-effects of the vaccine reported so far. These are:
Injection site pain
Swelling, itching and redness on the hand
Fever
Body ache or Malaise
Headache
Rashes
Nausea
Vomiting
Very rarely, serious allergic reactions may occur. If you experience something like this, consult your doctor immediately to seek medical aid. Besides, you don't need to take any medication for the aforementioned minor side effects.
Important Points
If you take blood-thinning medicines or are suffering from bleeding disorders, consult your doctor before taking Covaxin shot. This is because it might trigger the issue.
If you have multiple health issues such as hypertension, diabetes, neurological disorders, etc. don't take the vaccine without consulting a healthcare specialist.
Vaccination, though is a personal choice but keeping in mind the deteriorating condition, you must get yourself vaccinated if you are eligible for it. This would help in building covid-free atmosphere.
Read More Articles in Miscellaneous