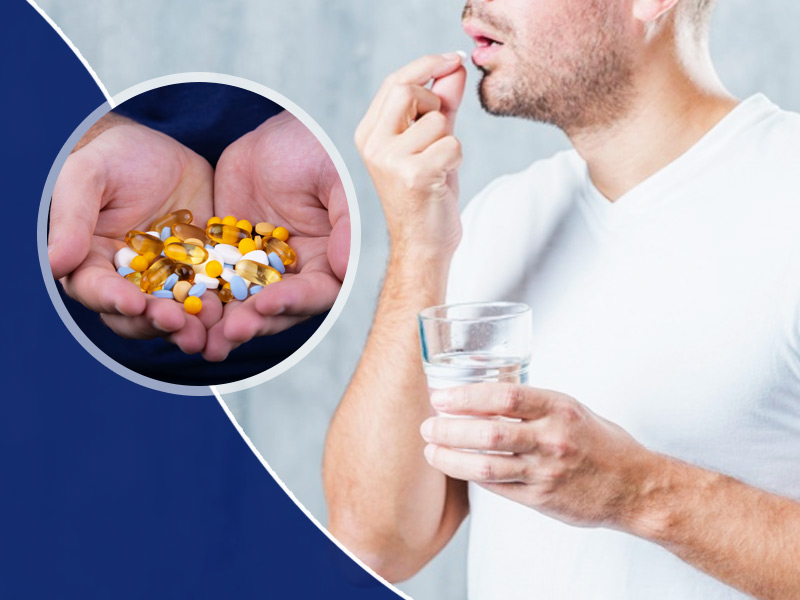 Alcohol abuse is a stigma in India, so is smoking packs of cigarettes. Narcotic drugs are banned in India. But there is another kind of addiction that is not much talked about. It is the addiction to prescription drugs, or what are called over-the-counter drugs. You have surgery, your doctor prescribes you an opioid painkiller, or you have trouble sleeping and your doctor prescribes you sleeping pills. You go to the chemist and get the drugs, no questions asked. But many times, people develop a dependency on these drugs that then leads to addiction. And due to easy access, lack of regulation, and awareness, the person is left to deal with it by himself/herself, which in turn has a detrimental impact on their life.
Addiction To Prescription Drugs: Difficult To Tackle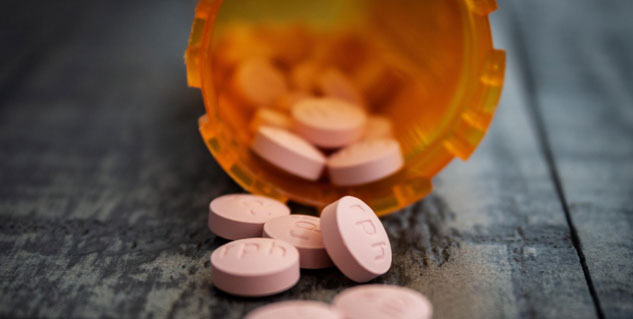 (Photo Credit: Unsplash)
To know more about this, Onlymyhealth spoke to Dr. Sudipto Chatterjee, a psychiatrist associated with Parivartan Trust, which deals with mental health and de-addiction. Addiction to prescription drugs, just like any other kind of addiction, is linked to the brain's reward system, said Dr Chatterjee. For example, when you have good food, a good conversation, buy something, or get that thumb's up on social media, that reward system in the brain lights up. Sleeping pills and pain medication do the same thing. The reward in this case is sleep, for the former, and relief from the pain, for the latter.
Also read: Sugar Addiction Is As Bad As Cocaine Addiction, Learn Expert Tips To Overcome It
And in some cases, it leads to dependency and addiction. Often the patient isn't supervised and told how to quit. The idea to prevent it is to slowly taper the medicine off, i.e. to reduce the dosage little-by-little. And often this isn't done and physicians often don't talk about the dangers of those drugs. This further gets aggravated by the easy access due to the over-the-counter system in India. "Although the government is tightening up, there are chemists who are ready to sell," the doctor said. Also, there is a perception problem that since the doctor prescribed it, so it would not be wrong.
Added to that, prescription drugs are legal and there is no stigma attached to it, hence it is not looked down upon like alcohol and narcotic drugs are. It's a complex system, according to Dr Chatterjee. For example, many elderly are addicted to painkillers. But one doesn't see its dangers, as it's just one pill and is helping you sleep. But no one tells you there are other ways to induce sleep, the doctor said. Also, the lack of awareness on the issue, results in a lack of support for that person, which makes it even more difficult for the person to quit.
What Effect Does This Have On The Patient?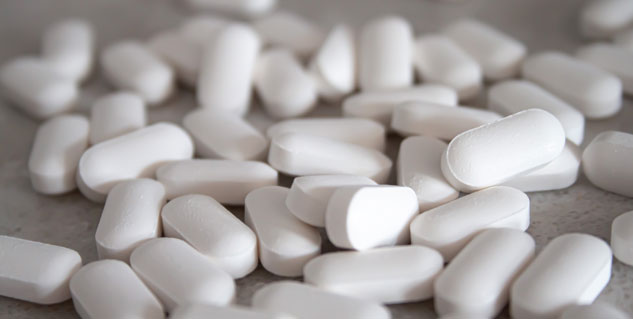 (Photo Credit: Unsplash)
It's not that he/she doesn't know that the addiction is bad. There is a lot of guilt associated with it. But the brain's reward centre overrides all that. As a matter of fact, the reward centre is one of the most ancient parts of the brain and is present in every species. This is a "highly selected evolutionary response that overrides logic." That's why people know they are wrong, feel the guilt, yet cannot stop.
And apart from affecting the person's physical health, it impacts the brain as well. If one takes excessive amounts of sleeping pills over a long time, it affects his/her concentration, memory, reaction time and decision-making power.
Who Is More Predisposed To Develop Such An Addiction?
The traits of those who develop an addiction to prescription drugs are not different from those who get addicted to any other substance.
Biological: Your biological traits can make you hooked on to these drugs.
Psychological: If you had a bad childhood, suffered bullying, are socially deprived or are isolated, these can cause you anxiety and depression, which you might try to overcome with these drugs, just like what happens in the case of alcohol.
Pain: It is the biggest predisposing factor in the case of addiction to painkillers. You suffered from pain, you took the pill and your pain vanished. It is after this that other factors play in.
How Can We Tackle This Problem?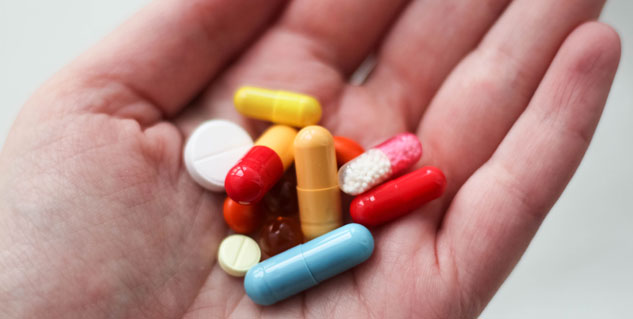 (Photo Credit: Unsplash)
Firstly, over-the-counter drugs should be regulated just like alcohol and cigarettes. There should be awareness around the issue. The physicians should also be cautious in prescribing the drug, they should educate the patients about its harm and the medication should be tapered off slowly. Chemists can play a big role. They are the ones who know who is on what medication and can raise awareness on the issue.
Also read: Onlymyhealth Collaborated With UNODC On Drug Addiction in Youth, Read Expert Views
Dealing With Addiction And How Can The Friends And Family Help?
It's not ideal to stop the medication yourself. It will cause withdrawal symptoms and increase cravings, thus aggravating the problem. Get it done under an expert's supervision, Dr Chatterjee recommended. Regarding how the friends and family can help, they'll be able to do how much they know, since there is very little information. The idea is to raise awareness!!!
(With inputs from Dr. Sudipto Chatterjee, a psychiatrist associated with Parivartan Trust)
Read more articles on Mind and Body
Photo Credit: Unsplash/Freepik