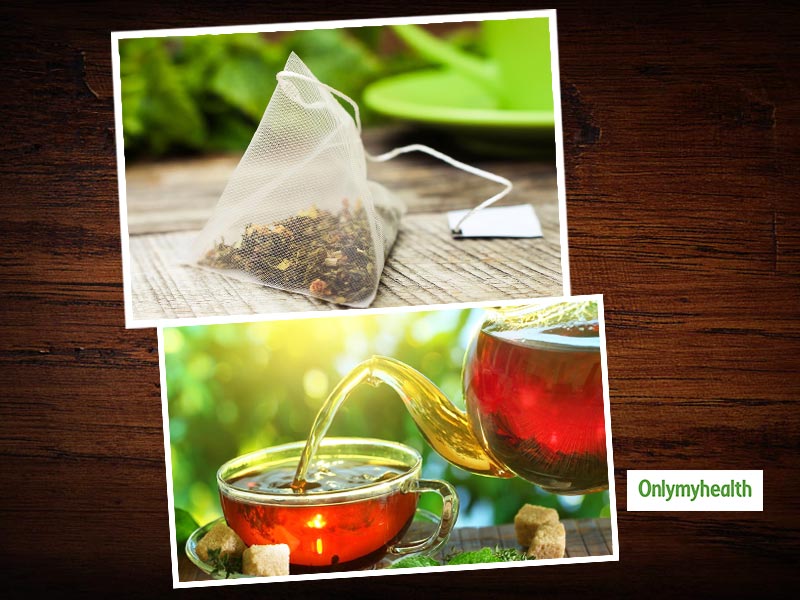 1 teabag releases about 1.6 billion microplastics and 3.1 billion nanoplastic particles in hot water. These can be very dangerous for your health.
Are you also fond of drinking tea? Or you cannot begin your day without tea? Then this news can be essential for you because people who have the urge to drink tea, they drink it anywhere. It is often seen that people are so fond of tea that they like different flavoured teas. Moreover, it becomes necessary to have tea at home or in the office (just for refreshment). But do you probably know that the tea bag used is very harmful to their health? Many people like drinking the dip-dip tea that is with tea bags. In particular, tea bags are the most commonly used tea drink in the office. But do you know that research has revealed that tea with tea bags is causing great harm to your body? Let's understand how tea bag tea is harmful to the body.
Plastic Teabags
Tea with plastic tea bags is processed, and it is harmful anyway. Talking about teabags containing tea, they have millions of plastic particles inside it, (which is enough to harm the body). Research suggests that if you are drinking dip tea, i.e. with tea bags during the day, it is increasing the toxins in your body. However, it has not been adequately assessed yet. But the size of these microscopic particles is less than 100 nanometers. We can understand this in such a way that the diameter of a human hair is about 75 thousand nanometers.
Also Read: Lighten Dark Elbows Naturally In Just 2 Weeks
Research on Teabags
The world of tea enthusiasts is so amazing that people even ask for tea from abroad (from far and wide) due to the craze. However, there are many types of research on tea, but recently a new study has been done about tea with the teabag. Researchers at McGill University in Canada have detected superficial particles present in the environment, water and food chain, but have not yet discovered whether they are harmful to humans. Researchers and their allies wanted to know if plastic tea bags release superficial particles in the beverage. The researchers purchased four different types of tea bags for their analysis.
Also Read: DIY Milk Bath For Softer Skin
How harmful are plastic particles?
The scientist who conducted this study said that we do not have any clear evidence as to whether these plastic particles will be able to enter the human bloodstream. But if these particles enter, then they are very harmful to health. Due to these particles, breathing problems can also occur in humans, which can lead to severe diseases like lung cancer.
What is the safest way to drink tea?
If you are also enamoured of drinking tea, then you should make tea and drink it in the traditional way instead of teabags. Be it green tea, black tea or other organic tea, all kinds of teas are also available in loose packets in the market. Therefore, the safest way to make tea is to pour tea leaves directly into the water and then sieve and drink. Do you know that stapler pins are used in several cheap tea bags? Moreover, the FSSAI has also banned its use as these can also prove to be dangerous for health.
Read More Similar Articles in Miscellaneous