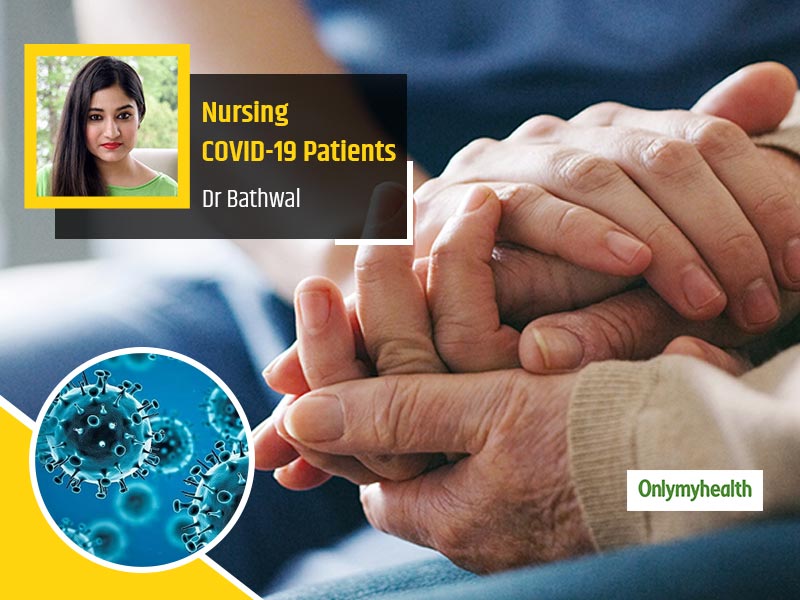 Pandemic is on a rise and India is almost going to touch its 1 million mark. It all started with 1 case of COVID-19 in Kerala on 30 January 2020, when India reported its first case of coronavirus which rose to three cases by 3 February in Kerala. Within 4 months it has spread across the country like a wildfire. Less, that I was aware that I will have all my family tested COVID-19 positive except me despite of taking all precautions. Through this Q & A with Onlymyhealth.com, I would like to share our coronavirus experience.
Why The COVID-19 Test?
After the ease of lockdown, all 5 people in my house including my 3 family members, cook and house help were having similar symptoms which looked suspicious. All 4 people in the house had started showing symptoms within a span of 3-4 days. That made us little suspicious about the situation. And we still don't know how everybody got infected. Common symptoms everyone went through were loss of smell and taste, mild shortness of breath, body ache, lethargy along with a body temperature of 100-degree Celsius. These symptoms had not eased for 2-3 days even after medication. There was no symptom of cough and cold. So, we consulted a physician online and got a request for COVID-19 swab test.
Also Read: Antigen And Swab Test: How Can One Show Negative and Other Positive, Aishwarya-Aaradhya's Case Is An Example
I was asymptomatic but being surrounded by COVID-19 infected family I was at a high risk. I was worried initially because I had to care for everyone and also look at the logistics of the house. So, I decided to undergo the test. And fortunately, I got my test and results both within 24 hours, and I was tested negative.
Owe It All To A Good Immunity
I totally give credit to my strong immune system which helped me fight this pandemic. I practice oil pulling, gargle and drink kadha every day. I also exercise and make sure my vitamin D isn't low. Honestly, I have been practicing this for years and it has become a daily routine. I also eat a well-balanced nutritious meal and I am teetotaller and I don't smoke.
What is Oil Pulling? Oil Pulling is a technique where you swish your mouth with 1 tablespoon of either sesame oil early in the morning. After waking up take 1 tablespoon oil in your mouth before brushing your teeth and swish it for a minimum 5 minutes and then spit the oil out. Following this you can rinse your mouth with water and brush your teeth. Overnight bacteria get pushed towards our mouth and our GI lining is clogged with bacteria. That is why we get that foul breath when we wake up. It is a way our body communicates that it is detoxing. When we practice this early morning, we get rid of toxins out of the body, getting rid of the toxins is another way to have a strong immunity.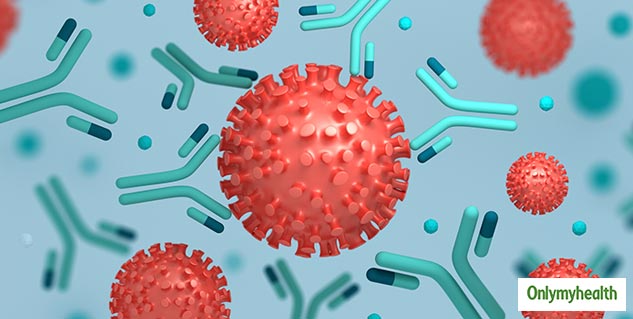 COVID-19: Care, Tips To Stay Healthy And Protected From The Virus
Recommendations for Throat Infection
I suggest drink luke warm water or water at room temperature. Do not drink cold water. It is also an ancient practice of gargle every morning with warm water and turmeric and salt. Just add a pinch - about ½ teaspoon of turmeric powder to your saline water to boost curcumin intake. Best is- if you do it right after oil pulling. I practice this 2 times a day morning and night. There is no side effect of practicing this. If you still have throat pain, please refer to your local physician.
My kadha recipe that I religiously drank this season:
2-4 tulsi leaves
1-inch cinnamon bark or 1 teaspoon ceylon cinnamon powder
1clove
2 green cardamom
1 teaspoon honey or jaggery
1 teaspoon grated ginger
Bring 300 ml water to boil and add above ingredients except jaggery or honey. Let it steep. Strain and drink warm. Drink kadha twice a day, morning and night.
Supplements For COVID Protection
In the current scenario of Covid19 pandemic, researchers have found a protective evidence between vitamin d and respiratory tract infections, it has a strong association in building immunity and has a link with mortality rates in covid19 virus. I suggest start a basic dosage of 1000 IU per day and if you are low on vitamin D start with 2000 Iu per day with your breakfast.
Zinc is a mineral which has shown benefits in recovery from lung infection, research has emerged that it reduces any bacteria or virus from multiplication and may help in recovery as well. It is suggested that 10 –12 mg of elemental zinc is enough. I consume 1 zinc capsule once a day and also have mixed seeds like pumpkin seeds, sunflower seeds, peanut, almonds to get my zinc. Excess of zinc can cause acne, nausea, vomiting so don't over dose.
Vitamin C is another important mineral. Vitamin c rich enriched chutneys with our meals consisting amla, coriander, moringa, tomatoes, mint chutneys. Use seasonal fruits like karonda, jamun, phalsa, mausambi, oranges. You can also prepare green chutney mixed with mint leaves, coriander leaves, moringa leaves.
Also, one must exercise to build immunity but not if in home isolation and or COVID-19 positive. Exercise builds our immunity strong. If you cannot do any form of non-incidental exercise like jogging, gardening, walking then just move. Do housework or walk 300 steps every one hour. Do pranayama or yoga or even dance.
Dr Bathwal's COVID-19 Emergency Kit
In my emergency kit, I have hydrogen peroxide which I used in my spray bottle to disinfect door handles, beds, wash vegetables, surface and anything material which was in touch with COVID-19 infected patients. I also had a hand sanitizer, 3-4 pair of gloves, an oximeter, a mini oxygen cylinder and list of all helpline numbers. Also, I had numbers of my local grocers, fruit and vegetable vendors, local pharmacy number, hospital numbers, general physician we were consulting, few friends number who could also help us drive in case of emergency, transport/ cab number, local ambulance and our neighbour's numbers.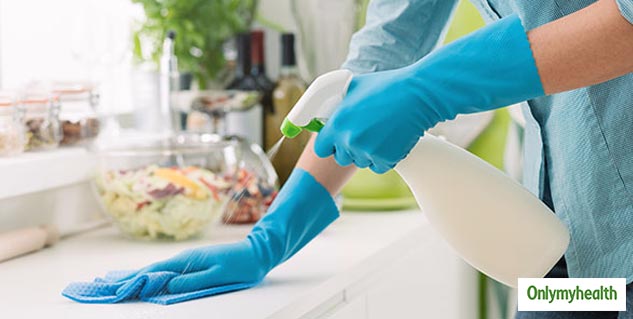 Also Read: Make Your Own COVID-19 Care Medical Kit Which Is A Basic Requirement At Home In The Current Situation
Cooking & Eating With COVID-19 Patients
I ensured meals were easy to digest and nutritious at the same time. I provided meals like khichdi, dalia, upma, vegetable soups, mashed eggs, oat meal and milk, seasonal vegetables like bottle gourd, ridge gourd etc , fruit platters with nuts and edible seeds, fresh giloy juice and kadha to make sure digestion was easy. I am not a fussy eater hence; I ate the same meals what my family was eating. I didn't want them to feel indifferent. In covid19 there is no special diet, it is about making sure that meals are easily digested and nutritious. Taste and smell changes are very much evident hence, palatability of food wasn't an issue. I provided meals to the family members in their respective rooms wearing gloves and face mask. I eat all my meals with my husband so using facetime app we had our virtual meals. All the dishes were kept separately and washed separately using hydrogen peroxide and gloves were thrown away.
TIP: Please make sure you keep all used disposables separately and not dump the garbage in the common bin. Inform your municipality and get them taken away separately.
Mental and Emotional Support
I think being strong is very important and not being judgmental at all. We say family support is important but what happens when you are the only who can support? I am lucky enough to be surrounded by amazing friends and colleagues who were my constant support in my difficult time. My neighbours and other service men were non-judgmental towards me and that certainly gave a moral boost and kept me strong. The biggest worry for me was to, how my neighbours will react, will I be judged by them? I was afraid because I had elderlies in the house who also had comorbidities who were infected. So, it was difficult, But I think once, you are ready that you may be COvID-19 positive and are physically strong enough to support, it becomes easy. It is to keep yourself mentally strong. I am lucky I have a wonderful support system.
Also Read: Ten Things To Keep Calm And Positive During The Pandemic
Life After 14 Days
I was fortunate that my family suffered mild COVID-19. After 14 days of isolation, we repeated swab test and everyone was negative. Although, there are some side effects like lethargy and mild shortness of breath but I guess that is a part of recovery. We are now considering an antigen test. Once the test was negative, we disinfected the entire house using hydrogen peroxide spray, sanitized door handles, sinks and followed all hygiene protocols.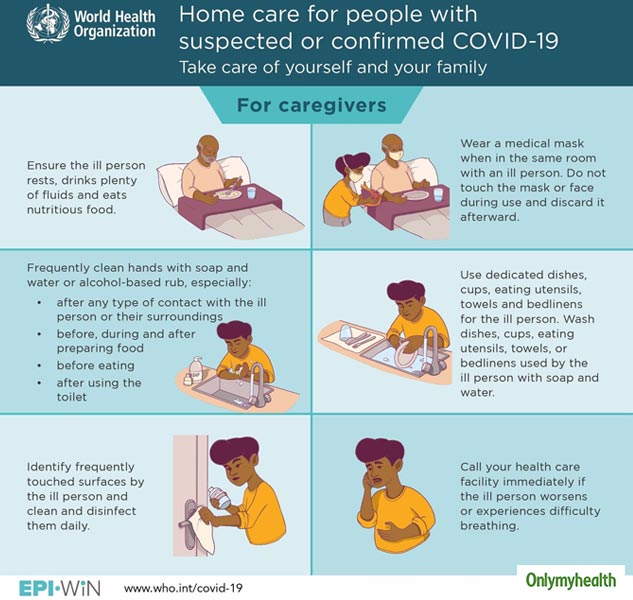 There is no strong evidence that we won't have covid again, hence we are still taking all precautions of social distancing and self-protection. I hope you are safe and we all get out of the pandemic soon. Please support your family and friends and community virtually if not physically. We need to support each other and come out of pandemic strong.
Read more articles on Miscellaneous