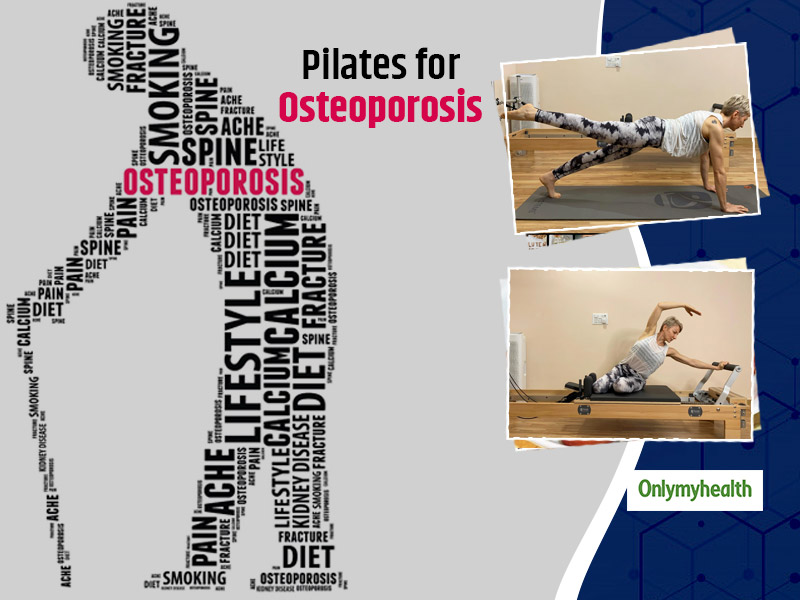 Here are some Pilates exercises for osteoporosis that patients can try to prevent and treat the condition. Do them regularly to reap the benefits.
The bones naturally aren't solid inside. They have tiny holes inside them that provide shock absorption along with joints and ligaments. That is what provides the structural stability of the bones. When with osteopenia which is a precursor to osteoporosis, those inner holes within the bones become much wider and the holes within become narrower. This means that the bones are becoming more brittle and that is what leads to osteoporosis. It means that when the person falls, there is a high risk of bone fracture.
It is medically proven that the vertebral pool on the bones is beneficial in preventing osteoporosis as well as stopping it. Apart from regular antropic nutrition that includes vitamin D, exercise is one of the most important parts. When it comes to pilates, one should note that those who have osteoporosis conditions won't suffer aggravation due to exercising. It won't damage the bones but helps in increasing the strength and improving bone density.
Exercises for Pilates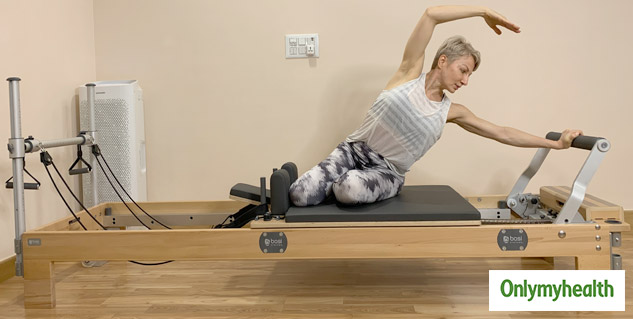 We will be talking about gentle exercises that are going to help the muscles get stronger and also mould the frame just enough to create positive changes in bone density.
It is great to use reformer because it has progressive resistance and spring work that can really help with loading the bones in a safe way. The ladder-paddle is also a part of pilates equipment which is particularly great for strengthening back muscles and core muscles. In addition to that, you can also add dumbles and go through classical mat pilates routine along with a 3D version of pilates. One should know all the precautions while doing pilates.
Reformer Pilates
The best way to aid osteoporosis is by performing reformer pilates but a lot of people do not have access to the reformer equipment at home. They can join expert pilates classes for the same.
However, there are alternate exercises too that you can do in place of a reformer for the same amount of benefits with no risk.
1. Pelvic Bridge
2. Plank hold or Pushup hold
3. Swimming
Also Read: How To Manage Joint Pain During Osteoporosis Through Diet
Pelvic Bridge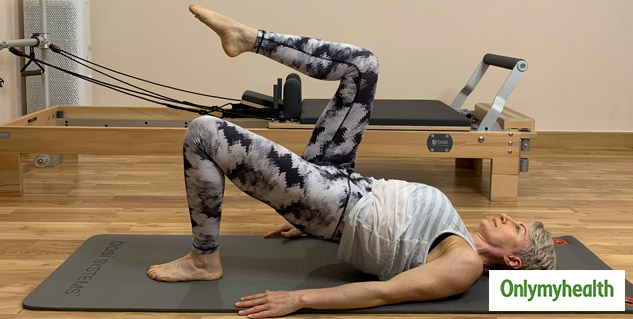 Lie down on the mat with your legs hip-width apart and knees slightly bent.
Bend your knees such that it is at 90 degrees.
Place the arms around the side.
Place your pelvis in neutral position.
Plank Hold or Pushup Hold
Place your toes on the floor and slightly lift the body up.
Lift your knees until the body is aligned in a straight line.
Do not bend your elbows while lowering as you would normally do in a normal pushup.
Slowly lower your arm without bending.
Now, lean on the forearm and bring the arm on the ground.
Hold this plank position for a minute.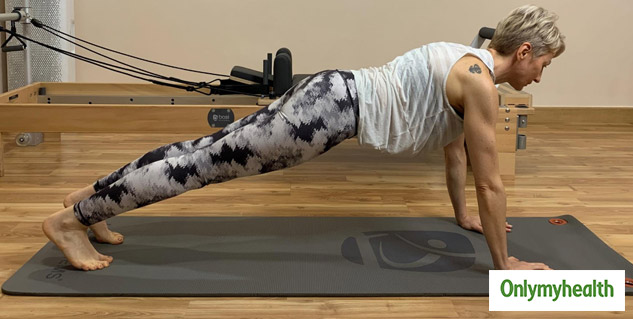 Swimming Pilates
Lie down on the mat with your stomach on the ground and legs straight.
Stretch your arms straight above the head.
Now try to pull your abs upwards lifting the belly above the floor.
Extend your hands and legs in the opposite direction.
These were some of the Pilates exercises for osteoporosis. You can browse for more and practice them regularly to prevent the condition.
Read More Articles in Exercise and Fitness