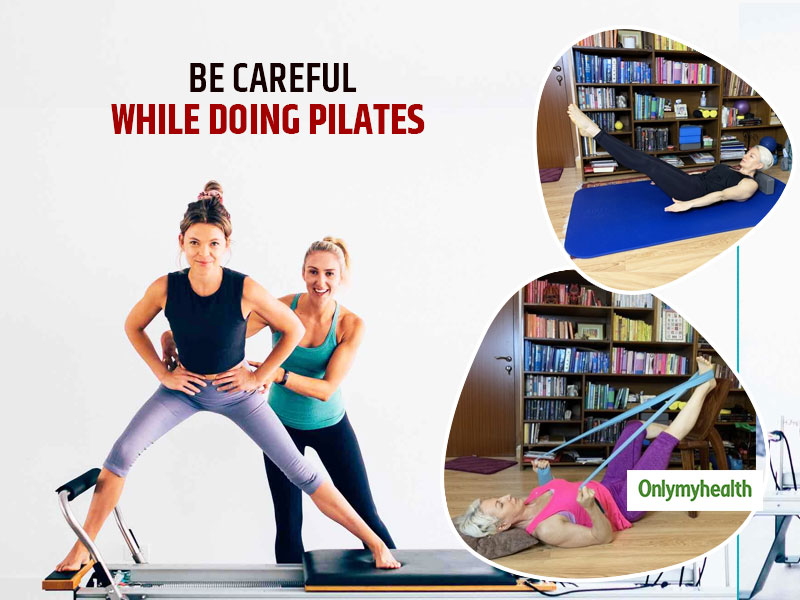 Pilates is a very versatile and different form of exercise. It can be physical and athletic but at the same time, it can be suitable for people who are recovering from spinal surgeries. The modifications depend on a person's own knowledge but what you need to emphasize is that you must find a professional pilates professional to help you exercise without risking the health and body. Not every teacher is the same and not everybody is fine-tuned to more issues. If you have multiple health issues, it becomes extremely important for you to find an experienced Pilates expert who has expertise in handling people with severe issues. Read all the precautions that you need to take in this article.
Precautions in the times of COVID-19
This pandemic has brought a set of precautions that need to be strictly followed. If you are practising pilates at a pilates studio as most of them are now open, here are some precautions that you need to take:
Carry your own mat. If you like to practice on the studio mat, put your personal mat on top of it.
Pilates is mainly done on mats and therefore, it is better to use a personal mat to prevent the risk of infections.
If you don't have a personal mat, make sure to sanitize the studio mat with a sanitizer spray. This step makes the mat safe for use.
Follow all other measures like social distancing, hygiene, sanitation, etc.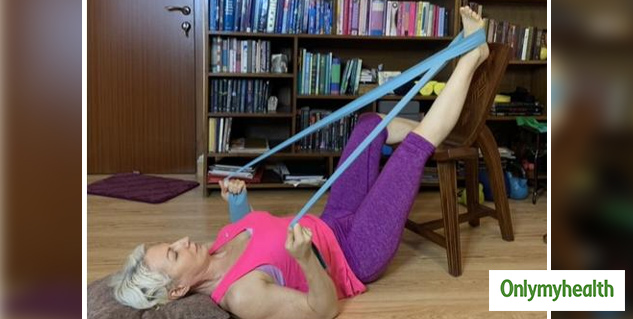 Precautions With The Body
The moment you get on the mat, start observing your body. If any aches, pain, sickness or chronic issue is playing up, exercise cautiously. Your body would give you signals, follow them.
If you are trying a new movement that you haven't attempted before, kindly keep the first movement always slow. The last movement should super slow because that way, you'd be able to figure out if you can do this exercise safely. You would be able to identify if there are any issues while doing this exercise that needs to be addressed.
This step helps in finding whether you'll be able to perform this movement in the long run. Your body needs time to figure out its strength. Don't just jump into it because if something goes wrong, you may not be able to fix it.
Precautions during the workout
There are instances where people feel dizzy while doing the workout, especially during weather change. In such cases, you must inform your teacher to modify your form. If you are practising all by yourself, follow these tips: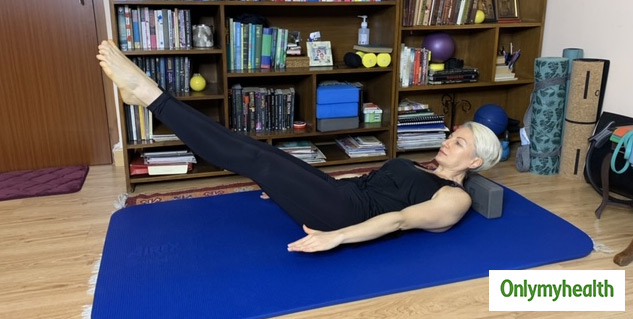 If your neck aches during exercising put a cushion under the neck. You can also exercise with pilates block to support your neck.
If your back is having problems, put cushions under your back.
If you are having knee issues, use an elastic band.
These tools are easily available and extremely helpful especially for those who are new to Pilates or people with back, neck, knee or joint issues. It is very important to abide by the precautions so that you don't end up injuring yourself. You are doing this much hard work for your body so don't cause any trouble to it.
Read More Articles in Exercise and Fitness