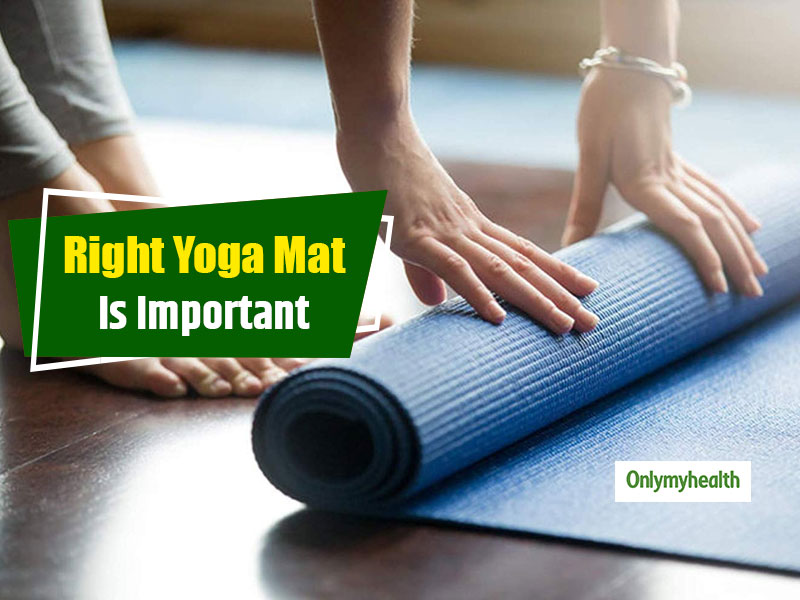 With the increasing inclination towards Yoga, the popularity and need for yoga mats have also seen a massive hike. There are endless options for yoga mats that often confuse buyers. If you are also planning to buy a yoga mat, read this article first. This will guide you to find the best yoga mat as per your requirement.
1. The type of yoga you would be doing
Before buying a yoga mat, consider the kind of yoga or exercise you would be doing. People who are new to yoga should consider buying the basic mat at a standard price. There are instances when people left yoga and their mat is now lying at some corner of the house. Buy a basic first and you can get a better mat after a few weeks.
2. Area Of Practice
The next important thing is the place where you'll be doing Yoga. It is one of the most important factors as you can use a basic mat to perform yoga at home but you would need a light-weight mat if you have to carry it to a different place. Also, the surface matters as for soft grassy surface, a thin mat may work but you would need a thick mat for rocky or uneven surfaces.
3. Material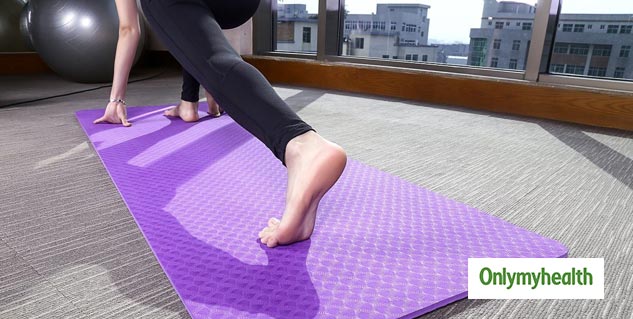 The material of the mat plays an important role to prevent injury during the exercises. It helps to secure your body from any kind of uneventful occurring. Material check is also important as it determines the amount of pressure it can withstand. Most of the standard mats are made with PVC but the latest mats are made up of cotton and rubber. People prefer PVC as it is durable and comfortable both.
Also Read: 7 Yoga Mistakes That You Should Not Be Doing
4. Check the stickiness
By stickiness we mean its ability to now slide down during the exercise. PVC yoga mats are sticky when they are clean. Certain yoga poses may make your mat slide. Therefore, it is important to choose a sticky mat and boost your resistance with yoga.
5. The texture of the mat
Similar to stickiness, the texture of the mat is also important. PVC mats are smooth and soft. Other options are jute mat, rubber mat, cotton mat, etc. Which has a slightly rough surface? This provides better grips as compared to PVC mats. With that, these are not easy to slide and you can complete your yoga session without sliding down the surface.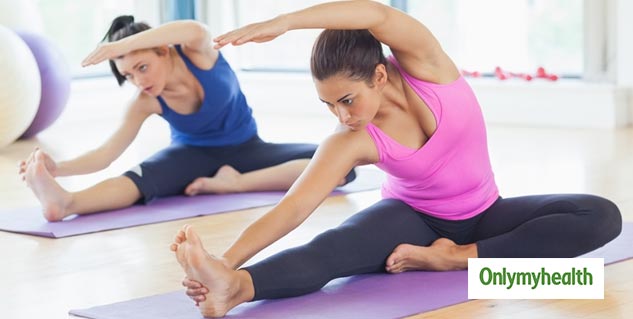 Also Read: Try Office Yoga To Make Your Workplace a Healthier Spot
6. Go for eco-friendly options
PVC might be the first choice of people but it is not good for the environment. If you are a nature lover, pick only eco-friendly yoga mats such as jute and cotton or those made with plant-based materials. These do cost a little extra than PVC but ultimately, these are nature-friendly.
7. Portability
It is always better to invest in a yoga mat that's easy to carry and store. Then it won't be a pain for you. Light-weight mats are the best to buy as not only these are light but also travel-friendly. Before buying, roll your mat to check its portability.
Amazon has a wide range of Yoga Mats that you can check out by clicking here.
Read More On Yoga