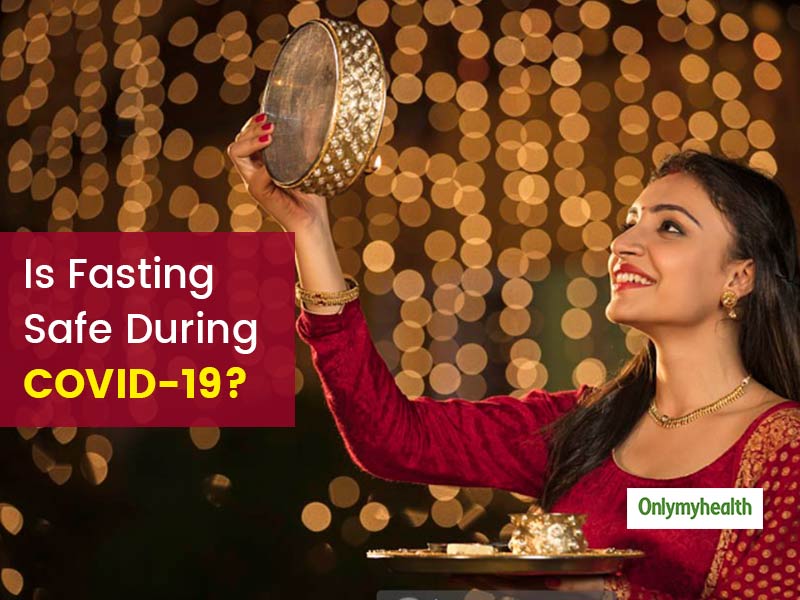 Karwa chauth fasting holds significance and women observe this fast every year. This time, considering the pandemic situation, fasting is not advised.
Festive season and fasting are closely related to each other. Navratri just passed and Karwa Chauth is near. Married women are all set to observe fast for their husbands' long life. This fast holds a very important place in the Hinduism and women follow this religiously. But considering the ongoing COVID-19 pandemic situation, is it safe to fast? Are there any risks of fasting this time that could make the observers susceptible to coronavirus? Let's find out.
Fasting and Coronavirus
With coronavirus still lingering, fasting is not recommended by experts. Especially high-risk people who are susceptible to contracting this virus more than others need to be more watchful. Those who recently recovered from COVID-19 are also in the risk group because the reinfection of coronavirus is very much possible. And, antibodies produced in the body aren't really able to protect you against the second attack.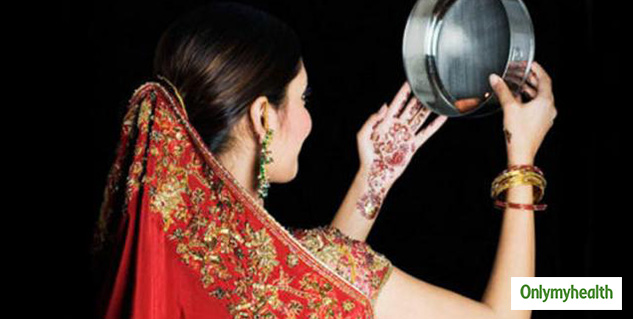 Experts claim that fasting could weaken the defence mechanism along with immune responses of the body. In normal times, karwa chauth fasting is easier and doesn't really impose a threat on health but this epidemic has changed the equation.
What are the challenges this year?
One of the main causes of concern is Hypoinsulinemia. This is a health condition where a person's body doesn't react to insulin. In order to compensate the loss, the pancreas starts to produce more insulin that causes insulin resistance and leads to type-2 diabetes. This is one of the main reasons why doctors are against fasting this year.
Also Read: Lifestyle Coach Explains The Benefits of Dry Fasting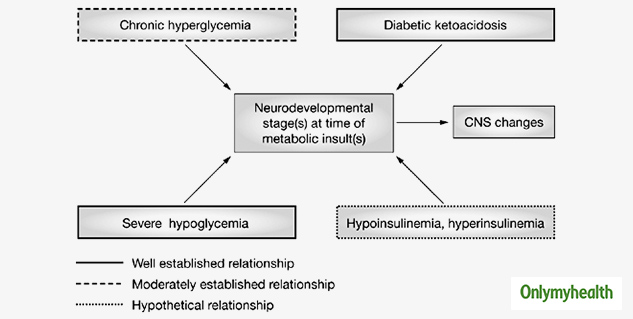 Fasting Diet During Coronavirus
Even though experts are not in favour of fasting due to the coronavirus threat, not many women are going to follow this advice. For them, we have some diet recommendations.
Instead of traditional karwa chauth thali, go simple this year. We know that while breaking the fast, special festive delicacies are served. Most of them are fried foods including desserts that aren't really good for health.
Instead of observing dry fasting, it is suggested to follow liquid fasting and stay hydrated with water and juices. This would maintain insulin in the body.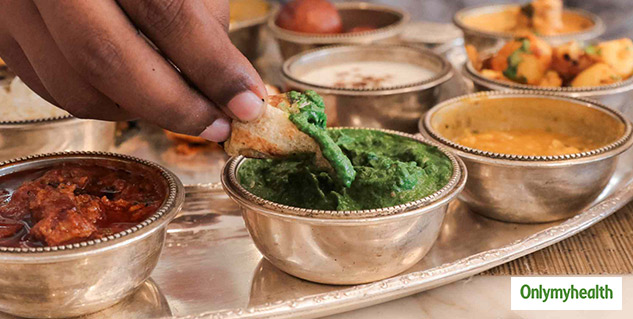 Have fibre-rich fruits like bananas, apples, papayas, pomegranate, berries, etc. Besides, consume nuts like almonds and walnuts to stock up on healthy fats.
For the after-fast meal, go for a light meal with chapatis, paneer or cottage cheese dish, stir-fried vegetables and a healthy dessert.
Pregnant and lactating women should refrain from fasting
Experts suggest that pregnant and nursing mothers should not observe dry fasting in the covid-19 situation. They are in the high-risk category and fasting may interfere with their health by causing hormonal imbalance and metabolic discomfort. If they continue to fast, they may have to face repercussions in the future. Not only their health but their baby's health may also be put at stake. We have seen reports of vertical transmission where the virus may transmit from the mother to the baby. Experts quote that day-long fasting can impact blood sugar levels and increase stress on the body.
People who are placed in the risk groups including pregnant women, lactating women, elderly women, women with an existing medical condition, etc. should not observe day-long dry fasting. Day-long fasting is indeed tough and the COVID-19 situation makes it tougher on our health and wellness. While religious beliefs are important, one must not sideline their health.
Read More Articles in Miscellaneous