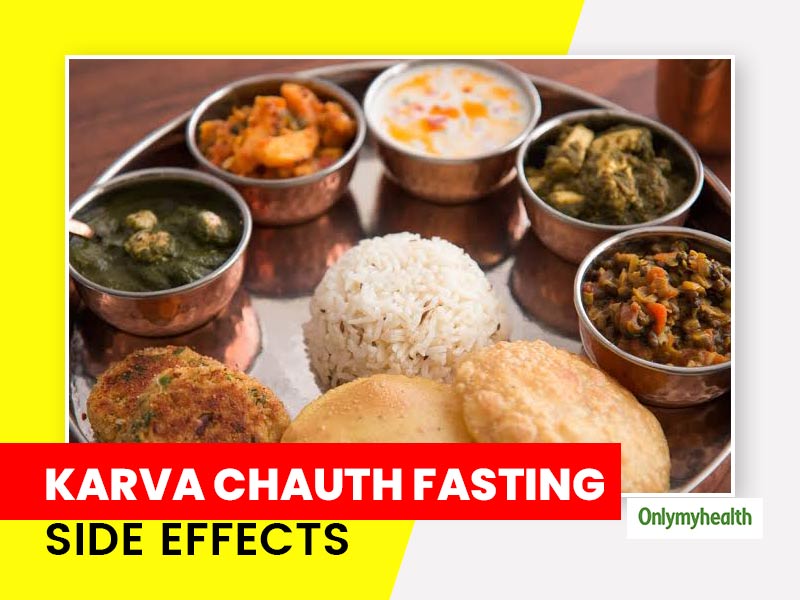 Many people face difficulties in breaking their karva chauth fasts in a healthy way. Here are some tips to avoid any side effects.
The months of October and November are filled with festivities and celebrations. People wear beautiful outfits and prepare various mouth watering dishes and sweets. After Navratri fasting, another fast is coming soon. Karva chauth is celebrated every year around this time only. Karva chauth 2020 is finally here and a wave of excitement has already risen. Along with getting ready and following the festival's rituals, there comes keeping a fast for the whole day. On this special occasion, one has to keep a vrat for a day and just eat a full nourished meal called sargi at 4 am in the morning. A day long fasting makes women feel frustrated due to the hunger and thirst. The controlling affects you psychologically too. In fact, there are many other health problems with fasting like acidity, low blood pressure, nausea, etc. In this article, you will get to know about 5 easy tips to fast on karwa chauth.
Best ways to break a fast
Your time of fasting ends as the day gets over and the moon is finally out. Along with having a healthy Sargi that includes nuts, fruits, etc, it's also important to break your vrat in a wholesome and healthy way. You need to take care of some things while taking your first meal. Here are 5 best tips to break a fast in a healthy and happy way:
1. Eat fruits and vegetables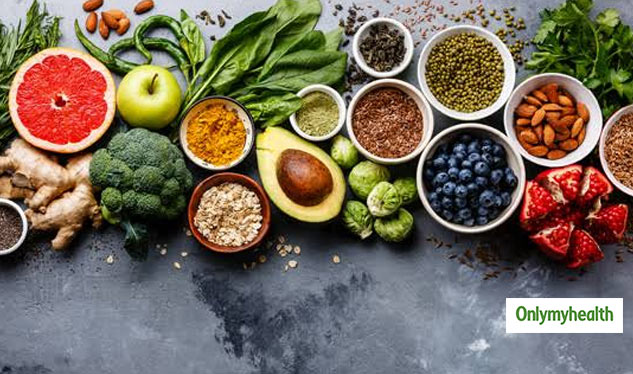 Many women have this confusion about what they should actually eat after Karva Chauth vrat. Post fast meal should include a huge amount of fruits and vegetables. Your plate can have salads and fruit charts for healthy breaking of fast.
Also read: 5 Easy ways to prevent faint spells this Karwa Chauth
2. Consume more protein foods
In fact, not just fruits and vegetables, one should also eat protein rich foods. Consuming protein rich food items right after your fast will give you back the energy you missed during the day of fast. Post fast diet should include sprouts, nuts, dal, yogurt and paneer as rich sources of protein.
3. Drink enough water
Keeping yourself dehydrated is important to survive through each type of fast. More than hunger, it is difficult to maintain a consistency of not taking fluids. Thirst is hard to control and in some people, dehydration can even lead to nausea and fainting. Therefore, after breaking your fast, consume enough fluids to fill the lost water content of the body.
4. Don't drink coffee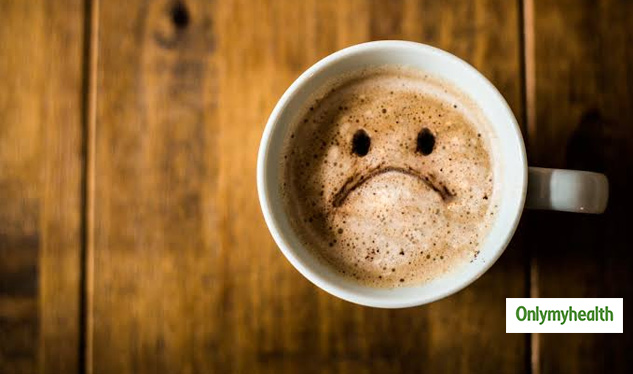 Taking caffeine after a day long fast is not healthy for your body. Do not drink tea or coffee just after breaking your fast. It increased your acid levels immediately that can lead to heaviness in the stomach and heartburn. You should have a glass of lukewarm lemon water to bring the pH of your stomach back to normal.
Also read: Want To Know Basics Of Intermittent Fasting From An Expert? Nutritionist Dr Bathwal With A Sample Diet Chart
5. Avoid oily and spicy food
Breaking a fast does not mean climbing on a plate full of heavy food items. In fact, to prevent the problem of acidity, one should avoid having oily and spicy foods. After being starved for the whole day, you should not binge on eating high calorie food all at once. This will not recover your day's fast as it contains less nutrients and just more fat.
These were some do's and don'ts that can help you in having a healthy and happy Karva Chauth fast. You can follow these tips to protect yourself from unnecessary health and mental problems. Karva Chauth 2020 is on November 4 and will be celebrated with all the enthusiasm, despite the pandemic times. Happy fasting!
Read more on Healthy diet