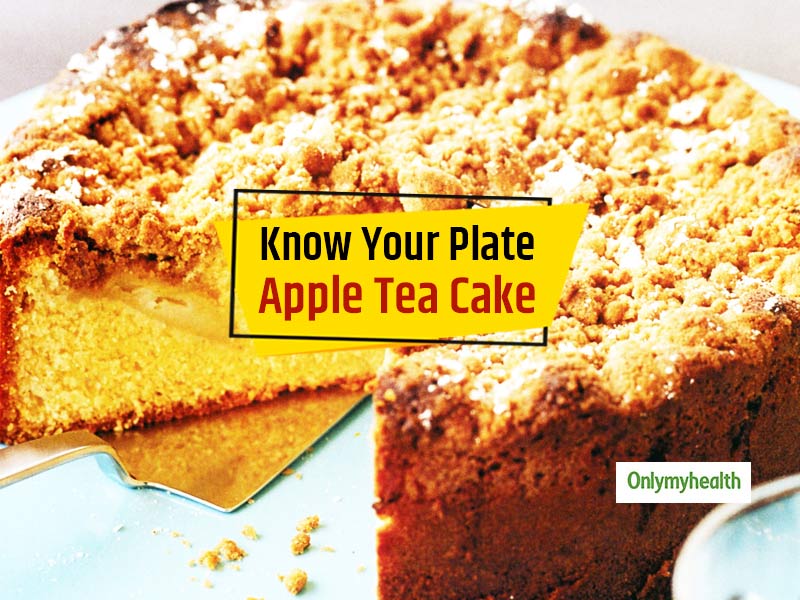 Know Your Plate: Most of the time, the cake is said to be unhealthy food because people believe that healthy food should contain less fat and sugar. There is too much history in cakes to eliminate them from our diet. But, is it right to label this beautiful thing as 'junk food'? Is there anything good about the cake? Although the cakes are healthy, they should be eaten in the morning. This means that you no longer have to worry about being obese or unhealthy, and if you do, you can always look for reviews on products that can help you at regeneration.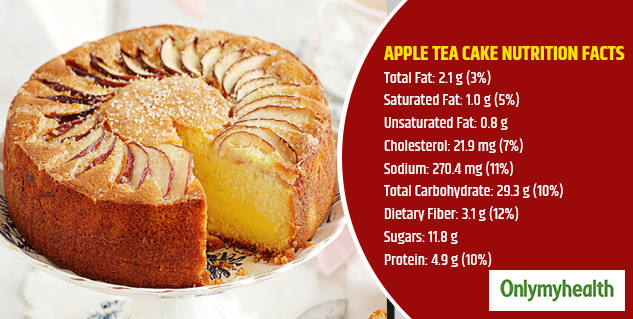 Apple tea cake ingredients
2 Apples
Two tablespoon lemon juice
Two teaspoon cinnamon
50gm caster sugar
50gm butter
200gm flour
Four eggs
Apple tea cake recipe: Serving Size: 1 Piece, Amount Per Serving Recipe: 8, Calories 151, Calories from Fat 18.9 % Daily Value*
Preheat oven to 180°C (not fan-forced). Grease and line base of a cake pan.
Peel the apples, and cut into segments. Toss the apples in half the cinnamon and lemon juice, then set aside.
Place remaining sugar and eggs in an electric beater and beat until very light and fluffy. Melt remaining butter and pour into the egg mixture.
Carefully lay the apple slices over the top, while pouring it into the pan. Sprinkle with the crumble mixture and bake until a skewer inserted into the centre comes out clean or for 50 minutes.
Cool it for 10 minutes before moving to a wire rack to cool completely.
Believe it or not, eating cake has some health benefits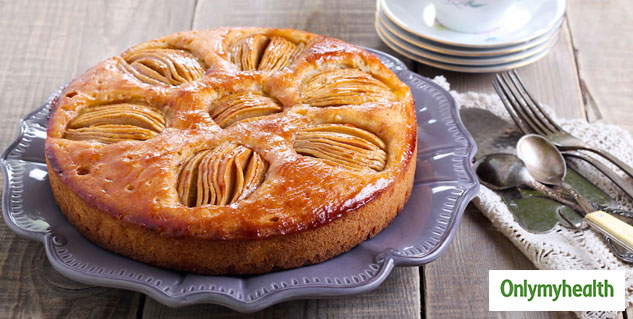 Helps defeat depression and makes you happy: The mood is incredibly important when it comes to your health. When you are unhappy, you don't take care of yourself, you sleep less, your energy levels drop, your skin damages, and you can start feeling unwell. You exercise very little when you are unhappy. A soft piece of Apple Teacake and a conversation with a good friend can make you happy.
Apple tea cake is an excellent source of calcium and protein: Eggs are one of the best sources of protein, and butter, milk, and chocolate are all excellent sources of calcium. We hear a lot about how bad sugar is, and how we shouldn't consume fat, but don't forget, some of our favourite treats have ingredients that are necessary for a healthy lifestyle.
Helps you lose weight: This is right! But you have to eat it in the morning, not in your standard afternoon tea slot. Because several years ago, research showed that eating a dessert as part of a balanced 600-calorie breakfast helps dieters lose weight. It is all about the metabolism being more active in the morning than throughout the day.
Also Read: Know What you Are Eating When You Are Devouring A Samosa
Contains calcium and protein: Some components in the cake are responsible for calcium, such as milk, butter, and chocolate. Eggs provide protein, while some fruits found are accountable for vitamins. These may include sultanas, lemons, walnuts such as walnuts and even other things such as carrots.
Gives you energy: Carbohydrates are an excellent source of energy. Yes, overeating it will get a terrible meltdown later when your blood sugar goes down, but for a quick boost, it is much better small sugary snack.
(With inputs from Neha Pathania, Chief- Dietician, Paras Hospital Gurugram)
Read more in Healthy Diet