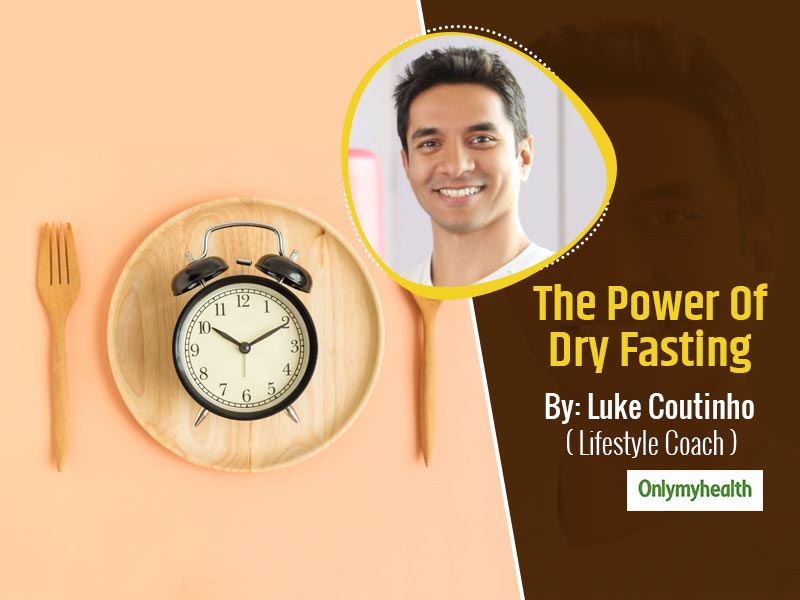 Dry fasting is an amazing way to maintain health says famous lifestyle coach Luke Coutinho. Dry fasting is another form of fasting where you are not supposed to either eat or drink anything for hours. In India dry fasting is popularly called 'Nirjala fasting' or fasting without water. This is been practiced in India for centuries, however, it is a new trend in the Western counties. In Hindu culture, dry fasting is observed as one-day 'Karwachauth' fast by married women. Similarly, Muslims observe 'Roza' in the month of Ramzaan.
According to Luke, dry fasting is extremely effective in treating numerous health conditions including weight loss, immunity boost as well as anti-aging. Not just that it can also aid several serious illnesses like diabetes, brain tumour, heart ailments and cancer.
Scientific benefits of Dry fasting
Luke explains that eating and skipping water for some time is very beneficial for the body. Our body system is very sensible. That is why when we fall ill, we feel hungry and thirsty. This is because the body tries to heal itself by reducing the amount of food and water. But there is a misconception among people that more food should be eaten when they fall ill. But leaving food and water for a few days is beneficial for the body.
Body Detoxification
Luke explains that when you fast, all the dirt in your body comes out. Whether you fast by drinking water or drink it without water i.e. dry fasting. Fasting after drinking water removes the dirt stored in your kidneys, liver and intestines with water. But still a lot of dirt remains inside the cells. At the same time, when you do fast fasting, that is, do not drink even water, your cells automatically start burning their inner dirt. This results in better body cleanliness.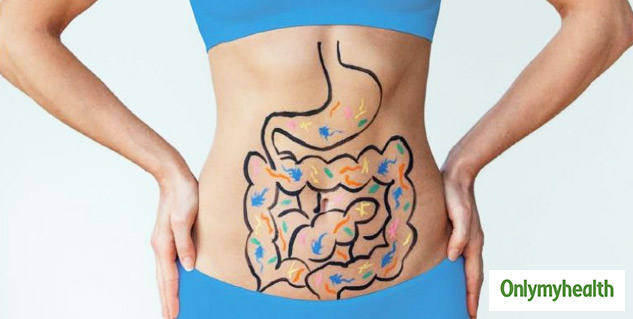 Production of new body cells
According to Luke, when you dry fast, the cells (cells) of your body burn toxins. With this, dead cells inside the body are also burnt and their place is empty. As a result of this, your body starts producing more stem cells. These stem cells go on to create new cells in your body. The more new cells are formed in your body, the longer you will stay young and beautiful.
Also Read: General Health Is The Key To Long Life
Preventing health ailments
According to Luke, dry fasting helps the body to fight against diseases like cancer and tumors. The scientific reason for this is that when you fast completely and do not even drink water, your body first burns sick cells and makes energy, so that healthy cells are not damaged. In such a situation, if a person has a tumor in the body or has some other disease related to cells, then the body burns the cells of that part rapidly and the disease starts to end slowly.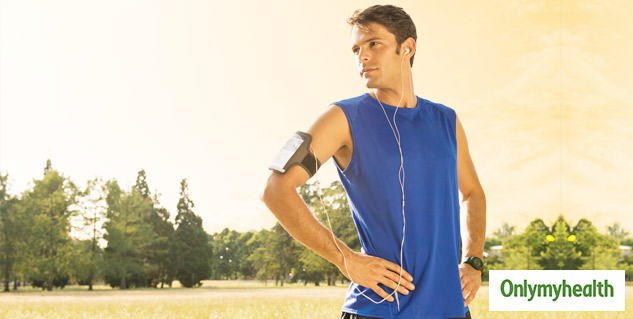 Immunity Booster
According to Luke Coutinho, dry fasting is the best and powerful way to increase body immunity. Such fasting increases the immunity of the body and reduces the risk of many diseases. Inflammation in the body is reduced through dry fasting. Inflammation is the cause that promotes cancer, diabetes, heart diseases. Therefore, you can avoid these diseases by keeping a fast or fasting.
Also Read: 1 Cup Garlic Tea In The Morning Is The Answer To All Your Health Woes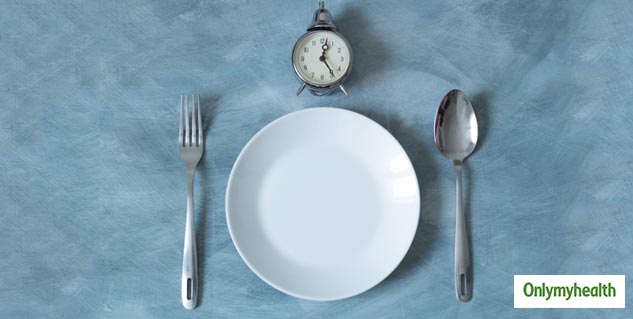 Tips to start dry fasting
You eat light food at night and drink water. After that go to sleep. The next day you stop your hunger and thirst for as long as you can. Initially, if you do dry fasting for 12-14 hours, then it is beneficial for you. After this, while slowly training your body, you can easily stay without food and water for 2-3 days. There is no better way to stay healthy that you keep 1-2 days dry fast once in 7 to 14 days.
Read More in Mind and Body