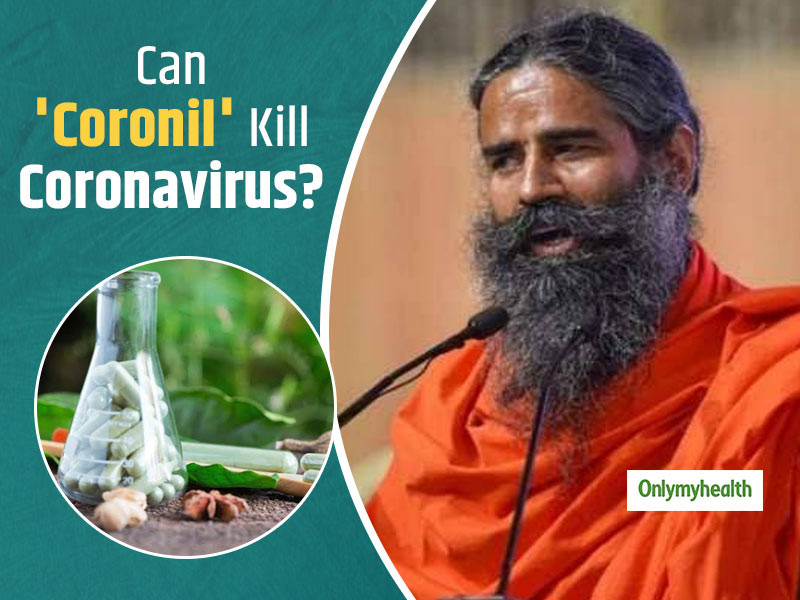 Patanjali has launched its anti-corona medicine kit with claims for 100% rate recovery but approval from the Ayush Ministry is still awaited.
The Ayurveda Giant 'Patanjali' has launched their Corona Kit claiming a 100 percent recovery rate. This is seen as a major breakthrough in COVID-19 treatment however, these are just claims as of now. In a press conference held at the Patanjali Headquarters in Haridwar, Uttarakhand, Yoga guru Baba Ramdev along launched 'Coronil', the anti-Coronavirus tablets. According to him, Patanjali along with NIMS, Jaipur tested these tablets on 95 coronavirus-positive patients where they showed signs of recovery within three days. However, it is not validated yet as they ICMR and Ayush Ministry haven't approved of this medicine. There are reports that the Ministry has asked Patanjali to withdraw advertisements.
Patanjali Anti-Corona Kit
Earlier this month, CEO of Patanjali Acharya Balakrishna claimed that their team of scientists and medical professionals are working on the Coronavirus medicine with cent percent positive results. Now, they have uncovered the Ayurvedic cure for COVID-19 after several clinical trials. This tablet is said to treat a positive patient within 3-14 days, which if true, can prove to be a major breakthrough in saving the lives of people and reducing the death rate. In Baba Ramdev's words, "The whole world is waiting for someone to develop a drug of coronavirus. Today, we are proud that we have developed the first Ayurvedic medicine for coronavirus. Coronil it is."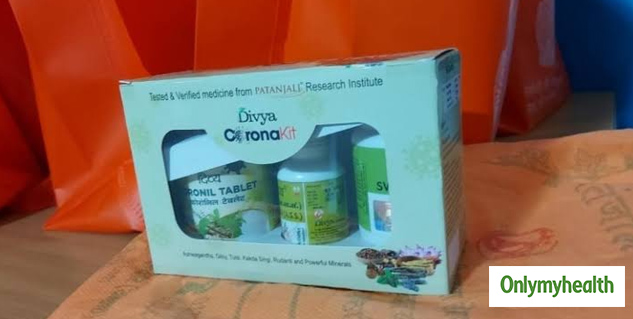 The Patanjali Research Institute and National Institute of Medical Sciences(NIMS), Jaipur conducted this joint research to prepare an Ayurvedic formula for Coronavirus. The anti-corona medicine kit with three medicines named- Coronil, Swasari Vati and Anu Taila is manufactured by Patanjali's Divya Pharmacy and is slated to be sold for 545 INR.
Also Read: MMR Vaccine Speculated To Be A Cure For COVID-19? Researchers Explain
Claims Made By Patanjali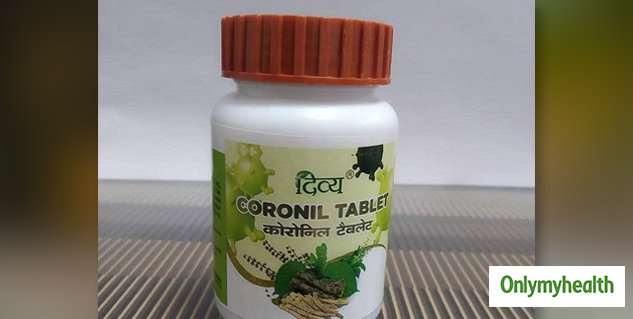 Here are the claims that Patanjali has made:
100% recovery within 7 days of taking the course
Better recovery of IL-6 and hsCRP levels as compared to the placebo group
Reduced chances of cytokine storm due to weakening of IL-6 response.
In the Press conference, baba Ramdev said: "We did a clinical trial on 100 patients out of which 65 tested negative within three days. While 100 percent of patients were completely free of corona within 7 days."
Also Read: Closing The Toilet Lid Before Flushing Prevent COVID-19? Study Answers
If claims are to be believed, there is a zero mortality rate of this drug with a 100 percent recovery rate. Patanjali is said to have followed all the rules and regulations while developing this drug. The initial trials were done on regular patients who showed symptoms. In the second round of the trial, serious patients shall be considered. This would provide a clear picture of whether 'Coronil' is really effective or not.
Patients who are in home isolation for common symptoms shall also take this medicine for faster recovery.
Read More in Latest Health News