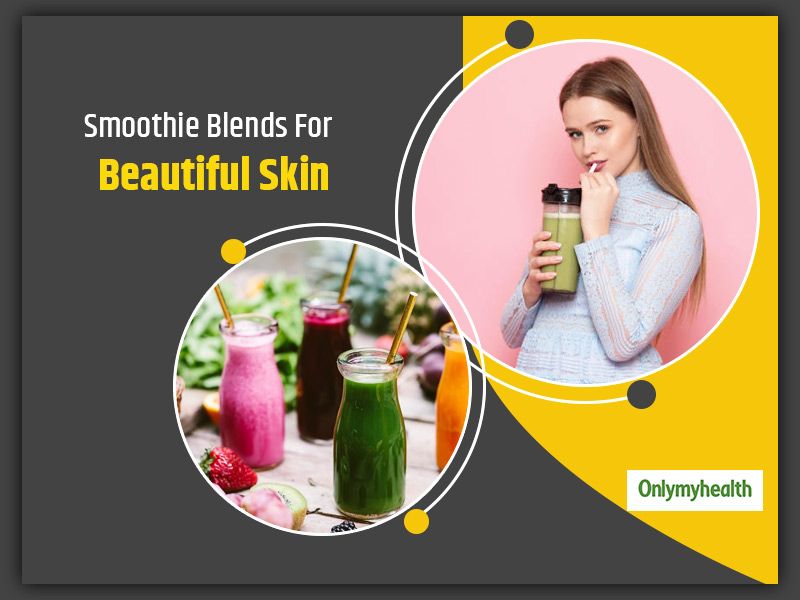 You might have been blessed with glowing skin but it takes efforts to maintain that natural beauty. Taking care of your skin is not just about using the right skincare products but also about taking the right diet. Most women do not know that more than spending whopping money on expensive skincare products, consuming a skin-friendly diet helps. The more natural your stay, the more it will reflect on your skin. On that note, let us introduce special dietary beauty blends that Dr. Rohini Somnath Patil, MBBS, Nutritionist & Founder of Nutracy Lifestyle have curated for our readers.
Diet and Skin
Most of us are aware of the close relation that diet has with our skin. Eating healthy and hearty food would enhance the glow on your face. On the other hand, whenever you consume junk, oily or unhealthy food, breakouts happen. Believe it or not, the diet has a major role to play in maintaining the beauty of your skin. Therefore, you must watch out what's on your plate to make your skin naturally.
Here are some dietary beauty blends suggested by Nutritionist for glowing skin. Check them out, prepare for yourself and see your skin blooming. But take care of these mistakes while drinking smoothies.
Strawberry & Pineapple beauty blend
Strawberries are rich in vitamin C which revitalizes the skin and gives nourishment. It is good for acne and has anti-aging properties. It is efficient for lightening scars. Pineapple is rich in vitamin c and manganese. It helps to fade scars and acne. Banana is rich in potassium which smooths the rough texture and heals dryness.
Ingredients
1/2 Pineapple
2-3 strawberries
1 banana
Mint leaves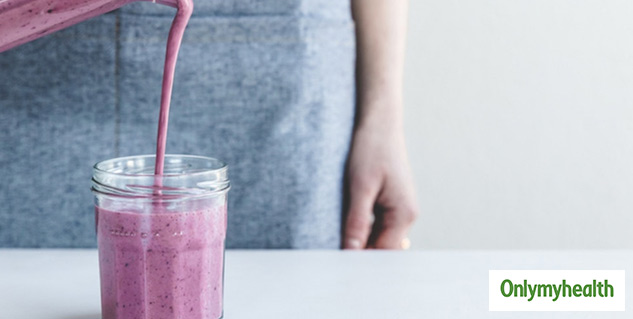 Procedure
Chop the 3 fruits and keep them in the refrigerator for 15-20 minutes.
After, put the chopped fruits with mint leaves in a blender. Add 3/4 cup of water for smoothing.
Then blend the ingredients properly in a smooth consistency.
The blend is ready to serve. You can add a pinch of salt.
Apple & beetroot beauty blend
Apple is rich in vitamins and minerals that prevent premature aging and enhance the glow of the skin. Beetroot is really beneficial for skin as it is a great blood purifier that makes your skin glowing and clear blemishes. Cucumber helps to reduce acne, swelling and puffiness. Tomato helps to reduce pores, lightening tan and bring a glow to the skin. Lemon is rich in vitamin c that makes your skin glowing and lightening.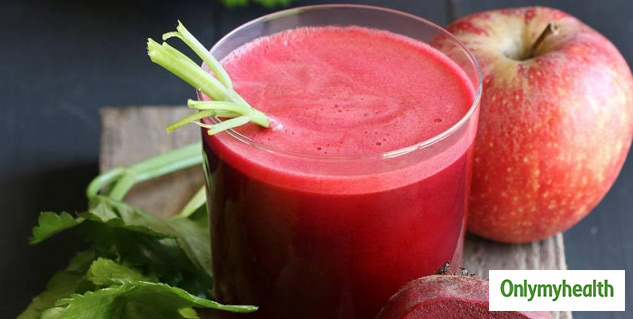 Ingredients
1 Apple
1/4 beetroot
1 cucumber
1 tomato
1 spoon lime juice
Procedure
Wash and chop all the ingredients
Then add them into the blender, add lime juice, 1/4 cup of water and mix them thoroughly
The drink is ready to serve. You can add salt to taste.
Watermelon beauty blend
Strawberry includes vitamin C which is beneficial for glow, removing acne and anti-aging. Watermelon is good for hydration of the body. Also, it has antioxidant and anti-ageing properties. Lemon keeps your skin glowing and makes you look younger. It is a rich source of vitamin C. Mint helps in cleaning pores and refreshes the body.
Ingredients- Strawberry, watermelon, lemon, mint leaves
Procedure
Chop the ingredients and put them in a blender
Add some water for smoothing
After, blend till the mixture becomes smooth.
You can also add ice cubes(optional)
The drink is ready to serve.
Almonds & Walnuts Beauty Blends
Almonds are a rich source of vitamin E that softens and nourishes the skin. Also, they help in the whitening of the skin. Can't is rich in potassium that keeps your skin hydrated. Also, they are good for dryness and heal the texture of skin. Walnuts are rich in omega 3 fatty acids that are good for strengthening the skin membrane and provide glow to the skin. You can also try spinach banana smoothie.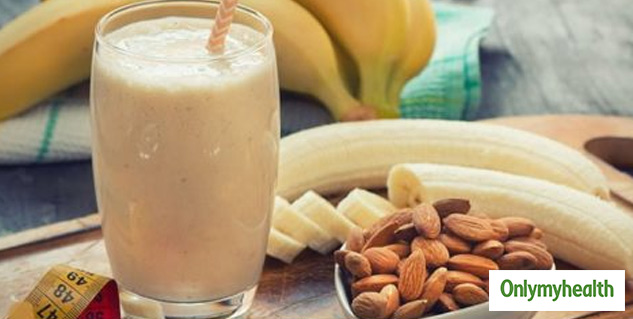 Ingredients- Soaked almonds, banana, walnuts
Procedure
Put soaked almonds and banana in a blender and add 1/4 cup of water.
Now, blend the ingredients thoroughly.
The drink is ready to serve.
You can also garnish the drink with some walnuts.
These are healthy drinks that apart from boosting your health, glorify your skin. Give these a try and see your skin and overall health getting back on track.
Read More Articles in Healthy Diet