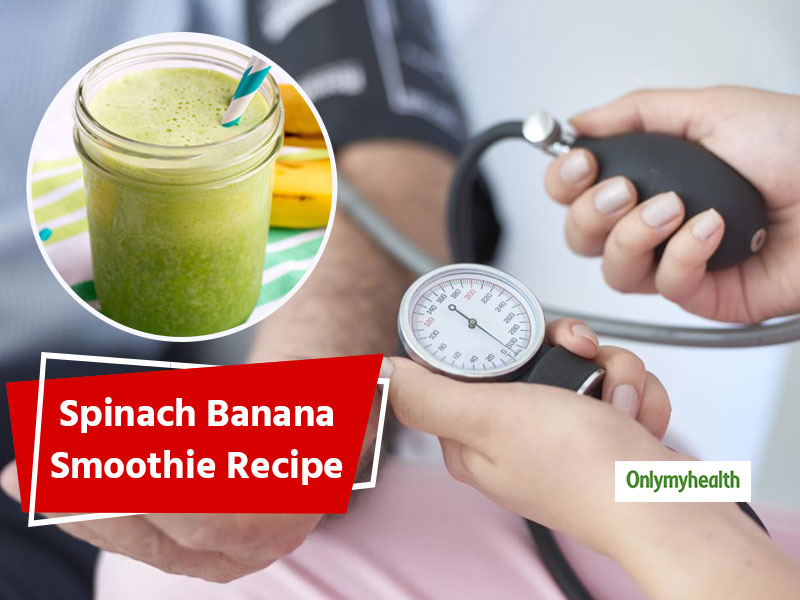 Today, due to the sedentary lifestyle crores of people are victims of high blood pressure. Increased blood pressure is fatal to humans as it can cause many problems such as:
heart attack,
kidney failure, and
stroke
High blood pressure or hypertension is a cardiovascular problem. In this, the blood flowing in the arteries of the patient starts putting more pressure on the walls of the arteries, due to which the heart starts getting trouble in working. It is very important to control high blood pressure immediately but in a tasty and easy way. Here's a special smoothie recipe for quick control of high blood pressure or hypertension.
Special spinach and banana smoothie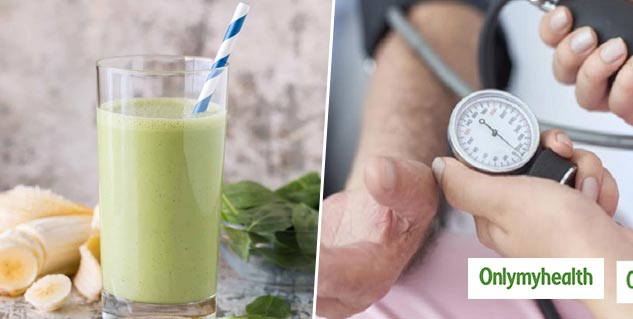 Also Read: Sprouted Brown Rice: How To Make, Health Benefits and A Lot More
To control blood pressure, you can easily make this special smoothie at home, which will be tasty to drink and will decrease your blood pressure immediately. This smoothie is made from banana and spinach. Bananas contain a lot of potassium, which is known to reduce high blood pressure immediately.
100 grams of bananas contain 358 mg of potassium.
Similarly, spinach is also considered very beneficial for blood pressure patients because it also contains too much potassium.
You can get 558 mg of potassium from 100 grams of spinach.
Besides, spinach contains iron and bananas contain zinc. Both of these elements are also beneficial for blood pressure patients. Therefore, smoothies made from it can be very beneficial.
Also Read: 7 Super-Berries That You Should Be Eating Every Day
Ingredients for smoothie
2 medium-size bananas
1 cup spinach leaves (wash them thoroughly with water)
Half cup orange juice
If you want, you can also add other citrus fruits like strawberry, pineapple, etc.
Half teaspoon flaxseed seeds/chia seeds/pumpkin seeds (if available)
Smoothie recipe for blood pressure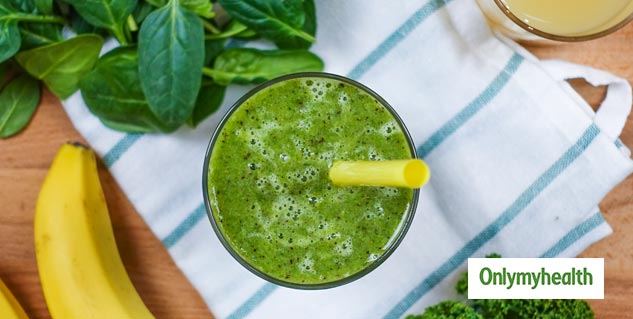 Peel both the bananas and blend them in the blender by adding orange juice.
After this add spinach leaves and add
half a cup of water.
If there are other fruits too, then cut them and add them.
Blend them all well.
Pour this smoothie in 1 glass
If you have flaxseed, pumpkin or chia seeds, pour them on the top of the drink.
Beneficial for blood pressure patients
This smoothie is very beneficial for high blood pressure patients. Apart from this, people of general health can also drink it, as it will benefit your whole body. Banana and spinach are rich and smooth proteins which also contain a good amount of antioxidants that protects them from many health problems.
Read more articles on Healthy Diet