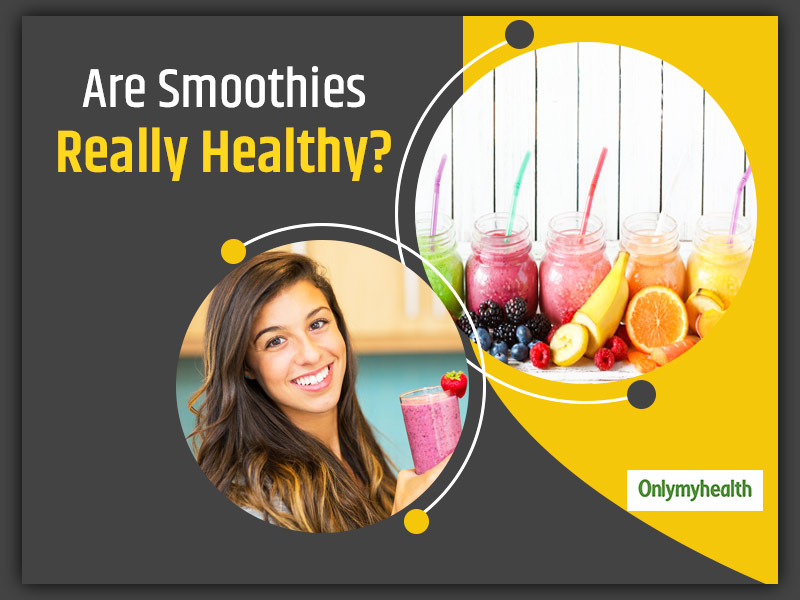 Smoothies are a big rage amongst fitness fanatics right now. Most of us see smoothie are the new healthy. A lot of us swear by a large glass of smoothie drink or a big smoothie bowl for breakfast these days. No doubt these are nutritious and delicious but are smoothies really healthy? People have different opinions about this. Some think that smoothies are good for health while some believe it is not. In reality, the health quotient of your smoothie depends upon how it is being made. In order to make it delicious, many people end up adding a lot of unnecessary ingredients such as full-fat milk, cream, Nutella etc. Therefore, instead of keeping fit, they end up getting fat. There are some reasons why this power drink causes people to not lose weight. We have compiled them all to tell you what weight loss mistakes to avoid while making your smoothie.
Are Smoothies Really Healthy?
Are smoothies good for those who are trying to lose weight? This is one question that comes to our mind. The answer lies in your smoothie recipe. An only fruit or green smoothie is definitely healthy. To make the smoothie more palatable, you can add different fruits which is fine. What makes it unhealthy is when you add full-fat milk to it. This might make it delicious but not healthy. Here are some common weight loss mistakes while making a healthy smoothie which people who are trying to lose weight should avoid.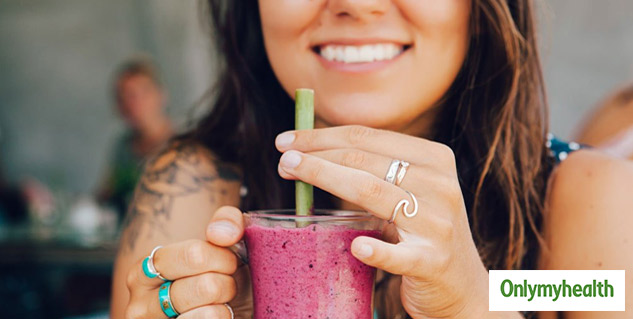 1. A large glass of smoothie
Portion control is the key to a healthy diet. No matter how healthy or nutritious your food is. It is important that you consume it in proper proportions. We believe healthy food can be eaten in whatever amount, which is a myth. A healthy fruit smoothie has natural sugar which would increase the calories. Therefore, drink a small or medium-sized glass only. It is also said that you should drink a glass of green smoothie in breakfast.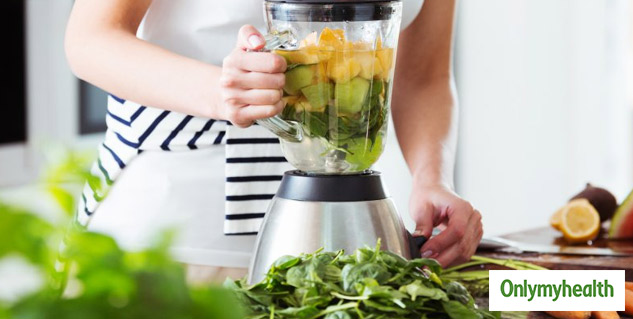 2. Adding a lot of fruits
Well, if you are someone who throws any and every fruit in the jar while making a smoothie, stop this! This is the worst diet for weight loss. Each fruit has some calories. Mixing them up in large proportions would upscale the calorie counter and this is one of the common weight loss mistakes that people do. It is good to add only low-calorie fruits such as avocado in your smoothie.
Also Read: Best Immunity-Boosting Homemade Juices For Weight Loss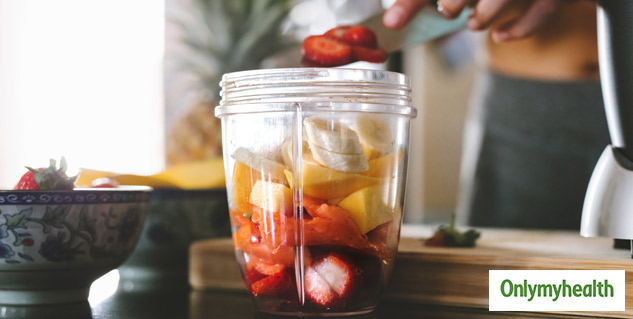 Best fruits for a healthy fruit smoothie- Fiber-rich fruits are the best for your health. Add bananas, kiwi, berries, kale, chia seeds, etc.
3. Smoothie bowl is better than smoothie drink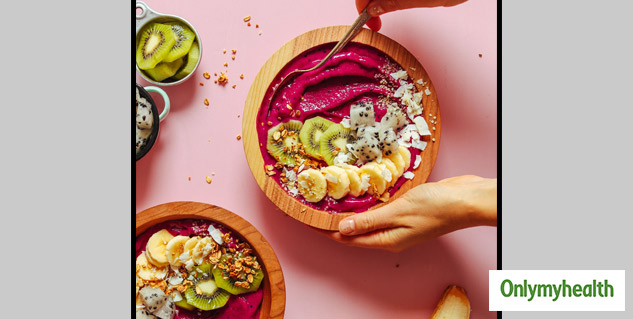 It is our habit to drink juice or smoothie in one go. This practice causes an immediate hike in the blood sugar. If you are consuming smoothies to lose weight, it is better to prepare a smoothie bowl and eat it. This would control the hormones of satiety keeping you full for longer and not trigger hunger pangs.
Also Read: Drinking Bottle Gourd or Lauki Juice Is Good For Skin & Hair
Also, it is better to have this as a snack and not a meal.
4. Adding milk or dairy
Avoid any dairy product in your healthy fruit smoothie bowl especially packaged ones. Find better alternatives such as soy milk, almond milk, coconut milk, or oats milk.
Read More in Healthy Diet