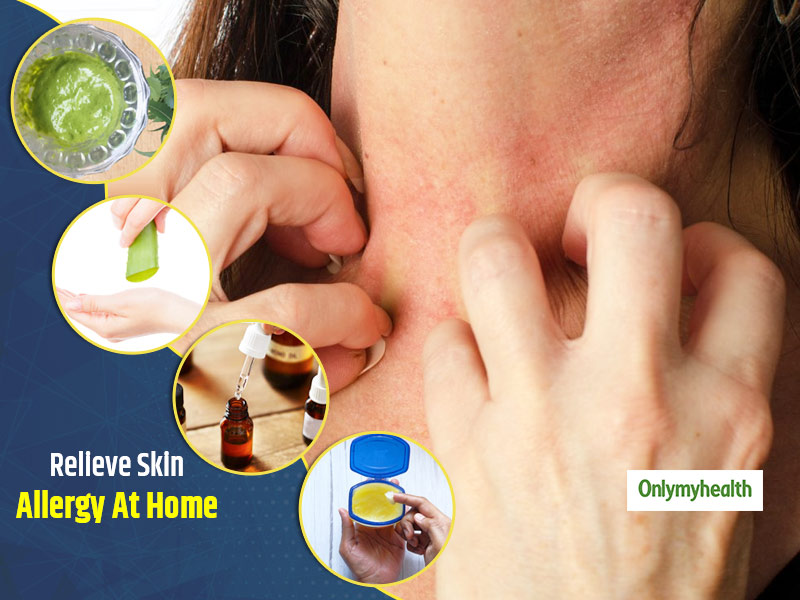 Are you allergic to any food or substance that causes skin rashes or allergies? If yes, not only do you need to avoid coming in contact with them but also take immediate steps to relieve the allergic reaction. Skin allergies are different from food allergies. These are mostly caused when an irritant or allergen comes in contact with the skin and your immune system releases antibodies to inhibit them. This causes an allergic rash which may vary from mild to severe. While chronic allergy can only be treated with medication, mild allergies can be easily tackled with home remedies. If you notice symptoms of skin allergy, implement either of the home remedies mentioned below to get relief instantly.
Home Remedies To Treat Skin Allergies Naturally
Here are some easy and 100% effective natural remedies to treat skin allergies at home. Make use of kitchen ingredients to calm an allergic reaction.
Aloe Vera Gel
We are all aware of the soothing and healing properties of aloe vera. It is the best go-to solution for irritated skin especially if you are experiencing severe itching due to an allergic reaction. Due to its anti-inflammatory properties, it relieves irritation, itching and inflammation within minutes of application.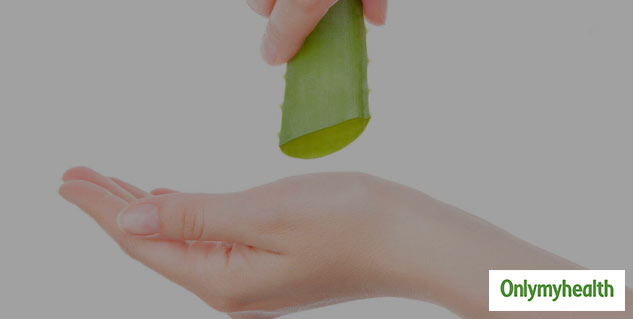 Just get some fresh aloe vera gel and apply it to the affected area. If you don't have an aloe vera plant at home, you can also use packaged aloe vera gel. Leave the gel on the skin for 30-40 minutes or until you find relief.
Baking Soda
Baking soda is one kitchen ingredient that comes to your rescue for myriad skin problems. You can also make use of baking soda for skin allergies but with caution as its excessive use might aggravate the problem. For the uninitiated, baking soda is basic in nature and therefore, it helps in restoring the skin's natural pH balance. Applying a regulated amount of baking soda on the skin would relieve itching and soothe rashes to start the skin healing process.
Also Read: Learn How to Use Baking Soda for Your Skin
Take one teaspoon of baking soda and add a little water to it. Make a smooth paste and apply it to the affected area. Wash it off after 10 minutes. You can do this 3-4 times in a day to relieve the symptoms of allergy.
Coconut Oil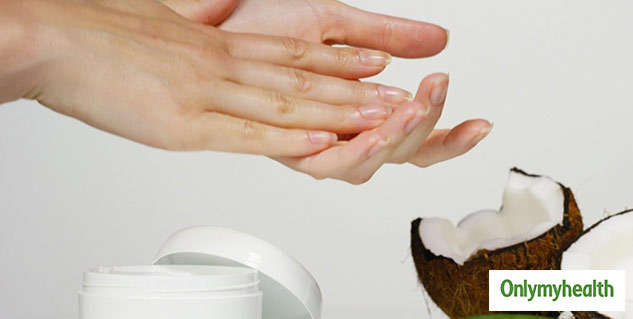 Coconut oil is probably the best oil for skincare. It has impeccable healing and moisturising properties that come to your rescue when an allergic reaction occurs. Besides, it also shows analgesic activities to reduce itching and redness caused by the allergen.
Take some virgin coconut oil in a bowl and heat it for 5 seconds. Then apply this warm oil to the affected area. Do not massage it. Just leave for an hour. If you are feeling a burning sensation along with redness and itching, use cold coconut oil. You can reapply coconut oil after 3-4 hours.
Apple Cider Vinegar
Apple cider vinegar is not just for weight loss and digestive health but it is also a potent skincare agent as well. It has acetic acid that exhibits antimicrobial and anti-inflammatory properties to calm down the agitated skin and reduce affect-effects of allergy. Although this remedy isn't advised for people with sensitive skin.
In a cup of warm water, add one tablespoon of ACV and mix.
Using cotton, apply this mixture to the affected area.
Let it dry and then wash using running water.
Do this one twice a day until you see your allergy vanishing.
Essential Oils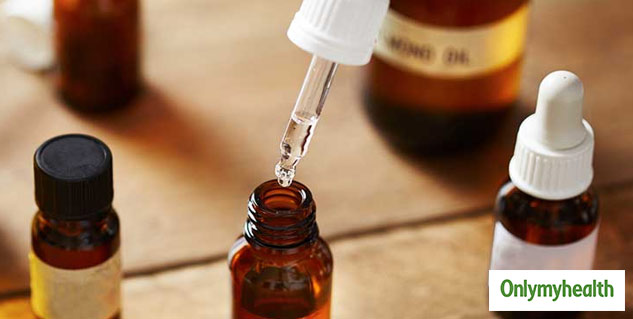 There are several essential oils that can help in treating skin allergy symptoms. We have listed down some here. You can pick any of these as per availability and use.
1. Peppermint Oil
Peppermint oil has menthol that possesses amazing cooling and anti-inflammatory properties. It provides immediate aid to itching, redness, and swelling.
Also Read: How To Make A Peppermint Face Mask?
2. Tea Tree Oil
Tea tree essential oil is widely used to treat acne and pimples. It has antimicrobial and anti-inflammatory properties to aid various skin-related issues. As far as skin allergies are concerned, tea tree oil can relieve the symptoms to provide relief in redness and inflammation.
To use these essential oils for allergies, mix a few drops of essential oil in one tablespoon of carrier oil(coconut oil, olive oil, jojoba oil, etc.)
Mix them well and apply on the affected area of the skin.
Leave it for an hour and then wash.
You can do this 2-3 times a day.
Please note: Always be cautious of the amount of essential oil you are using. These are concentrated oils and therefore should be diluted properly before use. If you suffer any reaction after putting these oils on your skin, wipe it off immediately. Sometimes, the skin is unable to handle these concentrated oils.
Manuka Honey
Manuka honey is medicinal honey that is extensively used in treated wounds. It benefits the skin as it has antimicrobial and immunoregulatory properties that speed up wound healing. It can be used for skin allergies as well since it is medicinal and suits every skin-type. This natural humectant helps in curing signs of skin allergy, soothe irritation and moisturise the skin.
You can directly apply manuka honey on the affected part and keep it for about 30 minutes. After that, wash it off with lukewarm water. If you are experiencing itching and redness, you can apply it 2-3 times a day as there are no side-effects of manuka honey and you can apply it multiple times.
Holy Basil Leaves (Tulsi)
Have you heard about the medicinal benefits of tulsi? This is a potent Ayurvedic herb that helps in warding off numerous skin issues and it also comes in handy in tackling skin allergies. The anti-inflammatory, antimicrobial and anti-allergic properties of tulsi allow the skin to heal faster. As you apply tulsi on the affected area, you'd see the pain, itchiness, redness subsiding.
Pick some fresh tulsi leaves, wash them and then grind them into a smooth paste.
Apply it on the skin and keep it for 30-40 minutes.
This is an herbal solution that won't cause any side-effects. You'd get relief soon after applying.
Petroleum Jelly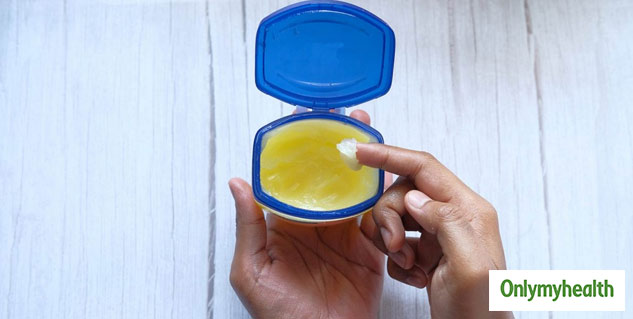 We all have petroleum jelly at our homes, especially during the winter season. The most common use of petroleum jelly is to moisturise the skin but it can also be put to use to soothe allergic skin. This helps in preventing the spreading of infection.
Simply apply a generous amount of petroleum jelly to the affected skin and leave it. Reapply if you feel like applying after a couple of hours.
Neem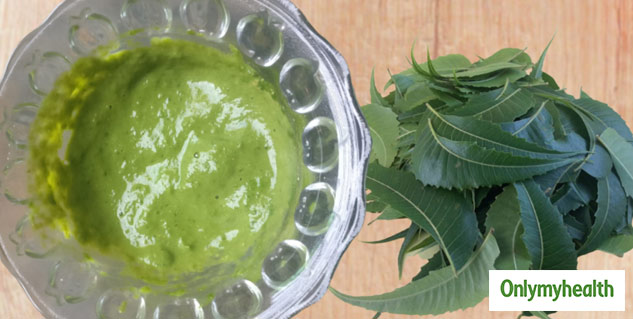 Neem is a powerhouse of antibacterial, antimicrobial and anti-allergic properties. It can effectively reduce redness, itching and inflammation caused by allergens. The main component of neem is nimbidin is a natural antihistamine that is found to be potent in relieving allergic symptoms.
To treat your condition, grind some fresh neem leaves to form a paste.
Alternatively, you can also add some water in neem leaves powder to make a thick paste.
Apply it to the affected area and wait for it to dry. Then wash it off.
Neem might cause slight irritation which is common. Just be patient and watch how neem improves your skin condition.
These were some ways to cure skin allergy naturally. All the ingredients mentioned in this article are easily available where most of them are staples in your kitchen. Just utilise what you have and treat allergy naturally.
Read More Articles in Home Remedies