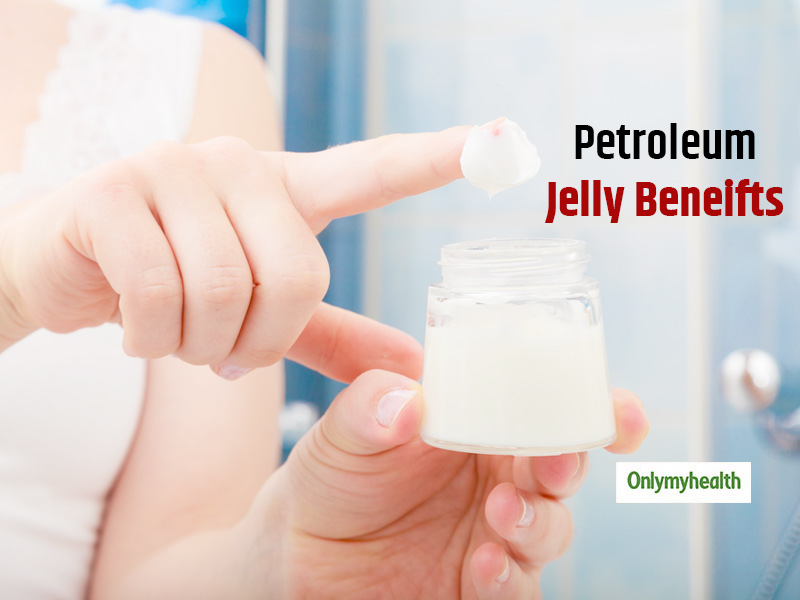 Did you know the petroleum jelly that we have been using since our childhood is hugely beneficial in repairing the skin?
Petroleum jelly (also called petrolatum) is a semi-solid mixture of hydrocarbons, mineral oils and waxes, which form a semi-solid jelly-like substance. Its lubricating and coating properties make it surplus for the usage. It helps in healing minor skin scrapes and burns, moisturises the face, hands, helps clean and nourish the pet paws, prevent rash, helps remove eye makeup, split ends, and to preserve perfume scents. It can be used as lube for stuck objects and many more. Here are some usage and benefits of petroleum jelly:
Medical Treatment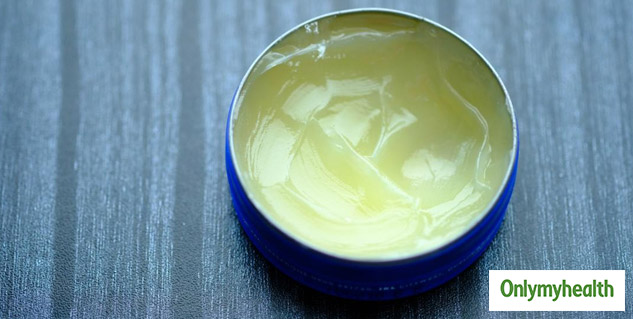 American Academy of Dermatology suggested to moist injuries with petroleum jelly to avoid scars. An analysed medicinal use is the initial post-operative period following laser skin resurfacing. It is highly used by otolaryngologists for moisturising nasal, treating epistaxis and to resist nasal crusting. It is safer to apply petroleum jelly to nose for a short period to avoid any side effects.
Also Read: Salon During The Times Of COVID-19: Basic Precautions To Exercise To Stay Safe & Virus-Free
Skin and Haircare
Petroleum jelly is also used as a component in many skin care lotions and cosmetics due to its properties of moisturising and procuring various types of skincare and protection. It also delivers as a grooming aid.
Preventing Moisture Loss: By applying petroleum jelly, we can avoid the loss of moisture that leads to softening our nail cuticles and prevents crack hands and lips. We can also use it to provide heat insulation. This property is very beneficial for the swimmers as they apply it to keep themselves warm underwater, especially while training or during channel crossings or long ocean swims. It also prevents chilling of our face due to moisture loss during cold weather.
Hair Grooming: It was highly used to style hair in the first part of the twentieth century. When we mix it with beeswax, it makes an effective moustache wax or even a beard cleanser as well.
Skin lubrication: The sports people use it as a lubricant. They apply it to their skin to avoid friction with their clothes. People also use it as a personal lube as it does not dry, unlike water-based lubricants. It also prevents diaper rashes and can be used to remove makeup as it is safe to use near the eye area.
Product Care and Protection
It can be used to coat articles which are more prone to corrosion and rusting like metallic trinkets, non-stainless steel blades etc. It is water repellent and eco friendly as well. It can also be used to finish and protect the wood and smooth leather products. It can also be used for lubricating slide rules and zippers. When petroleum jelly is mixed with candle wax formulas to gives fragrance oil, softens the overall blend and facilitates adhesion to the sidewall of the glass—highly used to make modelling clay for children.
Different ways of using petroleum jelly: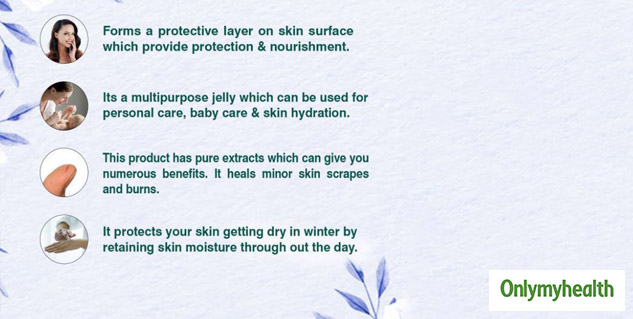 Also Read: Is Air Conditioner Making Your Lips Dry? Try These Homemade Coconut Oil Lip Balms
This highly effective jelly for skincare has been put to use for years, being the one-stop solution for various skin and hair related problems. To list it all together, petroleum jelly is a great skin lubricant, especially for those who have a dry and scaly skin, those who apply makeup every day, and can be used as a makeup remover too.
Read more articles on Fashion & Beauty