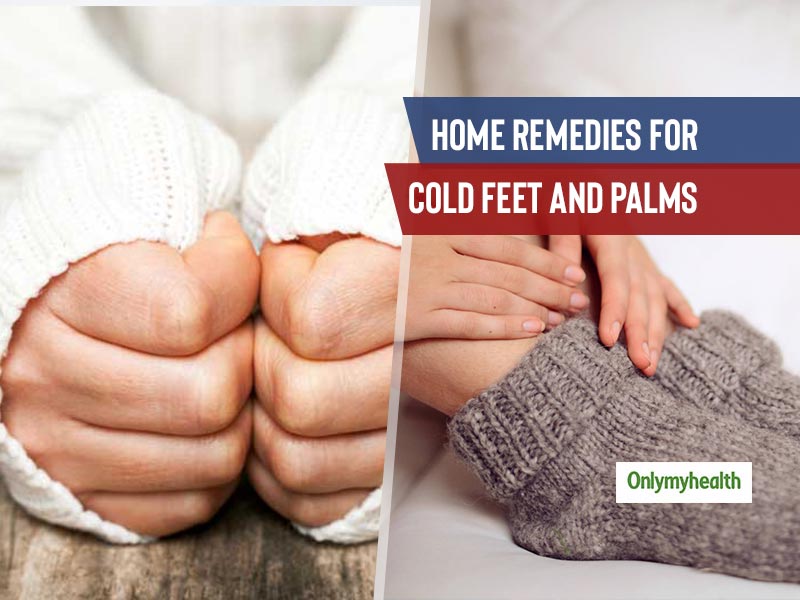 As the temperature continues to dip, we are forced to layer ourselves in winter clothes. Staying inside a warm blanket with a cup of hot chocolate is a bliss. But for some people, doing all this doesn't warm their cold palms and feet. Even after snuggling in a blanket for hours, their palms and feet stay cold. If this happens with you, here's how you can overcome the problem with some easy and effective home remedies.
Why do your palms and feet become cold?
The main reason behind colder palms and feet is poor blood circulation. As the blood supply isn't proper, the required amount of oxygen doesn't reach the hands & feet and they tend to turn colder.
Sometimes, these can be a sign of an underlying disease or severe health problems such as anaemia, hypothermia or hypothyroidism, diabetes, nerve damage, chronic fatigue, restless leg syndrome, etc. If despite wearing warmers, your hands and feet remain cold, you must get yourself checked for the aforesaid diseases.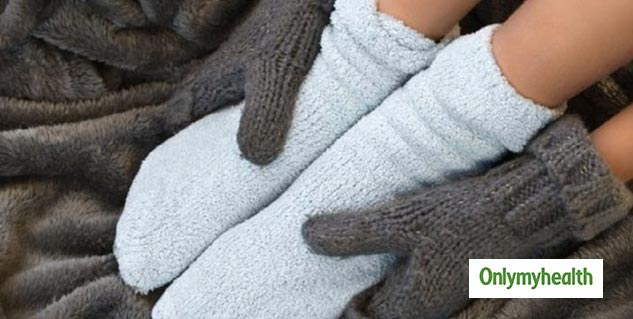 5 Proven Home Remedies for Cold Palms and Feet
Oil Massage
Massaging is the easiest and most effective way to provide some warmth to your cold body parts.
Warm any oil of your choice and massage your feet and hands. The best oil for skin massage is Virgin Olive Oil from The Old Soul.
Massaging boosts blood flow and oxygenation which helps in increasing body temperature.
Hydrotherapy
If you can do this therapy, you must try. It is done with both cold and hot water to restore the warmth.
First, keep your feet in icy cold water for 2 minutes.
Now, immerse them in lukewarm water for 1 minute.
Continue switching for 15-20 minutes.
Wipe your feet, apply some moisturizer and wear socks.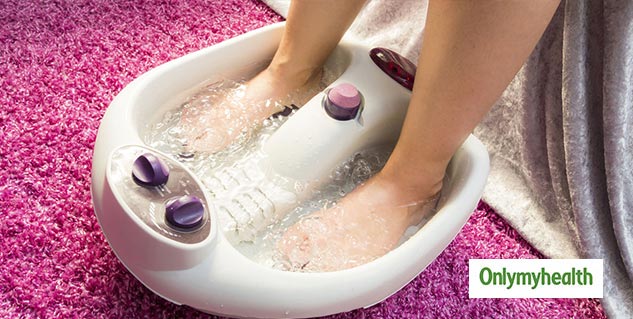 Epsom salt foot soak
Epsom salt contains magnesium and hot water gives a warming effect. Together, they make the best combination to treat cold hands and feet.
Fill a tub with warm water and add Epsom salt to it.
Soak your feet in the tub for 15 minutes.
Wipe your feet, apply some moisturizer and wear socks.
Feet Exercises
Doing some foot exercises may also provide benefits in coldness. Here is one exercise that you may practice:
Stand on your toes putting all of the weight on them for a minute.
Now, slowly return touching your heels on the floor.
Continue this for 10-15 minutes.
Rotating the claws of feet is also helpful. Doing this 15-20 times daily helps in treating the coldness.
You can do the rotational exercise with your palms also.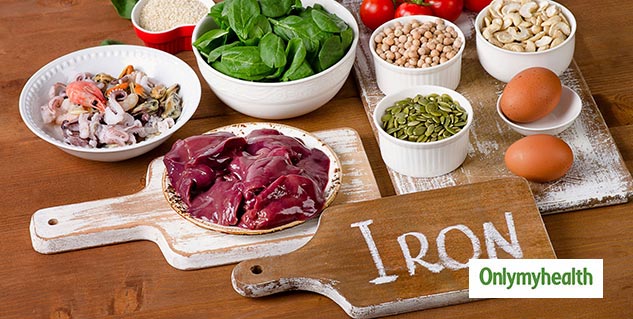 Eat iron-rich foods
Cold palms and feet may also be due to anemia which is caused due to the deficiency of iron. Thus, one must include foods rich in iron in their diet. Iron-rich foods that you can easily get in this season are spinach, soybean, olives, beetroot, dates, apples, apricots, etc.
If none of these work for you, there might be some medical problem. Get a consultation from a doctor.
Read More such Articles in Home Remedies section.