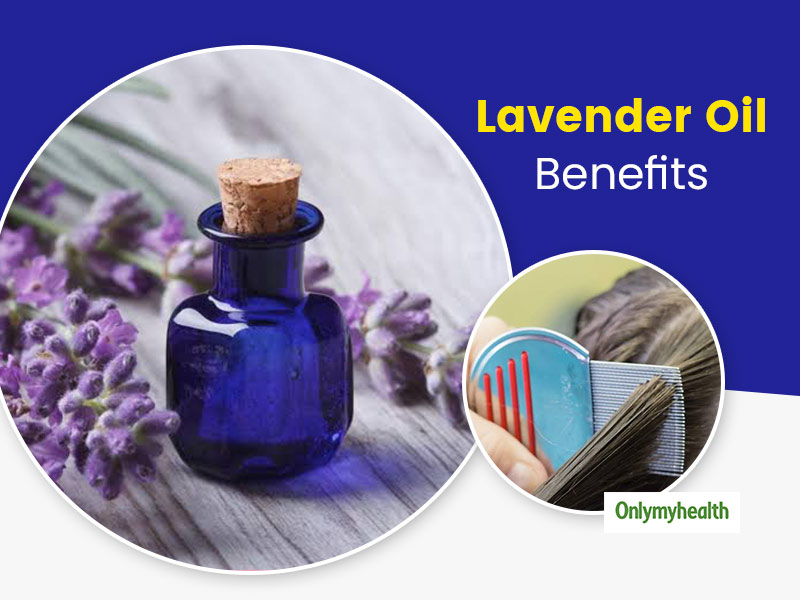 Lavender oil offers many benefits including hair and skin care. Read this article to know all the advantages of this essential oil.
Lavender oil is used in many households for its numerous benefits, for health, skin as well as hair care. This essential oil is even poured on aroma dried flowers. This oil is extracted from the lavender plant and acts as a flavouring ingredient in foods, drink, soaps and several cosmetic products as well. Along with the freshening fragrance, it has many other important functions to perform. It helps in making the environment relaxing, stress free and fresh. It is one of the best natural remedies to promote good sleep, boost mood and have a calm mind. People with insomnia can also use lavender oil as a pillow spray or in a patch, massage oil, or aromatherapy diffuser. However, you should take advice from your healthcare professional before using it for insomnia. Read further to know about the benefits of lavender oil for skin and hair.
Lavender oil for skin
Lavender oil can contribute towards killing bacteria, this healing and prevent several skin problems including acne breakouts. The essential oil helps in unclogging pores and reducing inflammation, if applied on the skin. So, here are some skin benefits of applying lavender oil:
1. Reduces acne
Lavender oil contains beneficial properties that can help in treating acne or pimples in the skin quickly and effectively. The antibacterial properties present in this essential oil help in cleaning your skin by reducing acne. Lavender oil has antioxidants, anti-fungal and antibacterial properties that help in getting rid of acne, especially on your face.
2. Helps with dry skin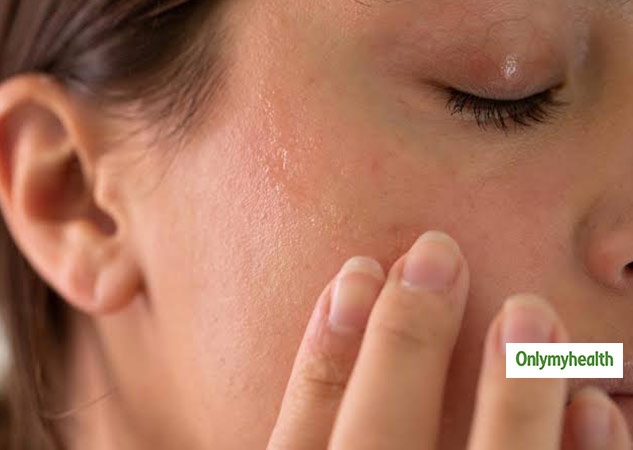 According to some studies, lavender oil contains both antimicrobial and antifungal properties which makes it a natural treatment for dry skin. It also say that this essential oil can kill the bacteria Staphylococcus aureus which is responsible for causing the skin condition eczema. It provides moisture to your skin till the inner layer, which eliminates dryness.
Also read: Got Sunburns? Here Are 4 Essential Oils That You Can Apply For Rapid Relief
3. Heals wounds
Using lavender oil or treating cuts and wounds is a conventional treatment. This essential oil can help in speedy recovery and keeping the wound moisturized as well. You can just apply a few drops of any essential oil to heal your wound quickly. As mentioned above, lavender oil has antimicrobial properties present in it that can help in preventing and treating infections.
4. Reduces inflammation
Other than beauty care problems, lavender oil can also be used to apply on the body wherever you are experiencing pain and inflammation. Lavender oil has anti inflammatory properties that help in reducing inflammation faster than other home remedies. However, do not miss out mixing it with a carrier oil.
5. Treats wrinkles
Lavender oil plays the role of a hydrator for your skin. It helps in lightening the skin tone, thus reducing the effect of dark circles under your eyes. Moreover, it even helps in reducing the appearance of other signs of ageing like wrinkles. Lavender oil will reduce the sacs under your eyes and prevent dark circles. Lavender oil has anti-inflammatory properties that keeps your skin moisturized as well. Massage this on and under your eyes before sleeping. Do this for more than a week.
Lavender oil for hair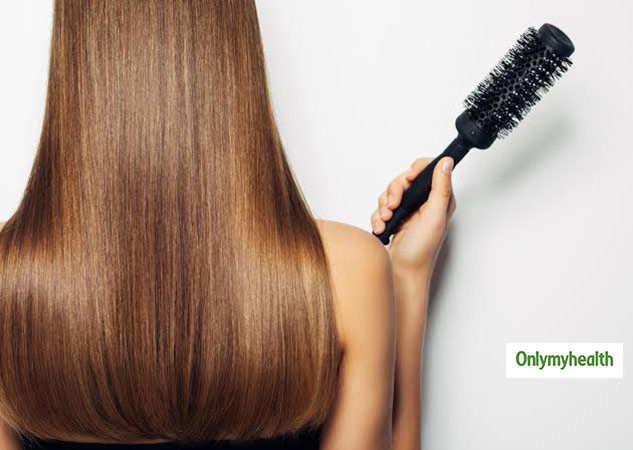 Lavender oil is beneficial for pain relief, migraine relief, cleaning, and it even acts as an air freshener in the room. Along with these advantages, it is also good for your hair care routine and other damage problems related to it. Many studies show that this essential oil can help in making your hair healthy and beautiful. With the help of distilling techniques, lavender essential oil proves itself as a useful compound in many ways, including good hair growth and a calming effect on the scalp. So, here are the main benefits of lavender oil for hair:
1. Eliminates head lice
A mixture of coconut oil and a few drops of lavender oil can also prove to be beneficial for eliminating head lice. Head lice can be extremely bad for you as it damages the scalp and can cause infections as well. You can rely on lavender oil for life treatment. They will reduce the scalp and hair dryness along with killing and preventing head lice. The lice and eggs are easy to take out if you apply oils. Make sure you are not allergic to essential oils.
2. Promotes hair growth
By treating some other hair damage problems such as hair fall and split ends, lavender oil can also be useful for faster and strong hair growth. Along with being good for hair growth, it also acts as a natural hair conditioner for us. Therefore, if you apply lavender oil hair mask on your head as a routine, then it will promote hair growth effectively.
Also read: Apply These 7 Essential Oils For Joint Pain
3. Prevents scalp problems
Lavender oil along with the mixture of different carrier oils like almond oil, coconut oil and olive oil are effective natural treatments for scalp acne and other scalp infections as well. They will provide moisture and remove the dryness on your scalp and hair. Applying the mixture of oils atleast twice a week, daily, can help in getting rid of scalp problems. Just take care of your allergies and you can also use other essential oils for this purpose such as chamomile oil, tea tree oil, etc.
Lavender oil side effects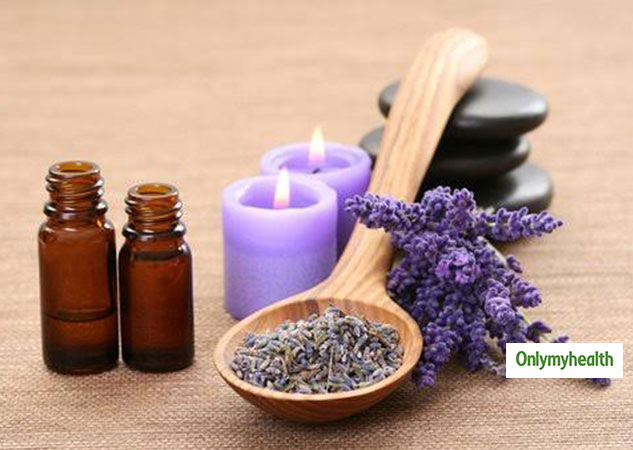 Along with the beauty benefits, lavender oil has some side effects as well. You have be careful while inhaling this essential oil and do this only after your doctor's consultation if you are on any anti depressants. Lavender oil's aroma can make you feel drowsy, lethargic and very uncontrollably sleepy. It is good for insomniacs but not in excessive amounts. And, remember not to apply too much lavender oil directly on your skin. Try diluting it with a carrier oil like almond oil or coconut oil, and then use only a little bit of lavender oil. Applying excessive oil can lead to skin irritation. This instruction should be followed for both hair and skin usage. Another side effect lavender oil is that it can develop a skin rash if you are allergic to it. So, apple and little oil to test and then only use it properly. Lastly, never take the risk of ingesting essential oils or get them in your eyes. Wash your eyes immediately in such cases, to protect your eyes.
How to use lavender oil for skin and hair?
For skin:
Essential oils can be harsh and tough for your sensitive skin so it is important to mix them with a carrier oil like almond, argan oil, jojoba, olive or coconut oil firstly. For most of the skin care purposes, it is best to massage the mixture or oils on the skin using your fingers or cotton balls. However, remember to always wash your hands and area of the skin properly before applying. Another use of lavender oil for skin is through steaming as it is a beneficial natural care treatment for problems like acne and dry skin. You can put a few drops in the hot water bowl for effective steaming process. But, avoid avoid exposing your face to very hot steam.
Also read: Winter 2020: Amazing Benefits Of Essential Oils In This Season
For hair:
Just like your skin, there are several ways to use lavender oil for your hair and scalp issues as well. It depends on the issue, as to how and where you will apply this essential oil. Firstly, you can always massage the oil on your scalp and hair for any infections or dryness. Do not forget to dilute lavender oil with a carrier oil. You can buy lavender extracted hair products from the market or add this oil to your own products at home. This can also be beneficial to treat many hair benefits like hair growth and even fragrance. Other ways include lavender oil hair serum for fizzy hair and you can also apply hair masks using this oil. You just have to mix lavender oil with other ingredients like yogurt and eggs for effective hair damage treatment.
Read more articles on Skin care