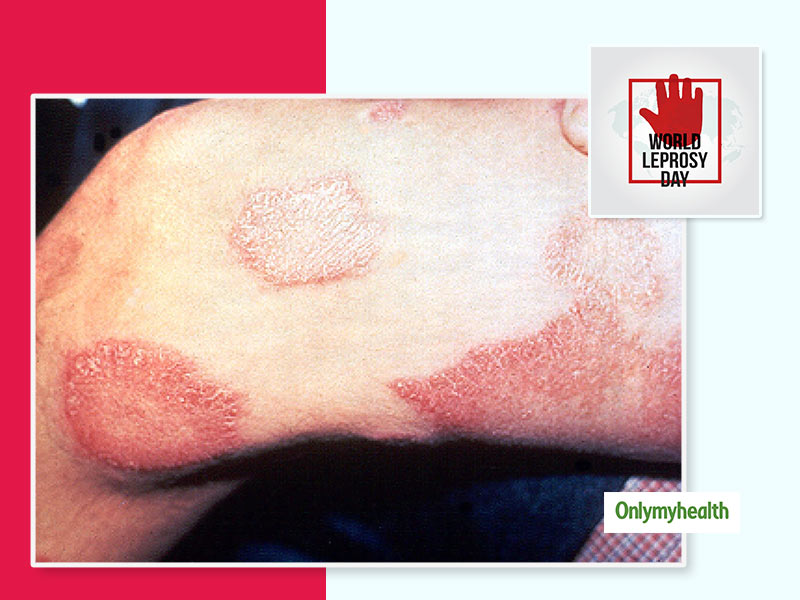 World Leprosy Day 2021 – Awareness is critical to eliminate this infectious condition.
World Leprosy Day 2021: Leprosy is a chronic infection that primarily affects the skin, peripheral nerves, eyes, and the upper respiratory tract resulting in skin lesions and deformity. The condition, also known as Hansen's disease spreads between people through contact with the mucosal secretions of an infected person, but it is not highly contagious, and about 95% of people are immune to the bacteria. Caused by the bacteria Mycobacterium leprae, it develops gradually and ultimately causes severe disfiguring and significant disability such as inability to use hands and feet if left untreated. With time, it also produces inflammation in nodules of the skin and peripheral nerves. But, the most important fact is that disease can be cured. Mr Deepak Kapur, Chairman of Rotary International's India National PolioPlus Committee, states, "The burden of social stigma rests heavily on those diagnosed with Leprosy, especially so in the case of marginalized groups coming from less privileged backgrounds with less access to health care. Awareness about the disease and treatment is critical in bringing about a positive change in the attitude of the patients and people in the communities in which they live."
Types of leprosy disease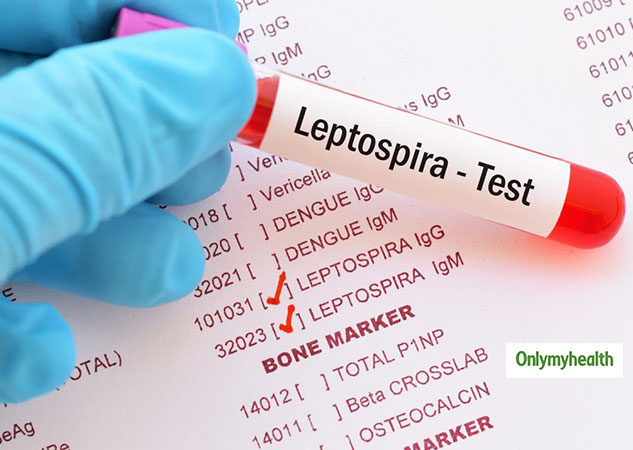 The WHO has classified the condition into two categories- paucibacillary and multibacillary- based on the affected skin area. Paucibacillary is a type in which fewer lesions are found on the skin with no bacterium, whereas more skin lesions with the bacterium are found in multibacillary. According to the WHO (World Health Organization), more than 2 lakh new leprosy cases are detected globally every year. India though declared itself free from leprosy in 2005, but cases started resurfacing again in recent years. As per the WHO report, India accounts for more than half of all leprosy patients worldwide. Mr Pradeep Bahri, Chairperson, District Leprosy Control initiative also has some thoughts to share, "India has the dubious distinction of being the Leprosy capital of the world, accounting for 63% of the global cases. Due to fear (of the disease and the attendant stigma) and lack of knowledge, millions of people across the world remain undiagnosed, causing even more damage to their health, livelihood and future. As a result of late detection, controlling the spread of the infection becomes much lower."
Also read: World Continence Week 2019: Urinary Incontinence is Curable
Symptoms of leprosy skin disease
As the symptoms do not appear early, close and regular observation of the skin is necessary. With patches' appearance on the skin, one must consult a doctor who may perform a physical examination or biopsy to confirm the case. Further, a lepromin skin test can be conducted to determine the type of disease. Based on test results, a course of treatment is decided that usually lasts between one and two years. Multi-drug therapy (MDT) has been recommended by the WHO, sufficient to cure the disease. But, it should be taken only if prescribed by the doctor. Proper care of the body and especially of the skin can help recognise the abnormal changes on the skin that may be a symptom of leprosy. Oiling skin to make it softer, soaking feet regularly, and checking wounds or patches daily can help avoid injury and disability.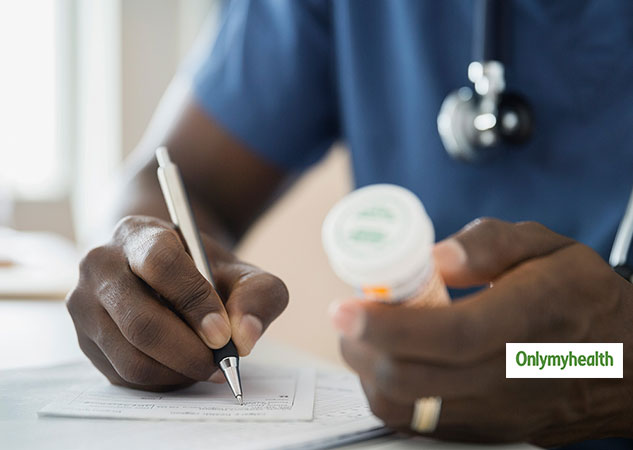 Early detection of leprosy cases
Detection of leprosy in the early stage is difficult as the bacteria multiply, slowly, making the symptoms very subtle; the disease's average incubation period is five years. Signs are expected to be noticeable between 3 and 5 years, but they may take 20 years to appear. This is why people don't notice bacterial contraction early causing an unintentional delay in diagnosis and treatment, and the disease continues developing and damaging nerves and other body parts. Several symptoms such as numbness, loss of sensation to temperature and touch, flat and discoloured patches and growth of nodules on the skin, painless ulcers on the soles of feet and lump on the face or earlobes, loss of eyebrows or eyelashes, joint pain, weight loss, and others become palpable in the period mentioned.
Also read: Dengue Incidence Up in Bengaluru's Ayyappa Nagar: Prevention & Tips Can Keep you safe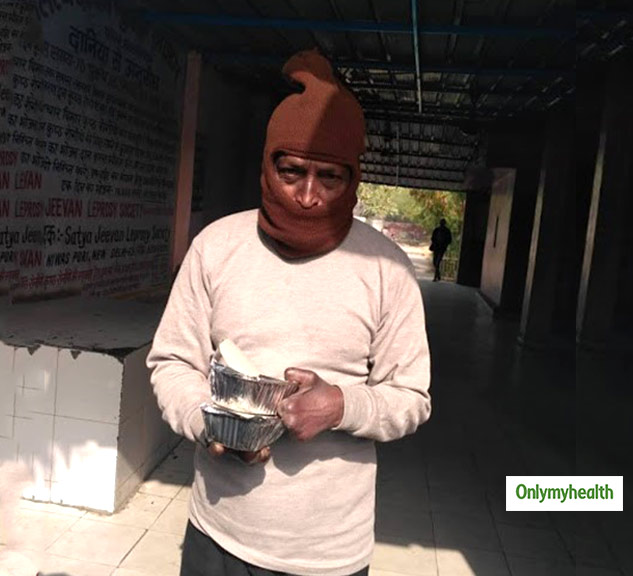 Who can be at risk of leprosy disease?
People who come in repeated contact with droplets from an infected person's nose and mouth are at higher risk of developing the disease. Apart from that, people residing in areas recognized as endemic zone due to a greater prevalence of leprosy cases are also prone to getting the infection. The genetic defects and weak immunity also increases the chances of people catching the disease. Some animals such as armadillos, African chimpanzee, sooty mangabey, and cynomolgus macaque are known as the bacteria responsible for leprosy; the people handling them without wearing safety kits such as gloves can get the bacteria. Cases of vertical transmission that is from mother-to-child have also been reported.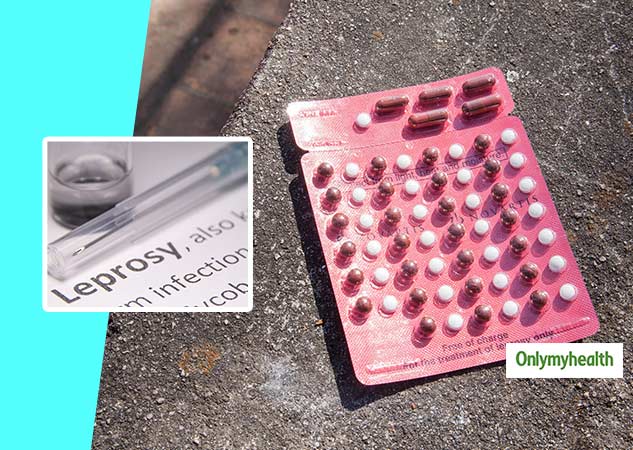 Treatment of leprosy disease
Leprosy can be cured if diagnosed early, and treatment starts as soon as bacteria are detected. A significant concern is that the disabilities developed such as loss of sensation, visual impairment and others are permanent. Thus, it is essential to keep a close eye on anomalous skin changes and atypical growth like nodules. People infected by the bacteria are ostracized in society, which makes them hide the initial symptoms leading to severity; without any discrimination, patients should be provided with all necessary care and emotional support. As leprosy cases rise in India, one must immediately consult a doctor once the symptoms come into notice. "One way of curbing the space is to trace all patients, treat them with dignity and empathy and provide them access to preventive treatment. A broad spectrum of support is required to tackle the spread of misinformation around the disease to end the inordinately high and needless stigma associated with Leprosy" states Mr Pradeep Bahri.
(Inputs by Dr Pooja Aggarwal, Consultant - Dermatology, Artemis Hospitals)
Read more articles on Skincare