The pH of the skin is very important to keep it healthy and glowing. Dermatologist chalks out some tips to maintain skin pH levels.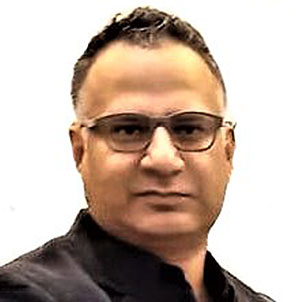 Skin Care
Reviewed by: Dr Ajay Rana, Dermatologist and Aesthetic Medicine Physician-Dermatology and Aesthetic Medicine
Published at: Oct 28, 2020
Written by: Chanchal Sengar
In general terms, pH refers to the acidity level of any substance. The pH level of skin is also important to understand and maintain the skin's health. The skin's acid mantle(a thin layer on the skin) is made up of oils and sweat which acts as a barrier to protect the skin from environmental stressors and bacteria. This barrier on the skin determines skin pH levels. Onlymyhealth contacted Dr. Ajay Rana, a Renowned Dermatologist and Aesthetic Physician who guided us through this topic. Find all the details in this article.
What is the ideal pH for healthy skin?
When the pH of the skin is balanced between acidic and alkaline that is around 5 on the scale, then the skin stays healthy and hydrated. For the ideal skin, the pH level on the scale tends to be with acidity ranging between 4 and 7.
The Skin's pH level varies differently depending upon the area of the body. The areas of the body which are less exposed such as the buttocks, armpits and genital area, tend to maintain their natural acidity. The skin on the face, chest, and hands tends to be more alkaline. Skin can be an unbalanced level if its pH levels are either too alkaline or too acidic.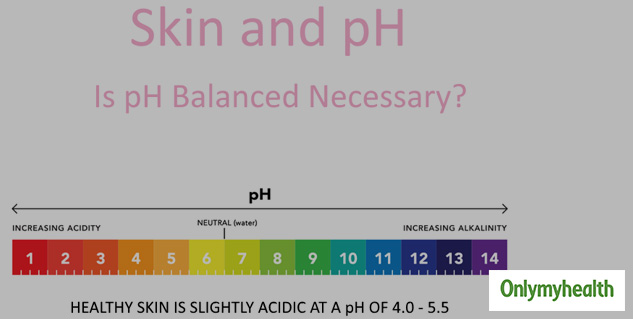 If somebody's skin is dry, sensitive and prone to dry skin, there is a high chance that their skin may be too alkaline. In that situation, their skin may be more prone to showing signs of premature ageing such as deep wrinkles and UV damage.
People whose skin is more oily and prone to breakouts: In this situation, the skin reacts by becoming inflamed, red and sore due to the skin's pH levels being too acidic. This situation may appear due to over-exfoliating the skin and using peels and other acid based exfoliators.
Factors that disrupt the skin's pH levels
There are many conditions like using harsh ingredients, over-washing, over-exfoliating, not using enough moisturizing products, poor diet and hard water can disturb the pH level of the skin and this imbalance in the skin's pH level can cause acne, dermatitis, wrinkling, redness and inflammation.
How to find your skin's pH level?
If your skin seems fine with no issues like acne, tightness, irritated skin, etc., you may have the normal pH which is slightly acidic. You must consult a dermatologist to find the exact pH value of your skin as they have the right tools to find skin pH.
How to maintain skin pH?
Dr. Ajay Rana listed out some tips that you can use to maintain the pH level of your skin:
Sun exposure can cause dryness and premature aging, but it can also disturb the pH balance of the skin. To maintain the pH level of the skin, use a sunscreen with a built-in moisturizer that helps to keep skin supple and protected against any kind of UV damage.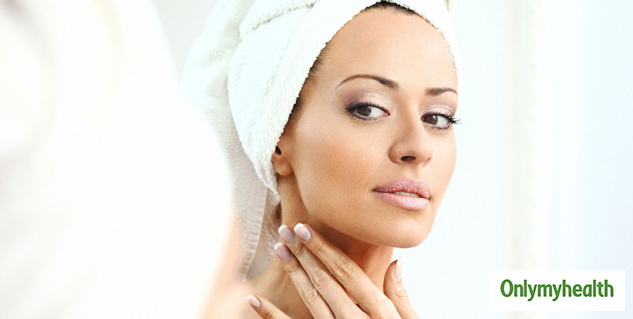 Keep your skin moisturized to balance your skin's pH level even if you have acne-prone skin. Avoid using drying products that can disturb the skin's pH levels and cause skin issues like acne and irritation.
Exfoliate your skin two or three times a week. But choose the exfoliants for your skin wisely. Use exfoliants that contain lactic acid, it supports healthy barrier function and keeps the skin hydrated.
Soap-based cleansers are more alkaline in nature, so use facial and body cleansers with a lower pH that is better to avoid harsh chemical surfactants like sodium lauryl sulfate and sodium Laureth sulfate.
In order to maintain the pH of the skin, you need to be vigilant about what you are eating for the skin and applying on the skin. If you want to keep your skin healthy and glowing, get its pH level checked and then utilize the tips given by Dr. Rana to maintain the right pH.