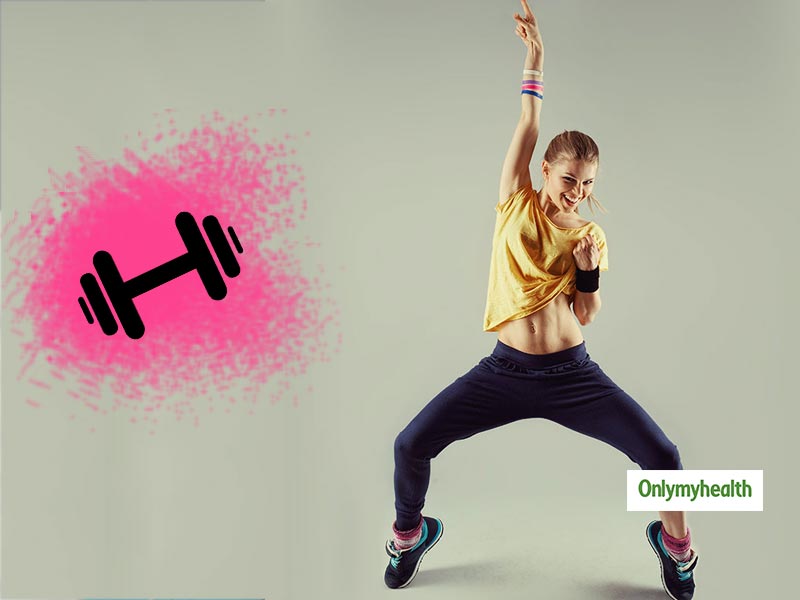 You are looking for a faster weight loss? If yes, then why not Zumba your way for a fitter and prettier you?
'Toning' is often wrongly perceived as the process of building rippling biceps and six-pack abs. However, it is more about getting rid of unwanted flab rather than bodybuilding. We lose fat and gain some muscles, and that's the way to get a toned body. There are so many exercise options available today that one can literally feel like a kid lost in a toy store. Despite the lockdown during the pandemic, digital fitness apps have kept the show running with a variety of exercises. Among all these, Zumba has emerged as one of the newest and most popular workout options globally.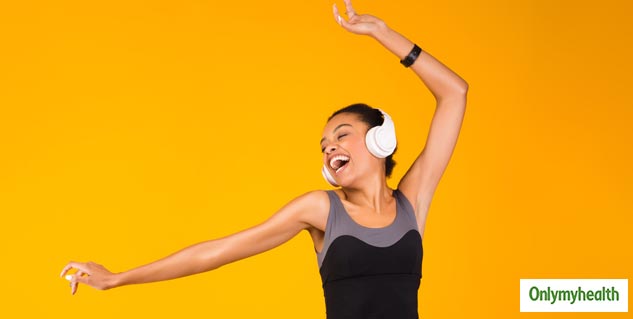 What Happens When We Do Zumba?
No matter who or where you are, moving your body to the contagious beats of salsa, flamenco, and merengue music, creates the ambience of a dance party instead of a workout. This is what makes this Latin-themed dance workout one of the most loved exercise sessions in the world today, explains Zumba Expert And Instructor Anuja Gude from Oga Fit. "Apart from the irresistible dance steps which can be the envy of any nightclub crowd, Zumba is something that can make even a person with two left feet dance merrily. There are a number of Zumba varieties catering to different individual preferences such as Aqua Zumba or Zumba for kids. However, the ideal option is Zumba Toning which integrates weights to make those calories burn faster and also strength training," she adds.
Also Read: Zumba Moves For Pregnant Women
How Can You Zumba Now, Remotely?
Zumba is high energy and fun activity that makes people enjoy their workout sessions. Today, there are restrictions on movements, and physical gyms or fitness sessions are not functioning due to the social distancing norms. In such a scenario, an activity like attending Zumba workout sessions online can also boost digital interaction among users. People can exchange messages or connect via video calls etc. It can be considered at par with a social media network of fitness and Zumba enthusiasts. There are online platforms now which enable people to interact and compete in real-time thanks to their two-way interface. Such interactions can go a long way in reducing the sense of loneliness that has sneaked in due to the extensive work-from-home period. Hence, Zumba not only helps you tone your body by intensive calorie burning but also boosts your mental peace and gives you an opportunity to unwind.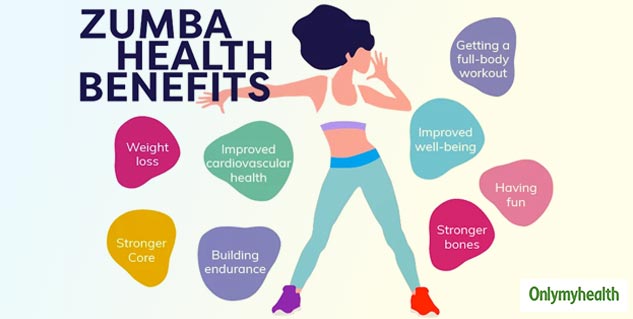 How Much Can You Tone Up With Zumba?
According to research, a person can burn an average of 9.5 calories per minute during an intensive Zumba session. This kind of burnout rate is higher than even kickboxing, step aerobics, or power yoga. This is how Zumba can make a difference in your appearance:
Factors like age, weight, the intensity of the workout and physical fitness levels of a person determine the impact of Zumba exercising on his/her body fat.
Losing one pound of fat requires burning about 3500 calories. Therefore, a person undertaking a 1 hour Zumba Toning session daily can lose up to 5 pounds (2.26 kgs) in three weeks easily.
By being a whole-body exercise, Zumba is also beneficial in giving a uniform toning effect to different areas such as arms, legs, glutes and abdomen etc.
Zumba toning integrates moves such as squats, twists, and weights, so it takes care of all your exercise needs in a grand dance party style.
This form of exercise keeps your motor skills active and can be instrumental in a superior quality of life during old age. Also, it doesn't create age barriers.
Watch: A Session By This Zumba Expert To Get Back In Shape:
Also Read: Most Women Face These Difficulties While Losing Post-Pregnancy Weight
It has been proven scientifically that exercising helps in releasing higher amounts of mood-boosting endorphins. Thus, Zumba can be very helpful in improving confidence and overcoming anxieties. The holistic nature of Zumba makes users aware of their entire bodies and is highly customizable to suit individual fitness goals as well as body movements. Hence, it is evident that Zumba is among the most enjoyable and long-term beneficial forms of exercising that can help you achieve your body toning goals irrespective of your age. The key is to eat right and join the dance floor!
With inputs from Zumba Expert And Instructor Anuja Gude from Oga Fit
Read more articles on Exercise & Fitness