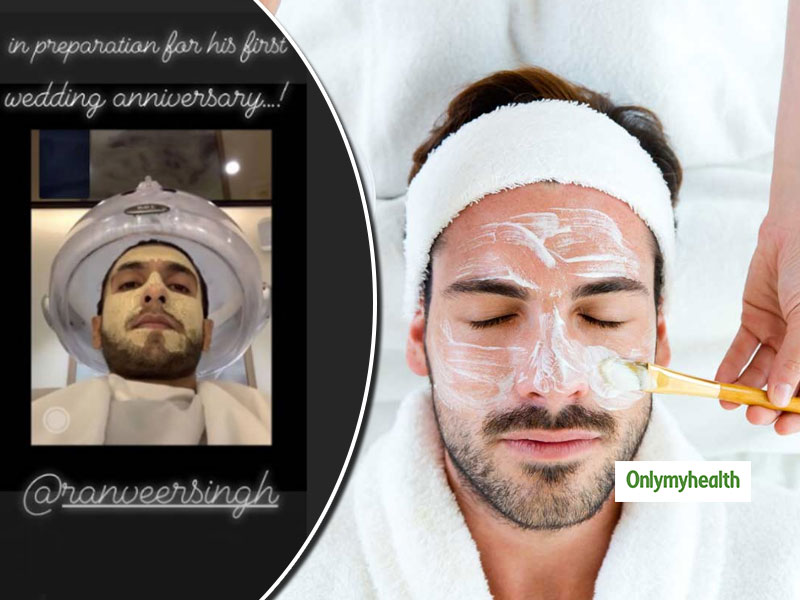 With the weather merrily changing as months roll by, we must take care of our skin regardless of gender. Being unkempt, after all, is not a sign of masculinity anymore. Bollywood actor Ranveer Singh, for example, is not afraid to experiment. Be it his colourful choice of clothes or his skin as evident by the recent Instagram post shared by his wife and fellow actor Deepika Padukone who captioned the picture on Instagram with, "In preparation for his first wedding anniversary." With our feed getting bombarded by the lovely couple who wore maroons and pinks with elegance, it is for all to see why men's grooming is so essential. Ranveer Singh donned a pink ensemble and walked confidently along with his stunning wife as the two marked their first wedding anniversary.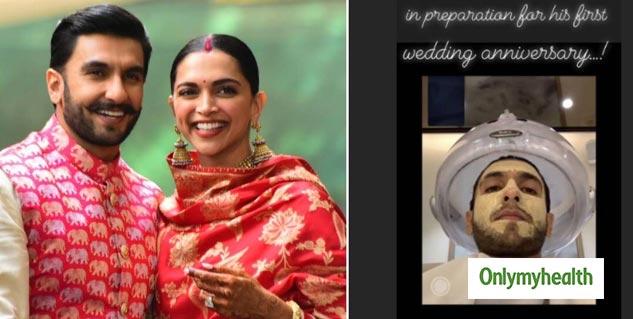 Men must groom
A man must be well-groomed, clean and fresh and the very first towards the same is a facial. Skincare, however, is a tricky thing. Merely using a soap or face wash doesn't seem to cut it anymore. For man's skin requires a different skincare routine then women. For starters, facials involve routines such as steam, exfoliation, extractions, peels, lotions, creams, facial masks and massages. It is also essential to know that the results of the facial might not be visible until a week, depending on the facial.
Pollution, weather, geography, genetics and food are the elements that affect our skin. Faces not only reflect how we treat ourselves, but they also reflect our health. Therefore we must take care of our skin. So, if the pointers mentioned above are not reasons enough, let us walk you through six reasons why facials for men is an absolute must.
Also Read: #FridaysWithParas: Get Pink Lips With These Simple Remedies
Deep cleansing of the skin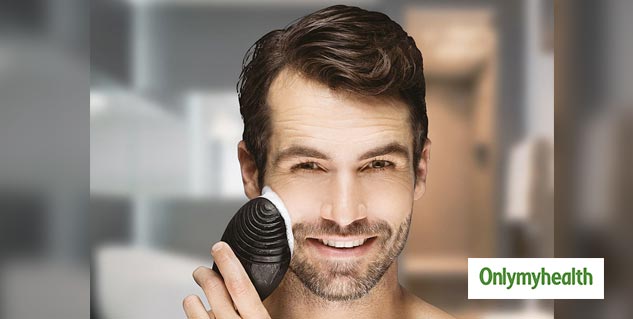 Facials are a great way to do a detox of sorts for your skin. However, it also ensures that the layers undergo deep cleansing as well. Needless to say that it does more for the skin than what a face wash could ever do. The facial routine always begins with a deep cleansing of the skin, which may include steam thereby opening up pores. This softens the layers so that any dirt can be easily removed. However, there are methods than steam to produce the same results. Deep cleansing is the first step to polish the skin and make your skin cleaner.
Extractions and exfoliation
Face scrubs can only do so much. While deep cleaning may clean out the superficial dirt in the skin, exfoliation removes dead skin. Extraction, on the other hand, is where the professionals manually extract blackheads and zits from the pores to unclog them. This is unlike popping a pimple by yourself as the professional does it safely to prevent scarring or any other damage. It must be noted that extractions could be uncomfortable. However, it is advised that one must at least try them to see how it changes their skin. Peels too are an excellent way for skin rejuvenation. However, it depends on the salon or spa you are visiting and the package you chose.
Toning your skin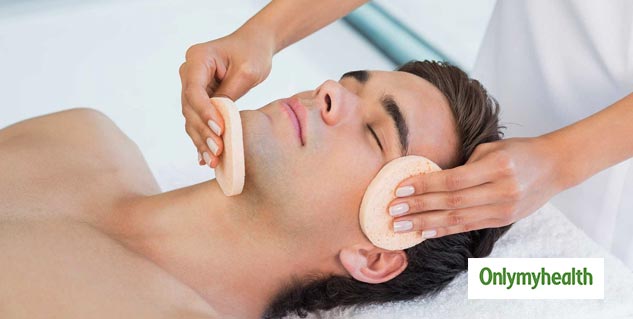 Post the exfoliation and extraction, skincare products evenly reach the various layers of the skin, thereby improving skin tone, reducing the pore size and also giving your skin an even complexion. What provides the skin with a more polished look is the lotions and creams the professionals use for your skin.
Also Read: Homemade Clay-Mud Mask Is The Best Treatment For Your Skin, Know Why
Professionals know best
They say beauty is skin deep, and professionals are trained to go deeper into their craft. Therefore, instead of using the DIY methods, a professional opinion by beauticians and dermatologist is a better alternative as they are better equipped to deal with anything the fickle skin throws at them. Moreover, it will also help you ascertain your skin type and get advice on what products to use for your skin type - oily, dry or mixed. Also, there are precautions for before and after the facial which they are equipped to deal with.
Relax and refresh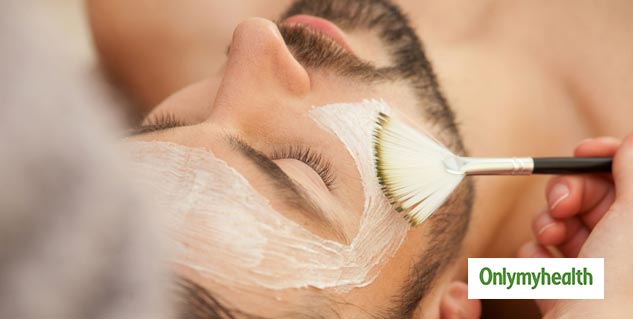 Last but not least, facials relaxes our muscles which go through a stressful time as the workday rolls by. One can choose to sit and get their face massaged by deft fingers of a professional. A facial may take time to show results but will rejuvenate your facial muscles as you enjoy some "me" time away from the distracting blue screen of your smartphone and hustle of your workday.
Read more articles on Skincare