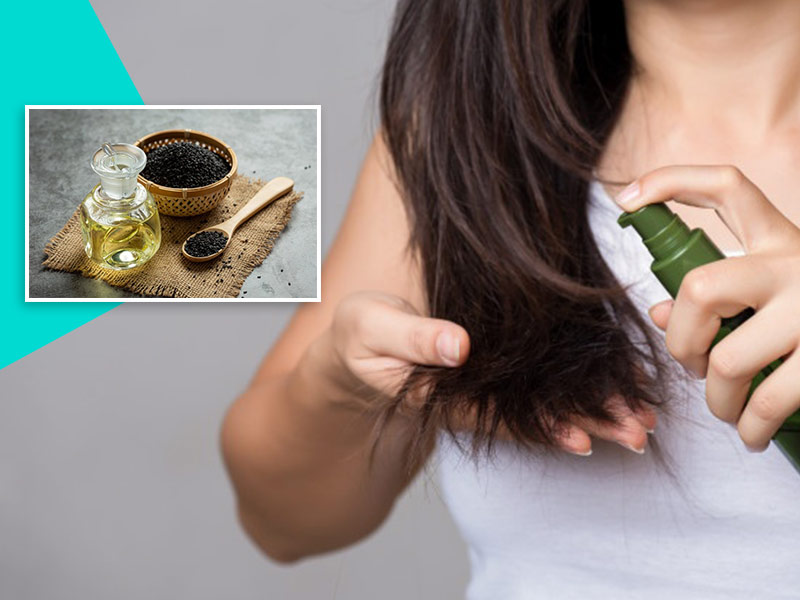 Hair falls and premature hair greying are two pertinent issues that the youth are facing because of myriad factors that trigger these hair conditions. That's why it's very crucial that they should start addressing the problem in the initial stage so as to control the damage. It's completely fine to shed 50-100 strands of hair a day but losing more than that could be worrisome. One should immediately switch to Black Seed Oil as it provides the most robust solution to hair care issues including hairfall and premature hair greying.
What is Black seed oil?
It's one of the natural carrier oils, which is extracted by pressing the seeds of Nigella sativa. It's an annual flowering plant found in many parts of India. The black seeds are also known as black caraway, black cumin or kalonji. Black seeds have been used immensely for medicinal purposes to prevent allergies, asthma, diabetes, headache, weight loss, arthritis, and intestinal worms. Now, the oil extracts of black seed are being used in skincare and haircare products as well.
The antioxidant properties of the black seed oil reduces inflammation on the scalp, thereby relieves skin infections caused by bacteria and fungus and boosts hair growth. Regular application of the black seed oil also slows down the ageing process of hair follicles and prevents hair thinning.
How to Use Black Seed Oil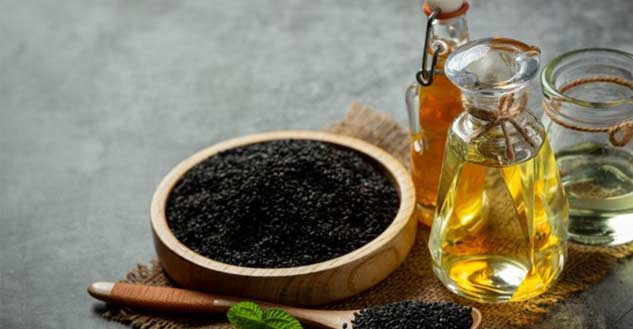 Expert Tanaya Sarma, Co Founder, Speaking Herbs explains how black seed oil can be used differently.
1. For healthy hair and promoting hair growth
Pour the 2 tablespoons of black seed oil in your palms and rub them against each other to warm it up.
Gently massage the oil onto your scalp.
You need to put special attention on the areas of your scalp where you are losing most hair.
First put it in the roots and then shift to the hair tip.
Let the oil settle for almost 30-60 minutes and then wash your hair with a mild shampoo.
Do this 2-3 times a week
Why it works: Massaging can get your hair follicles stimulated and boost hair 'growth. Moreover, the black seed oil will nourish your hair thoroughly and provide essential nutrients required to produce healthy hair.
Also Read: Black Seed Oil Oil Can Help You Lose Weight and Get Fit
2. For enriching your hair
Ingredients you need:
One tablespoon black seed oil
One tablespoon coconut oil.
Process
Mix both black seed oil with coconut oil well and heat it.
Apply the mixture when it turns lukewarm.
Massage your scalp properly for 15 minutes and then spread it throughout your hair.
Leave it for 30 minutes.
Wash your hair with a mild shampoo.
Do this 2-3 times a week.
Why this works: This treatment goes into your hair shaft and follicles and enriches your hair from within.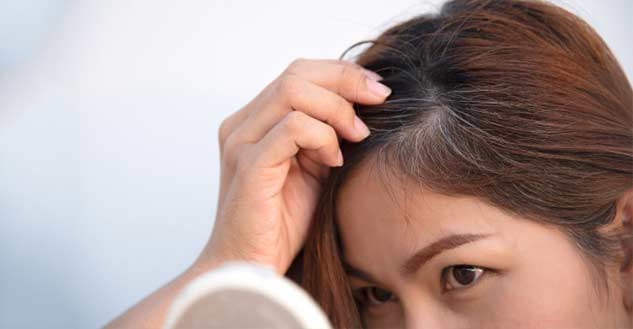 3. For reducing dandruff and hairfall
Ingredients
Process
Combine the Black seed oil with Peppermint oil in a bowl and mix it well.
Massage your scalp with the mixture, focusing on the areas that have dandruff.
Cover your scalp with the oil mix.
Leave the oil in your hair for 30-60 minutes (or overnight) then wash it off with your regular shampoo.
Do this 2-3 times a week
Why it works: the combination of Black seed oil and Peppermint oil nourishes the scalp and the Peppermint oil fights dandruff very effectively which in turn reduces hair fall.
There are several natural ingredients that promote hair growth by combating various hair concerns. Black seed oil is one such amazing find that can eliminate all your hair woes. Get this and try this to see your hair transforming.
Read More Articles in Hair Care
Images source- freepik.com