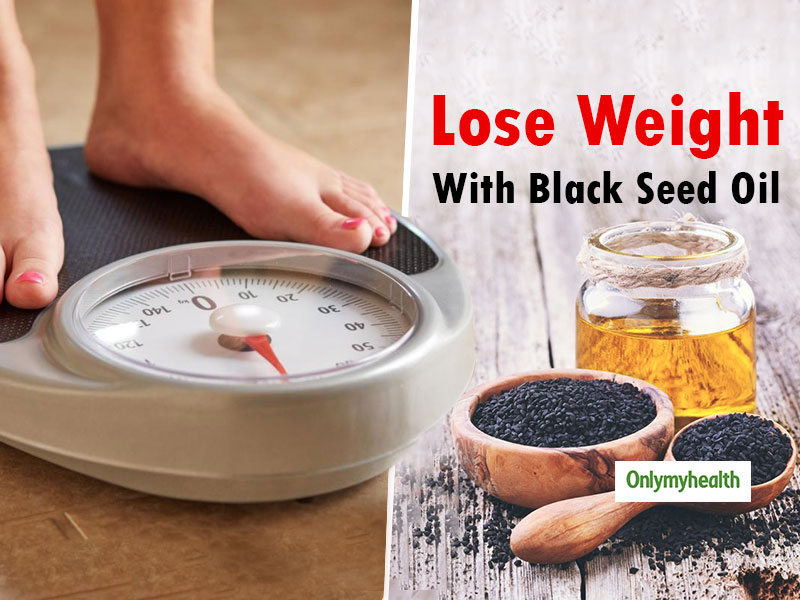 You must be wondering how can oil help you lose weight. Black seed oil is found to be an effective aid for weight loss as it suppresses the appetite and boosts metabolism. There are numerous ways in which you can add this to your diet. Read ahead to know all about black seed oil and how it helps in toning your body.
What Is Black Seed Oil?
Black seed oil is extracted from black cumin seeds which are popularly known as 'Kalonji' in Indian households. These seeds are power-packed with antioxidants and volatile acids like oleic, linoleic, palmitic and myristic. When used in moderation, this oil can aid weight loss.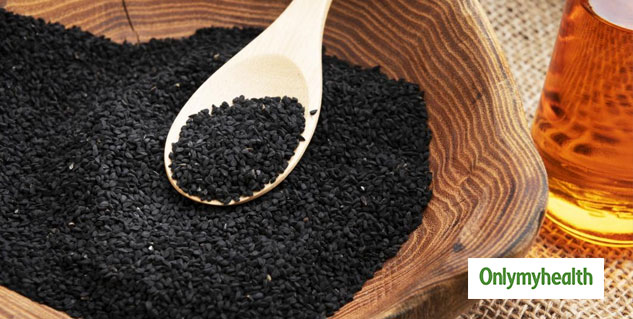 Organic black seed oil is highly concentrated and should be used in a moderate amount. You can add this either to your meals, beverages, salads, etc. This oil has been in use since ancient times but its weight-loss advantages have made it increasingly popular in recent times.
How To Use Black Seed Oil?
You can consume black seed oil in several ways. Here are some of the most common and easy ways of including black seed oil to your diet:
Add black seed oil to your juice or milk and drink. It is better to drink this every morning to amp up your metabolism.
Add a teaspoon of black seed oil as dressing to your salad.
Add a teaspoon of oil to your food item such as vegetable or curry.
Mix one teaspoon oil to yogurt.
Recommended Dose: One should consume only 1 to 3 tablespoons black seed oil per day initially. Check if your body is showing any reactions with its consumption. You can increase the dosage if everything seems fine.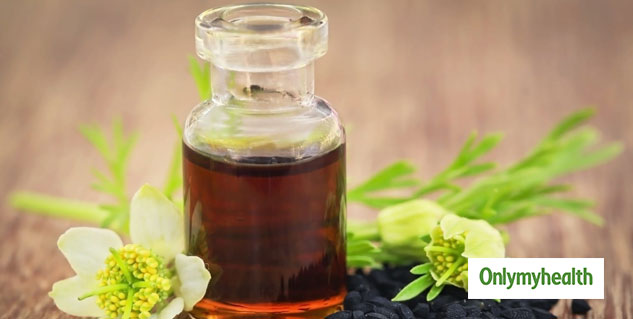 Also Read: 30-Day Diet Plan: Reduce Weight Within 1 Month With This Super Effective Chart
How Does Black Seed Oil Aid Weight Loss?
Black seed oil increases the metabolic rate which helps you to stay active throughout the day. It has vitamin B which accelerates passive fat-burning and kickstarts metabolism in your body. With an increased metabolic rate, your body would start to burn more calories, eventually leading to steady weight loss.
In addition to this, black seed oil suppresses the appetite and leaves a slight anorexic effect on the body. Your untimely hunger pangs thus get controlled.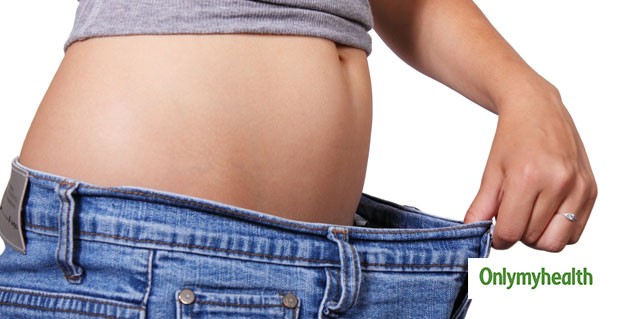 Also read: Naturopathy: A Natural Way To Lose Weight
Black Seed Oil Side Effects
While this oil is exceptionally beneficial, one should not exceed the recommended dosage amount or else they might experience certain side-effects such as,
Allergies: If you suffer nausea, uneasiness, vomiting, upset stomach after consuming black seed oil, it means that you are allergic to it.
Hypotension: People who are on medication for blood pressure are advised to avoid the consumption of black seed oil. This oil is known to regulate blood pressure levels but it might react with the medicines which may lead the person to hypotension.
Unsafe for pregnant women: However, this isn't proved yet but it is said that expecting or nursing mothers should not consume this oil.
Read more on Weight Management