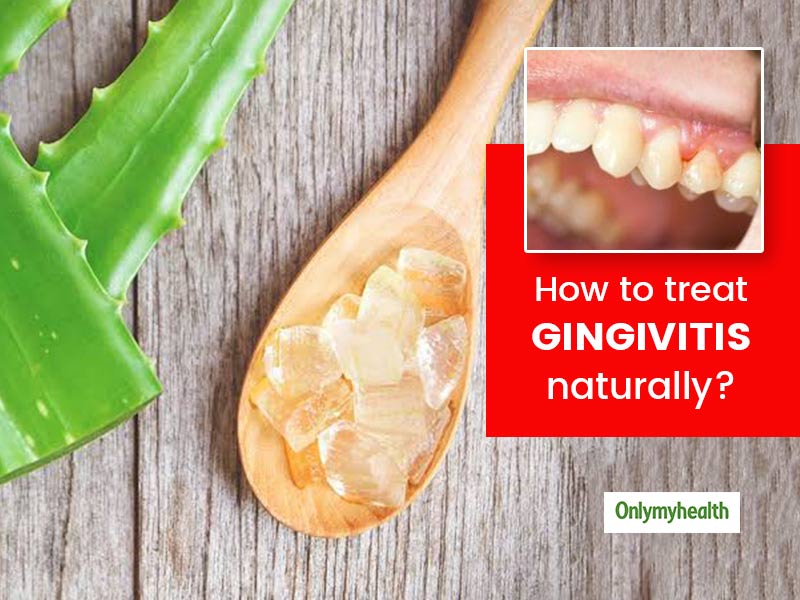 Gingivitis is a gum disease that causes swollen gums. Check out these 8 home remedies to treat it naturally. Read on.
Oral care is an important part to maintain, just like an individual's beauty care routine. Many people think that just brushing our teeth is the main key to reach the goal of proper dental hygiene. However, one has to take regular dental checkups, natural remedies and flossing along with that. Each and every part of your mouth is quite delicate and requires gentle handling. Gingivitis is the first stage of gum disease that causes swelling, redness, pain and easily bleeding in the gums. Home remedies are an inexpensive way to treat gingivitis. If you start the natural treatment at an early stage, you can prevent worse infections and the aggravation of this oral disease. It is essential to treat the plaque before moving on to anything else. Increasing brushing and flossing time can also help you in such cases. You can ask your doctor for any specific brand recommendation or any product to apply on the swollen gums. Take an appointment with the doctor if the home remedies are not working out for you. If left untreated, gingivitis can cause many other health problems as well. Read further to know about some natural remedies to treat gingivitis.
Natural remedies for gingivitis
In gingivitis, you might experience several symptoms such as bleeding and swollen gums while brushing teeth, persistent bad breath, strange taste in the mouth, pus in the tooth or gums and even loose teeth. There are many home remedies that can become your best friend with such oral hygiene problems. However, you have to be sure not to use any such ingredient that you might be allergic to. And, you should not avoid your visit to the dentist if you are using any home remedy. So, here are 8 effective home remedies for gingivitis:
1. Turmeric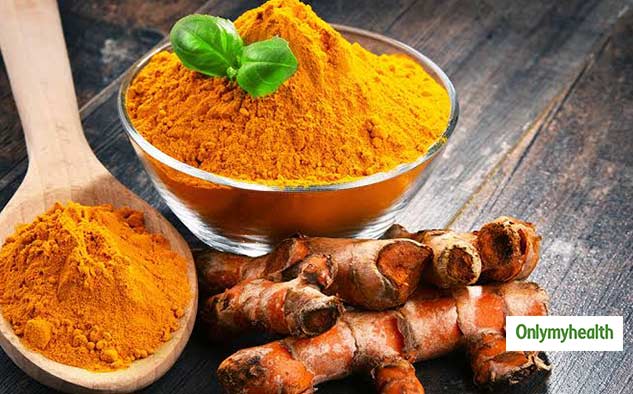 Turmeric is one of the most beneficial kitchen ingredients that is used for dental treatment, health care, as well as for skin infections. It has a beneficial element present in it, known as curcumin that adds the yellow colour to it. Curcumin contains anti-inflammatory and antifungal properties that make turmeric a home remedy for gingivitis. So, you can apply turmeric powder on the swollen gum or rinse your mouth with a turmeric and water solution. Use this as a natural remedy atleast twice a day to reduce the symptoms and fungal to avoid other infections in the future.
2. Aloe Vera
Aloe Vera is also being used for various purposes since many years. It can be easily planted at home and does not require a lot of attention. It heals your organs internally, and gives added benefits externally too. Aloe vera contains antiseptic, antifungal and antibacterial and anti-inflammatory properties that make it cure infections and gingivitis as well. It can also reduce the symptoms of your oral disease' including swelling and redness. Moreover, aloe Vera will leave a cooling and soothing effects on your gums. You can apply the gel from an aloe vera leaf on the swollen gum atleast three times a day. This herbal plant has properties that help to fight gum disease and reduce plaque. You can swish the gel in your mouth for 30 seconds to get effective results.
Also read: Do You Have Swollen Gums? Here Are Some Natural Ways To Get Aid
3. Coconut oil
Coconut oil is being used as a natural remedy for various purposes, even by our ancestors to the young generation now. Oil pulling treatment is one of the best ways to treat gingivitis. For this purpose, coconut oil is recommended by the experts. Oil pulling is a technique that involves swirling oil around the mouth for around 30 minutes. It helps you in fighting the collection of plaque that causes gingivitis. To do this, put 2 teaspoons of oil in your mouth, swirl it around for 30 minutes, and then spit it out. It is important to drink a glass of water before cleaning your teeth. Coconut oil is an effective way to reduce plaque and other symptoms of gingivitis when used for oil pulling.
4. Saltwater gargles
Lukewarm saltwater gargles are useful for many dental problems and they can provide quick pain relief, which is a symptom of gingivitis. This natural remedy is very beneficial as salt contains antifungal and antibacterial properties that help in treating the inflammation and many other oral infections as well. Just put half teaspoon of salt in half cup of warm water and gargle it out after a few minutes. You can even take in the the last sip of that water. Do this three times a day, and you will see the improvement.
5. Tea tree oil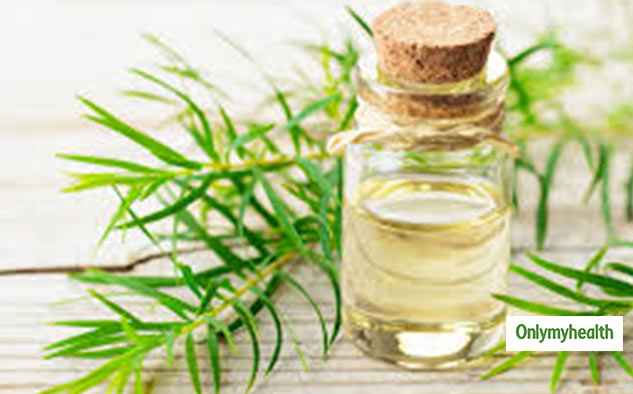 Originating from the melaleuca tree in Australia, tea tree oil is also a multi purpose oil. It contains very useful antibacterial, anti-parasitic, antimicrobial, antiviral and antiseptic properties that can help in treating gingivitis. This essential oil also helps in treating many other skin infections as well. Along with the swelling, tea tree oil will help in quick pain relief too. Just take a few drops of tea tree oil and apply it over the affected area. You can use a cotton swab to apply it on the swollen gums and you can even dilute it in water, for swishing. Repeat this process atleast twice a day, everyday for a week and it be a good natural remedy for gingivitis.
6. Cloves
Another very effective natural remedy to treat gingivitis is cloves. This Indonesian spice has anti-inflammatory, antimicrobial antiseptic and analgesic properties present in it, that help in combating various infections and is a major aid for dental problems. It helps in reducing the symptoms of gingivitis such as pain and inflammation. Crush the cloves and even mix it with a little honey to apply a smooth paste on your swollen gums. Clove plays the role of a disinfectant that helps in quick healing of gingivitis and it is a home remedy that is loaded with antioxidants.
Also read: Red Swollen Gums: Here Are The 3 Major Causes Behind It
7. Guava leaves
Guava leaves are also known to have properties that help in treating gingivitis. These are being used by many people since a very long time. They have proved to be quite effective for oral problems. Guava leaves contain anti inflammatory, antibacterial and antimicrobial properties that also help in preventing and treating plaque. You can use it as a mouthwash to reduce symptoms of gingivitis like pain, inflammed gum and bad breath. Blend 5-6 tender guava leaves and add a cup of boiling water to it. Then, leave it on simmer for 15-20 minutes. After letting it cool down, add a little salt into it. Here are you, ready with your guava mouthwash. Repeat this process atleast thrice a day.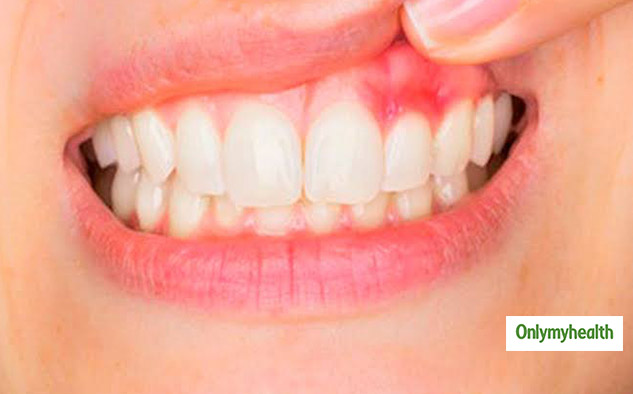 8. Baking soda
Baking soda also easily dilutes in water and you can make a solution using it. In fact, you can also brush your teeth and inflammed gums. It will help your gumline to neutralize the acids that irritate the gum tissue. Baking soda is famous for dental hygiene, including teeth cleaning and treating and preventing various mouth infections. Moreover, there are baking soda added toothpastes available in the market. You can use the baking soda and water solution atleast twice a day for desired results.
Also read: Know-How Menstrual Gingivitis Can Affect Your Dental Health?
So, these were some natural remedies for gingivitis that you can easily try at home. The swollen, painful gums can be quite annoying, hence it becomes a need to treat them. You can take your dentist's suggestion before applying anything on your gums. You should take care of your dental hygiene and prevent the whole issue. However, even if you are taking safety steps for prevention at home, it is also important to visit your dentist from time to time for general dental checkup.
Read more articles on Home remedies