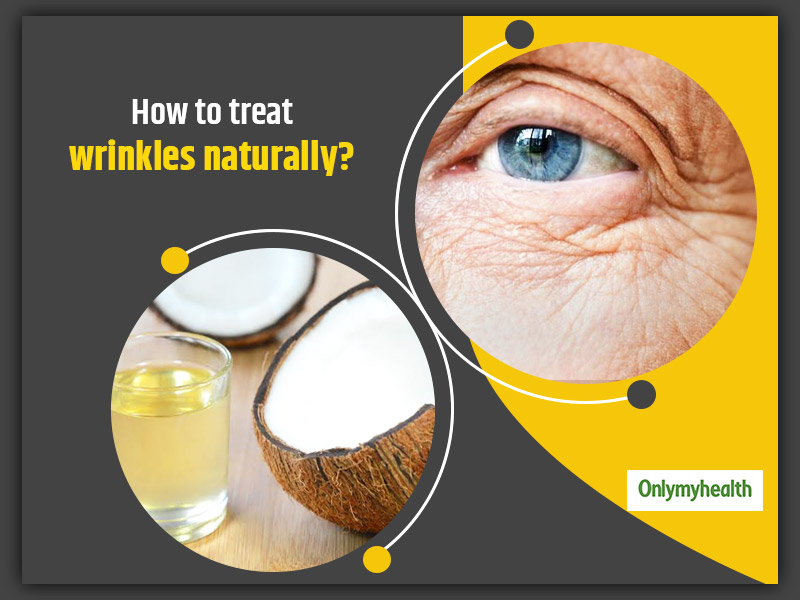 Millions of people are very concerned and conscious regarding their skin and body. They keep thinking about ways to fight various skin problems such as wrinkles, cellulite, acne, stretch marks and many other issues. So, have you experienced the occurrence of wrinkles on your face even at the age of 20-21? Or you might have come across family members or friends who are going through premature wrinkling. So basically, wrinkles are defined as fine lines, or folds on the skin, that are also known as rhytides. These mostly develop from the lack of moisture and elasticity in the skin. Wrinkle is a natural occurrence that happens with people mostly in their old age. However, some people get premature wrinkle earlier in life due to various factors. They develop on the face, neck and hands, but the most common part is your face. This issue is common among women and not many men face this. Wrinkles are self noticeable and self treatable too. In such cases, even home remedies can be your best friend. Read further to know about some amazing natural treatments for wrinkles.
Home remedies for wrinkles
The fine lines under your skin are divided into many types as well and there are various causes for the same. Smoking cigarettes or cigar can also cause premature wrinkles as it narrows down the blood vessels of your skin. Age, sun exposure, lack of sleep, stress and facial movements are also a few factors behind having wrinkles, especially premature. They are a natural part of the ageing process, but still you can do many things to reduce the appearance or to prevent wrinkles. So, here are 8 home remedies for wrinkles on face:
1. Bananas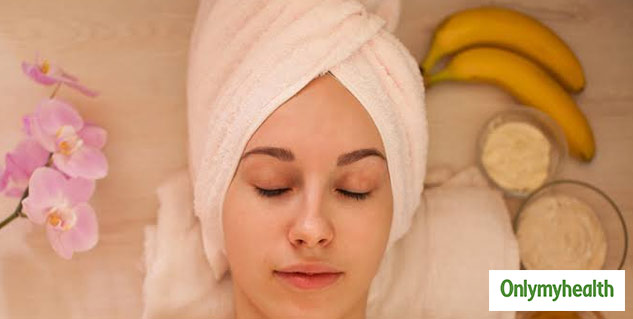 Bananas have natural oils and vitamins present in them, that helps in maintaining good skin health. It is advised to apply banana on the skin for many skin problems including wrinkles. Just mash the banana and make a smooth paste out of it. Then, apply it on your face and let it stay for atleast 15-20 minutes. Wash it off with water and you will get desired results in a few weeks. It is rich in vitamin A that helps in reducing the appearance of wrinkles on your face. They also help in keeping your skin hydrated.
2. Aloe Vera
Another natural treatment for wrinkles is aloe Vera. Aloe Vera is a multipurpose plant and its gel provides many beauty benefits. You should have a habit of applying it on your skin as a part of your daily routine. It also helps in getting rid of wrinkles on face, within just few weeks. It is a natural way that increases the production of collagen in the body, which further leads to reduction of the fine lines of ageing. Basically, collagen helps in decreasing the wrinkles and in skin tightening as well. Applying aloe Vera gel will heal all your acne affected areas too. It is popular for its healing properties and high Vitamin E content. So, you can rely on aloe Vera for wrinkles treatment.
Also read: Face-Wrinkles? Try This Anti-Wrinkle Treatment At Home
3. Coconut oil
Almost every Indian household has this oil, either to apply it on your hair or to treat various skin problems. Well, just like that, coconut oil also helps in fading away the premature wrinkles from your face or any other affected area of the skin. You should apply it regularly on the wrinkles for moisturizing and treating them. This will eliminate the dryness and improve the elasticity of your skin. Coconut oil should be gently massaged under the affected areas and must be left overnight. This is one of the safest and best ways to get rid of signs of ageing. In fact, it is not an expensive product and is available easily in the markets.
4. Yogurt
Premature wrinkles can be treated by yogurt as well. Many people use this home remedy to make their skin refreshing as ever. come early on the skin of several people. If you use yogurt as your healing agent, then it can save you from signs of ageing. The antioxidants that are present in curd help in plumping the skin in order to protect it from getting premature wrinkles. In fact, it is a probiotic and a natural ingredient to reduce wrinkles. You can prepare face masks by adding other ingredients like mashed banana, cucumber etc. Yogurt can also help in dissolving dead skin and tightening the pores naturally.
5. Egg whites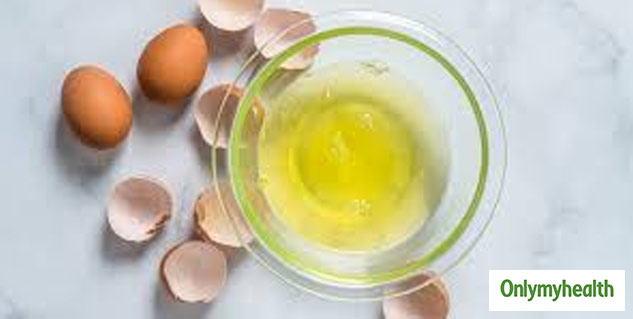 Egg whites have amino acids and proteins present in them that can be useful in reducing stretch marks. After taking out the yolks, you can whisk atleast two eggs to apply on your skin. Let it dry and then wash in off. Lastly, moisturize that part to reduce the dryness. Follow this everyday and wait for effective results. Egg white is not the best way to treat wrinkles but it can surely help in reducing the effect and refreshing the skin. However, people who are allergic to eggs should avoid using them to treat their wrinkles.
Also read: Choosing An Anti-Wrinkle Cream? Keep These Things In Mind
6. Petroleum jelly
Just like coconut oil, almost every household also has a box of petroleum jelly with them and it is mostly used in winter season. A little amount of petroleum jelly can help you fight many skin problems. This is an old method that was used to treat your wrinkled skin. The jelly helps in maintaing the moisture in the skin. You should apply petroleum jelly on the wrinkles and leave it overnight, after massaging for a few minutes. This will not directly treat the wrinkles but will help in reducing the dryness, further resulting in tight skin.
7. Cinnamon powder
One cannot skip ageing, but we can definitely deal with the signs of this natural process, like wrinkles. Even a spice like cinnamon powder can help in getting rid of them. Just apply a mix of cinnamon powder and olive oil on your face and leave it for 20 minutes. Then, wash it off with lukewarm water. It will rejuvenate your skin internally. The antioxidants that are found in cinnamon help in plumping the skin in order to protect it from getting wrinkles. Cinnamon regulates the blood skin cells and treats the fine lines on your face. You can also mix this powder with coconut oil or petroleum jelly for this purpose.
8. Cucumber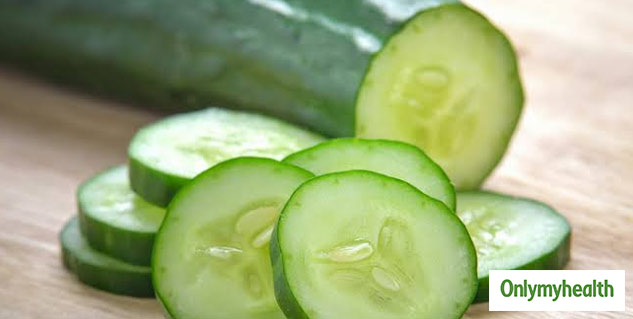 The last effective home remedy for wrinkles is cucumber. It contains abundant water, vitamins and minerals, that help in getting rid of this skin problem. You can prepare different cucumber masks by mixing beneficial ingredients such as yogurt, cinnamon powder and coconut oil. This will increase the value and effectiveness of this natural solution for wrinkles. Cucumber helps in tightening and hydrating the skin and protecting it from excess dryness. Besides the mask, you can also drink or apply cucumber juice as a routine. It will promote rejuvenating and fresh skin. Do, vitamin C is a good way to reduce the appearance of wrinkles.
Also read: Winter Skin Care Routine: 4 Ways You Can Give Your Skin A Boost This Season
So, these were the natural remedies to get rid of wrinkles that can be easily used at home. For most people, wrinkles develop between the ages of 40 and 50 as the skin loses its natural moisture and elasticity. Avoiding sun exposure, alongside treating wrinkles naturally at home are two things that prove to be very effective on your skin. To prevent wrinkles, keep your skin moist by applying a moisturizer on your skin regularly, combined with drinking enough water. Avoid smoking and consume a highly nutritious balanced healthy diet, which includes fresh fruits and vegetables.
Read more articles on Home remedies